Driver who hit conscripts in hit-and-run turns himself in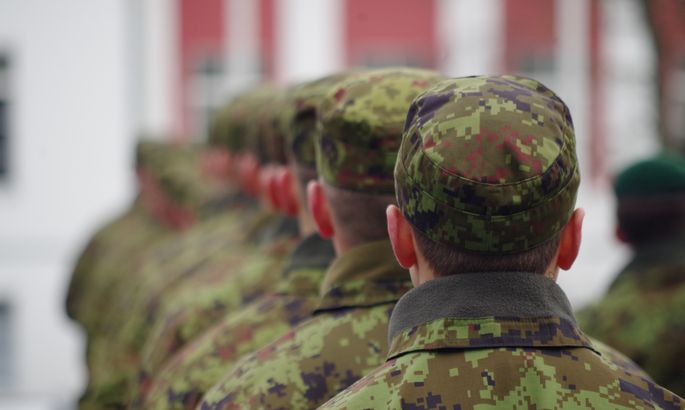 The driver who hit two conscripts standing on the roadside in the 59th kilometer of the Tallinn-Parnu-Ikla road and then fled the scene on Saturday turned himself in to the police on Sunday and was taken under arrest.
Two male conscripts standing in a green area on the roadside of the Tallinn-Parnu-Ikla road in Vaimoisa village, Rapla county were hit at 4:30 p.m. on Saturday by an unidentified car moving in the direction from Parnu to Tallinn, which left the scene after hitting the soldiers. The two soldiers, both aged 20, were taken to the North Estonia Medical Center in Tallinn with serious injuries.
Kristel Proos, junior investigator at the Rapla police station, said that the driver of the Audi A6, a man aged 21, turned himself in and was arrested as a suspect on Sunday evening. An investigation has been opened based on the article of the Penal Code dealing with the violation of traffic requirements or vehicle operating rules by driver through negligence and at present procedural acts are being carried out.
Police have urged everyone who saw the accident or have any information about it, or who saw a grey Audi move on the Tallinna-Parnu-Ikla road on the afternoon of April 21 to make a phone call at 514 0277 or to send an e-mail to kristel.proos@politsei.ee.