Ministers lift veil of secrecy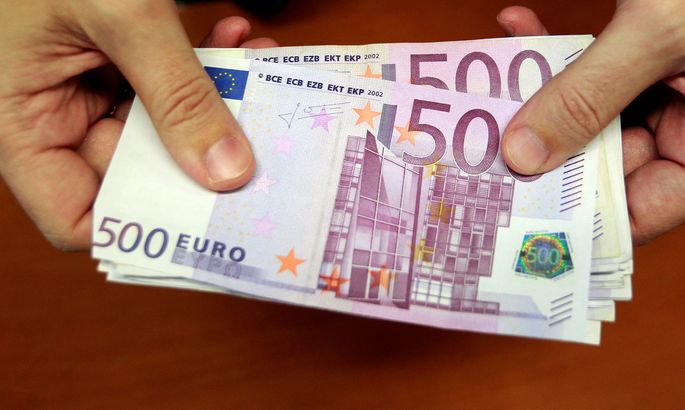 The government, having agreed on Estonia's latest budget strategy on Friday evening, promises salary advance in four or five public domains, major investments into national defense and e-services. However, some salaries will not go up immediately.
Wages of internal security workers should be hiked notably starting from next year: rescue workers will see a 20-percent pay rise, while policemen will have to settle for 10 percent. Salaries in internal security got an additional €20 million, which still falls short of what Minister of the Interior Andres Anvelt was aiming for before talks began.
More precise figures should be available inside a week; however, the gross salary of full-time rescuers will not reach €1,000 a month next year as salaries will be raised gradually. Rescue workers are currently paid a little over €800 a month.
"The state budget strategy prescribes continued gradual increase to maintain competitive salaries. This is necessary to keep people in the organization and attract new ones," Anvelt told the Riigikogu yesterday. "I'm more than convinced that such a motivation package can boost young people's willingness to become rescuers," the minister said.
The government will hike salaries in three other fields: teachers and kindergarten teachers, cultural workers with higher education, and social welfare workers. Employees of the foreign ministry will be treated to a special salary hike.
Minister of State Administration Jaak Aab (Center) said that the social welfare sector is looking at a 12-percent salary hike for special care home workers. The extraordinary salary advance at the foreign ministry aims to remedy the current situation where employees are paid less than their colleagues in other ministries.
Aab said that the government looked at which salaries to hike based on individual agencies, instead of allocating more money for entire administrative areas. "This will guarantee salary advance reaches its intended recipients," he said.
The government was unanimous in supporting the state houses project to optimize, renovate, and, where necessary, liquidate, state real estate. The project was allocated €17 million a year. "The state does not need all this real estate," Aab said.
Regional programs were funded for two areas: East Viru County and Southeast Estonia. "Exact figures are still unclear; however, both programs will be launched this year. Because these regions have below average indicators, we need to help them catch up," the minister explained.
Minority coalition partner Pro Patria and Res Publica Union (IRL) chalks continued national defense investments down as its victory. The €40-million defense investments program will continue in the next four years. Its aim is to procure large-caliber munitions and ensure allied reception.
IRL Chairman Helir-Valdor Seeder said that the government made several landmark decisions. "It is especially important that the government is not planning any new tax hikes for the next four years. We will also cancel the planned alcohol excise duties hike, sweets tax, and the duty on packages," he assured.
Seeder said that the long-standing veterinary education and veterinary doctors' salary question will be answered and a nuclear waste landfill created. The government also decided to fund Estonia's campaign to become a non-permanent member of the UN Security Council in 2020-2021.
The government is not keen to explain where it plans to cut costs to facilitate additional expenses. Minister of Finance Toomas Tõniste (IRL) said that talks were difficult, but that coalition partners were willing to postpone investments to reach an agreement. Tõniste gave the example of the renovation of Tallinn's Linnahall building that will be postponed until 2020.
"As a whole, we can be satisfied with the new strategy as social democrats," SDE Chairman Jevgeni Ossinovski wrote in a letter to fellow party members. Ministries have until the end of the week to calculate the exact cost of every promise. The government will publish the state budget strategy document on April 26.