Maxima ordered to pay penalty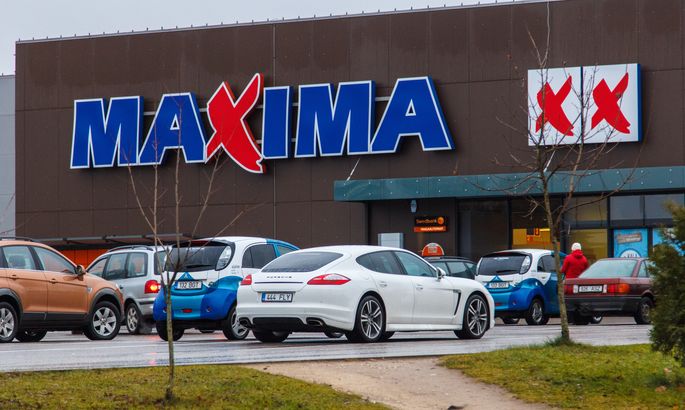 The language inspectorate concluded three months of checks at Maxima Eesti OÜ's Haabersti Maxima XXX hypermarket last week. More than half of the employees were ordered to take an Estonian language exam. The agency also decided to have Maxima pay a penalty.
The Haabersti Maxima XXX employs 123 people. No fewer than 66 employees were ordered to take the exam, one was told to complement their Estonian skills, and seven people were warned of penalty payments. The inspectorate will check whether control actions have been complied with in January of next year.
Checks at the Maxima supermarket at Tartu rd. 49 that lasted a month were also concluded: the language skills of 18 out of 32 employees were checked, and 17 people were issued a precept.
An employee of the Valdeku Maxima, who had been issued a past precept, successfully took the exam and the matter was resolved.
The inspectorate has received 26 complaints over the nonexistent language skills and very poor service culture of employees of Maxima stores between last September and March of this year. The agency has checked the language proficiency of 213 workers of whom 199 have been issued precepts. That is why the inspectorate decided to order Maxima to pay a penalty.
The agency's representative Merle Loodus-Adamson told Postimees that the language act puts the maximum penalty amount at €640 which is what the inspectorate ordered. "The penalty can be ordered multiple times, until violations have been dealt with," Loodus-Adamson explained.
The language inspectorate also checked the language skills of Rimi Eesti Food AS' Tondi Rimi supermarket's employees to resolve a complaint. Officials ordered some employees to take the language exam.
Another complaint was confirmed at OG Elektra's (Grossi) stores in Paasiku, Ümera, and Kari where three employees were ordered to take the exam and one received a penalty warning. Two Grossi employees had complied with a previous precept.