Ossinovski feels he has not made major mistakes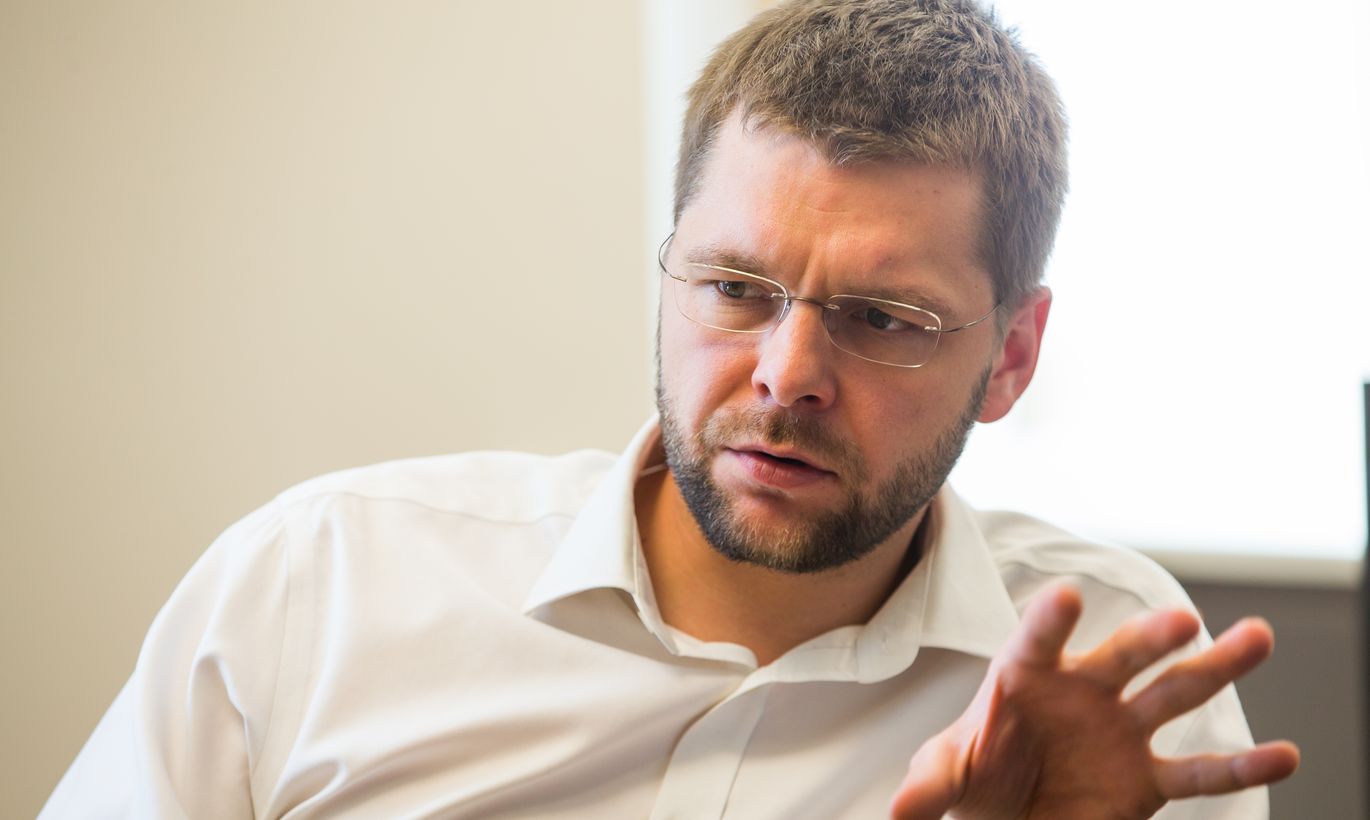 Chairman of the Social Democrat Party (SDE) Jevgeni Ossinovski said in an interview to Postimees that he did not decide to resign as minister in hopes of potential political profit. He admitted that his party has been closed and uncommunicative in recent months, and that it is something he must now change.
Journalists have been speculating over something like this for months. Your party has denied corresponding plans, while we now see its chairman quit as minister. Did you get the idea from the press, or have you been planning it for some time?
I've had the idea for some time, but it takes time for ideas to mature into political plans. The final decision was made a day before the party council meeting – after lengthy deliberations in the board and Riigikogu faction.
If the decision was made on the last day, what became that last drop?
There was no one decisive factor. Timing is important in politics. It could have happened sooner had some events turned out differently. It seemed like the right time to talk about it and decide now.
This weekend was considered good timing because next week everybody will be looking at Reform Party board elections?
No, that was not part of the calculation.
Isn't it too late for a move like this just 330 days before elections?
It's actually 329 days now.
No, I do not believe it is too late. When we were writing summaries of local elections results and thinking of how to move forward in December, we decided that we would need a clear picture in terms of our team and ideas by the June general assembly. We have gradually been making decisions since then: replacing our secretary general and other political processes and brainstorming sessions.
Did you decide to quit as minister to escape the mistakes you've made in your office or was it because you are taking responsibility for those mistakes?
I have not made any serious mistakes as healthcare and labor minister. A lot has been achieved in the field of healthcare during that time. Not all effects of changes made will manifest quickly. It will take some time.
However, I realize that because it is an unusual step in politics – as people are generally willing to do most anything to become minister and stay as such – it is difficult for people to make sense of it.
The reason is clear and simple: over the next year, I must concentrate on making sure the party performs at Riigikogu elections, and I cannot ensure high-quality work if I must carry such a heavy and significant portfolio at the same time.
Have you caught the Reform Party's infallibility bug perhaps?
You said you did not make mistakes as minister. You apologized in your resignation speech.
Yes, I apologized in the speech – but it was not because of what we've done. We can ask whether some decisions the government has made have been entirely successful; however, that does not concern the administrative area of the social democrats. However, as a coalition partner, we are responsible for the government: for example, as concerns the income tax reform.
What I apologized for is the closeness and defensive stance we've adopted in the party in recent months.
We have not explained matters to the people to a sufficient degree or discussed things with them. Hence the feeling – people think that we believe we know best. We do not think that. However, it is understandable why this feeling has been created. It has created a certain failure that must change.
Whom does the move serve better: the social democrats or Jevgeni Ossinovski?
I'm not in politics to cling to positions because I like them. I have never shirked responsibility or opted for easier tasks, including as a member of the government. Rather I have tackled more difficult issues.
The main consideration and motivation behind this decision was not personal position but to ensure the Social Democrat Party would get the best possible result at the upcoming parliamentary elections.
Who will replace you as minister? The name of Deputy Secretary General Maris Jesse has been mentioned.
I was asked that during the council meeting on Saturday.
I've said that I will continue as minister for some time, until state budget strategy deliberations are concluded. That means we have time to look for a new candidate.