Estonia to expel Russian defense attache in answer to chemical attack in UK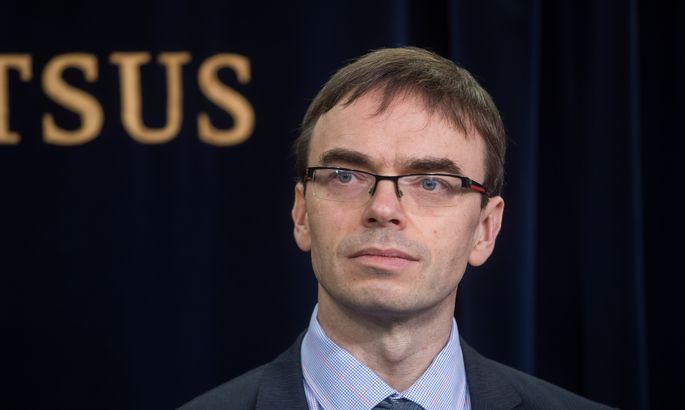 Estonia is to expel the Russian defense attache from the country in answer to the Salisbury chemical attack.
Foreign Minister Sven Mikser told the media on Monday that as a counterstep to the chemical attack in the UK, Estonia has decided to expel the Russian defense attache from the country.
According to Mikser, Estonia has given the Russian diplomat one week to leave the country. Referring to a diplomatic practice, Mikser said that the ministry will not disclose the name of the diplomat.
According to the Russian embassy's home page, the Russian defense attache in Estonia is Oleg Afanasiev.
Mikser said at the press conference in answer to a question that such steps are usually answered to symmetrically. He added that it is a coordinated step of European countries and even in case of symmetry, it is much more painful to Russia than to European countries.
Mikser said that it is a diplomat who has performed actions that are not a suitable behavior for a diplomat according to the Vienna Convention.
The minister said that right after the chemical attack Estonia condemned the use of a chemical weapon and expressed solidarity with the United Kingdom.
Leaders of the European Union on Thursday unanimously joined the assessment of the United Kingdom that it is extremely likely that Russia is behind the Salisbury nerve agent attack. Colleagues promised to fully support British Prime Minister Theresa May in the investigation to determine the details of the attack and coordinate further activity.
Former Russian double agent Sergei Skripal and his daughter, Yulia, remain in a critical condition after they were poisoned with the highly lethal nerve agent Novichok in Salisbury on March 4.
According to the British government, all signs point to Russia's involvement in the poisoning and the Russian government has refused to explain how it was possible that the Novichok nerve agent that was developed in the Soviet Union for military use was used in the UK. London has said that Russia had the means, motive and will to carry out the attack.
The United Kingdom following the attack expelled 23 Russian diplomats and their family members -- altogether approximately 80 people -- from the country and suspended high-level contacts with Moscow. Russia in turn said it would mirror the step and would expel 23 British diplomats as well as stop the operations of the British Council in the country.