Live: Estonishing Evenings: Is it easy to succeed as a woman in Estonia?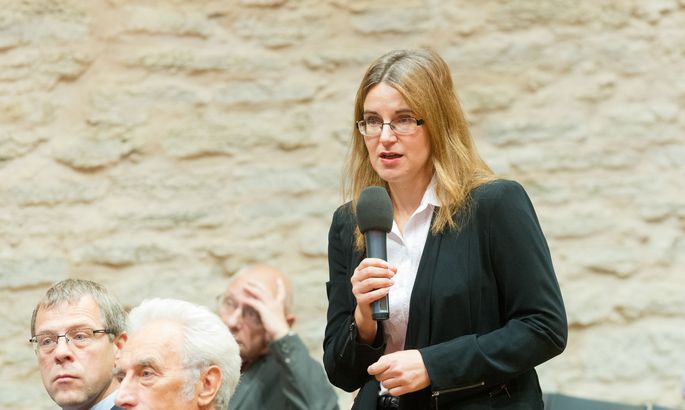 The Estonishing Evenings series continues in Tallinn, this time taking a closer look at the Estonian women's chances to succeed in the country.
Organised in partnership with Estonian World and Telliskivi Creative City, the Estonishing Evenings series runs English-speaking evenings that host different speakers expressing their viewpoints and experiences on hot topics and matters concerning both the locals and non-natives living in Estonia.
According to the Eurostat, Estonia has the biggest gender pay gap in Europe. When women in the EU earn, on average, 16 per cent less than men, in Estonia the number stands at 25 per cent. "The Estonishing Evenings' March event will take a closer look at the Estonian women's chances to succeed in the country. Do women really earn less than men or does the statistics portray an inaccurate picture? Do they face more obstacles than men when pursuing their career goals? We will also discuss what does the Estonian society expect from women," the organisers said.
The event will be opened by Liisa-Ly Pakosta, who works for the Estonian government as the gender equality and equal treatment commissioner. The evening will continue with a panel discussion with Mari-Liis Lind (the founder of Tech Sisters, a non-profit organisation with a vision to inspire, educate and encourage women and girls in technology and IT), Kathleen Naglee (the director and CEO of the International School of Estonia), Oksana Tandit (a fashion designer and the owner of her namesake label), and Karen K. Burns (a member of the board of the British-Estonian Chamber of Commerce, and the head of the cyber-security product portfolio at CGI Estonia).