Rubesa: joint management a European requirement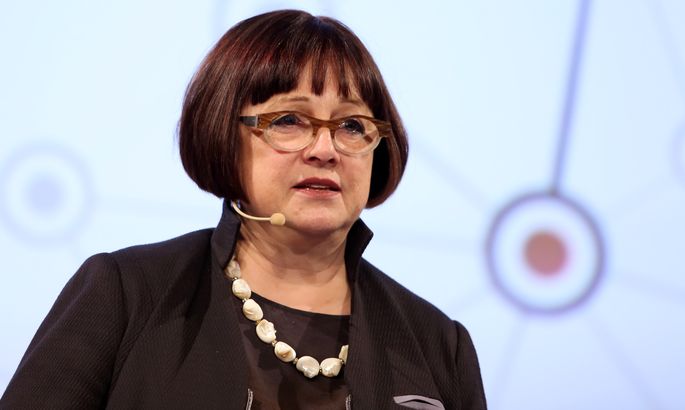 Baltic countries must put under their individual interests in the name of Rail Baltic as it is a European project in the Baltic region, CEO of RB Rail Baiba Rubesa says in an interview to Postimees.
What are the main reasons for the conflicts in the Rail Baltic project?
Tensions revolve around the question of whether RB is a European project supported by the Baltics or a combination of three independent national projects. I dare say it is mainly a European project in the Baltic Sea area and all interest groups should work toward it.
If normally cross-border infrastructure projects get around 40 percent of investments from EU funding, Rail Baltic's 85 percent is noteworthy.
However, to qualify for support, the project needs a single final beneficiary. I should add that this requirement was added two years ago when I was hired based on a shareholders' agreement.
What steps are you planning to take to manage these tensions?
Managing tensions is a two-way street where both sides should be open to dialogue. The board of RB Rail presented its vision and proposal of how to improve cooperation between the management and supervisory boards on February 1. We are still waiting for a reply.
Rail Baltic is a EU co-financed project, while our shareholders only see their national priorities. The project is being funded by taxpayers in the Baltic countries and primarily by those of other EU members.
Has an interested person tied to influence you illegally?
As I've said on numerous occasions before, including to relevant institutions, the activities described as meddling on my part cannot be described as illegal in the sense of obligation to report them to authorities. At least so far.
How do you explain claims that you have not honored the supervisory board's will and have presented differing positions in the European Commission?
I have not moved against the supervisory board's decisions. As concerns the management board's proposal of what an integrated RB organization could look like, the supervisory board has not made a decision.
The European Commission wanted to have an agreement in 2017. Why shouldn't the board, as the project coordinator, communicate to the directorate general the shareholders' agreement and other documents the institution needs for a successful project?
Besides, our shareholders should be capable of phrasing their positions if they differ from those of the Commission.
Why do you want to change Rail Baltic tender procedure that has been approved by Baltic parliaments?
The agreement that prescribes tender obligations, not procedure, was not ratified by a single parliament, nor is there any need for that.
The only document ratified by parliaments is the Rail Baltic agreement between the Baltic governments that lacks a clear reference to the contracts system plan.