People rate Ratas' government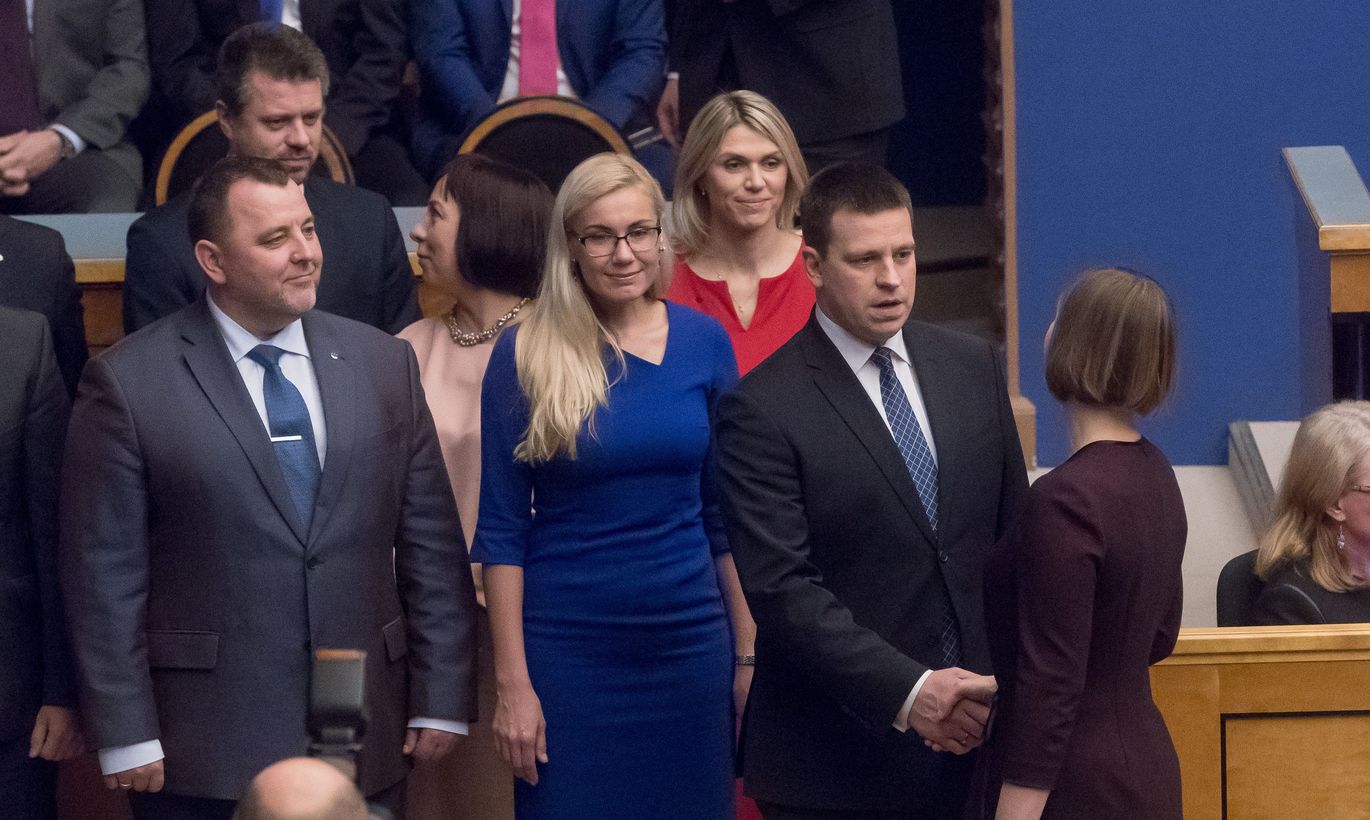 When Postimees' journalists gave the government a D+ last fall, politicians complained of the press being unjustly displeased. Minister of Education Mailis Reps said that the grade was based on the  grader and not the work done.  A fresh poll suggests the people are just as critical in their assessment.
Pollster Kantar Emor asked people to grade the government of Jüri Ratas on a scale of one to five and to list characteristic features that first come to mind in connection with the government in March.
Survey expert Aivar Voog said that people are hardly satisfied: marks given come to an average of 2.73. However, the sociologist added that people are always rather critical, and that a score of 3 or more would be positive. "To have an average score of more than three, most marks would have to be fours or fives; however, the summary rating of the coalition is definitely poor. There is displeasure, and ratings reflect a slump," he said.
The recent ratings poll puts the Reform Party on top with 34.1 percent in March. The ruling Center Party had the support of 23.8 percent of people questioned, with the Conservative People's Party (EKRE) coming in third on 18.3 percent. The social democrats had 10.6 percent of the vote. The summary rating of the coalition (Center, SDE, IRL) came to 38.5 percent.
"There have been very few periods in which the coalition's rating has fallen below 40 percent," Voog said. The low summary rating has persisted for three months.
"The result reflects recent weeks' outright criticism of the government's actions," Voog said, pointing to excise duty policy, income tax reforms, and conflicts of interest covered by the media.
The government gets the highest marks (3.73) from Center Party voters, while supporters of opposition leader the Reform Party give it the lowest score (2.22). Non-Estonian-speakers tend to be satisfied with the government (3.3) as do pensioners (3.14) and supporters of the Social Democrat Party (3.3). Their feelings are not shared by EKRE supporters (2.29), entrepreneurs (2.46), people with higher income (2.56), men (2.53) and young people (2.51). Estonians gave the government an average score of 2.48.
People were also asked what words they would use to describe Ratas' government. Nearly 16 percent of people questioned said the government has left a negative impression on them, with keywords such as "unstable", "poor", or "weak" used. Almost as many people (14.5 percent) picked words like "hurried", "insecure", and "inept". 11.6 percent of people believe the government's performance is average, while 10.6 percent believe it is doing well and described it using words like "good" and "functional".
"These are words people thought of first in connection with the government," Voog explained. The adjectives were not provided by the questionnaire.
"It is difficult to comment on the poll's results, including the balance of people's negative or positive assessments as Kantar Emor has not carried out a comparable satisfaction study during the time of previous governments or the current one," said the government's Communication Director Urmas Seaver. He added the government will take note of the results.
Seaver listed the government's priorities as including support for families with children and people having difficulty coping and who earn poor salary.
"To reach its goals, the government has made more difficult decisions, including changes to tax policy that have been more or less controversial for every government. They gave been carried out both as part of government policy (for example to reduce alcohol consumption) and to support execution of the government's priorities (making sure people earning low salary could keep more of it)," he said.
Seaver said that effects of several decisions take time to manifest. "Voters can gauge the government's work best when the initial debate has died down and results can be more clearly assessed," he said.
Prime Minister Jüri Ratas said in an interview to ERR in early January that he remains calm in the face of Postimees' grade of D+ and sees it as motivation. The grade was given for last year that was marked by scandal and replacement of several ministers.
"A plus is always progress. It will surely motivate the government to do better, sincerely so," the PM said.