Court returns Port of Tallinn statement to prosecution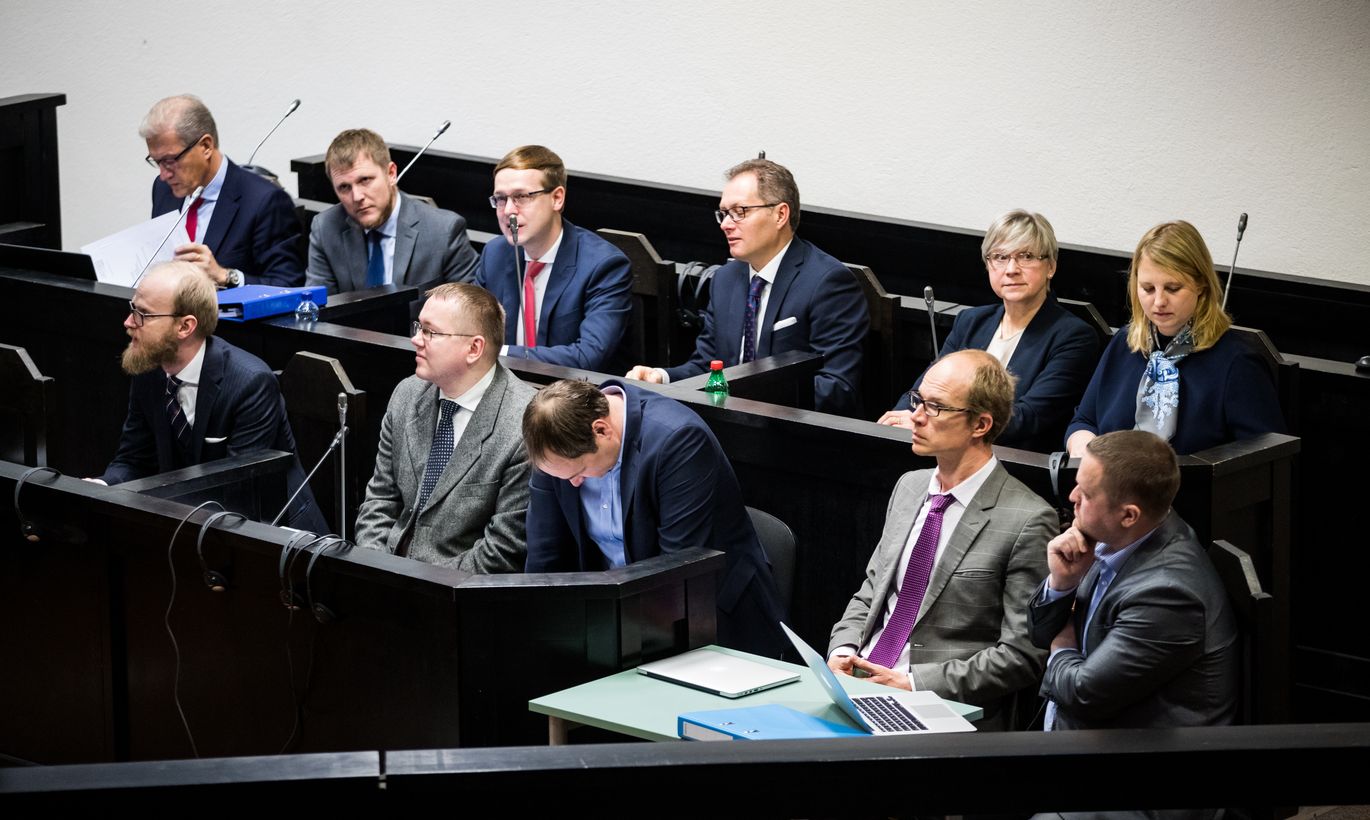 Harju County Court has sent the statement of charges in the Port of Tallinn case back to the prosecutor general as it finds the charges vague.
The court ruled to send the statement of charges against Meelis Kiil, Ain Kaljurand, Martin Paide, Eno Saar, HTG Invest AS, Tõnis Pohla, Üllar Raad, Sven Honga, Keskkonnahoolduse OÜ, Toivo Promm, Valdo Õunap, and Jan Paszkowski in the Port of Tallinn case back to the Office of the Prosecutor General yesterday. The court finds that the statement does not meet requirements laid down by the code of criminal procedure.
The court criticizes the statement of being vague, gaps in its structure, confusion regarding the time and place of alleged crimes.
The court could not determine which acts are held against the accused, the time they were committed, and what the prosecution finds wrong with some of the actions of the accused.
Based on this, the court finds the statement of charges is not in conformity with regulations and returns it to the prosecution. The court wrote that a more accurate statement would benefit all sides.
"The confusion leads to speculation regarding the prosecution's guesses. The prosecution can present a more legible and specific statement that will hopefully prevent future disputes over the crime's limitation period and its circumstances," the court wrote in its ruling.
At the same time, the court did not adopt a position regarding the validity of the qualification of charges that was called into question by several defenders during the preliminary hearing.
"The fact that the defender does not agree with conclusions drawn in the statement of charges or that earlier court practice has been different does not mean the statement is automatically inadequate and should be sent back to the prosecution," the court noted.
Public Prosecutor Laura Feldmanis told Postimees that she does not agree with the court's position that the statement is inadequate. Feldmanis said she will decide whether to contest the ruling inside the prescribed period of 15 days.