Social system wasted money for years
27. February 2018, 6:28 PM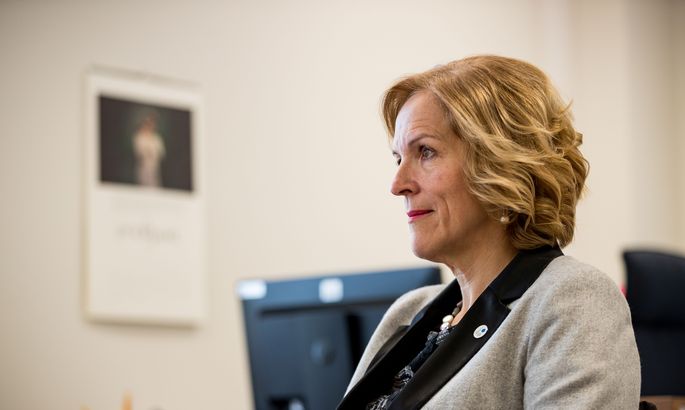 The state has made it possible for people earning a low wage or having trouble coping to register as disabled for years. While craftier applicants have been able to visit spas on the state's dime, others who really need help have been forced to go without, Minister of Social Protection Kaia Iva (IRL) admits.
When I read that the list of aids offered to disabled children is being cut, I cannot help but feel the social system is short on funding. A little later, it turns out the social insurance board has registered children suffering from asthma as disabled and sent them in for spa treatments, even though their medical condition does not necessitate it. Are we short on funds or do we have a surplus in our social system?
I believe we have a shortage, but also that the money we have is not being used in the most purposeful way. When I became minister, the first thing I learned was that we do not have enough money, and that we must create a queue for children and adults in need of rehabilitation. We started looking into the matter with the board. We quickly learned that we do not need all the documentation produced for rehabilitation plans.
Next, we looked at whether everyone who applies for rehabilitation really needs it. The procedure concerning adult applicants has already been changed – there is a system of preliminary assessment. We've put an end to people visiting spas instead of receiving rehabilitation treatment. It yielded considerable saving last year.
I was left with a bad impression after watching the news story about children with allergies. The board accused families, social workers in a situation where the disability is determined and wasting of money made possible by the board itself.
They have no reason to point fingers. The board told me that is how it's been done for years. An inefficient system needs to be revised.
Did we have too much money in the social system?
The main problem of our social system is modest analysis. The underlying principle is that benefits will be made available whenever possible, and indeed, it is difficult to turn people down. However, you eventually run out of money, and people who really need help have been left to their own devices because of it.
We need to go beyond analyses written on square paper. We are no longer proceeding based on the system needing an additional 5 or 10 percent in funding every year. We are trying to forecast and shape out needs.
It is a public secret that Estonia has several so-called villages of invalids where half the residents are disabled and the other half are registered as their caregivers. Will we now see these kinds of villages disappear as many of those disabilities have no basis in the real world?
Disabilities cannot be determined based on a person's poor coping or meager income. Disabled people are not divided only by local governments but also family doctors and social workers. However, the responsibility always lies with the social insurance board.
The board admits its previous practice was not expedient in terms of the big picture. They have updated their working principles and staff. The expectations I place on the board are considerable. Disability benefits awarded out of pity lead nowhere and help no one.
Which problem of the social system needs to be solved now?
Long-term care – both as concerns the elderly and children who need help.
Local governments are the other thing. If we cannot make local governments give people necessary aid and advice, people have not been helped.
Can it be left up to the board? Harju county municipalities are probably far more capable than those in Hiiumaa. Why couldn't we have a nationwide system with equal access to help everywhere?
Local government funds and social services are not linked. The state has given local governments €668 per elderly person (65 plus), while they on average spent over one hundred euros less. This would suggest there's a surplus. In truth, the money was simply used for something else. Local governments spend little on care for the elderly and must start spending more.
Were the state to take that money away from local governments, we wouldn't need them at all. We would have a single local government – the state. Social issues are so multifaceted; support from the community is often of great help. A national solution would not guarantee a better service.
The Estonian medical system can spend €60,000 on treating a person, while the social system is happy to let them starve as the benefit is not enough to buy enteral nutrition.
We have a healthcare system and a social system, but cooperation between the two is very poor. This year will introduce pilot projects of what kind of aid should come from where. The enteral nutrition case was solved when the health insurance fund admitted they should be responsible for keeping people alive, through providing enteral food in this case.
It cannot be ruled out that a future audit will find that because it is not a medicinal product it cannot be procured using healthcare money, and that the fund's director has exceeded their authority.
I have no information to suggest anything of the sort currently. It is a matter of discussion how to solve this question. Today, our position is that everything not for external use is a part of the healthcare system. The social system does not handle things that go inside people. All those enteral nutrition solutions constitute medicine, not aids.
The healthcare system reacted when the case came to light. I did not notice the social system do the same, even on the local level. The healthcare system was saddled with the problem once again.
The social ministry reacted. I spoke to Minister of Healthcare and Labor Jevgeni Ossinovski, and he spoke to the director of the fund. However, it is true local governments often ignore people's problems. It is saddest when a person cannot get help where it's closest.
Local governments are very different. There are those who are performing their duties admirably and those who have never bothered or only have services on paper – the money has been allocated, but a person has no access to help.