Banks looking at colossal fine sums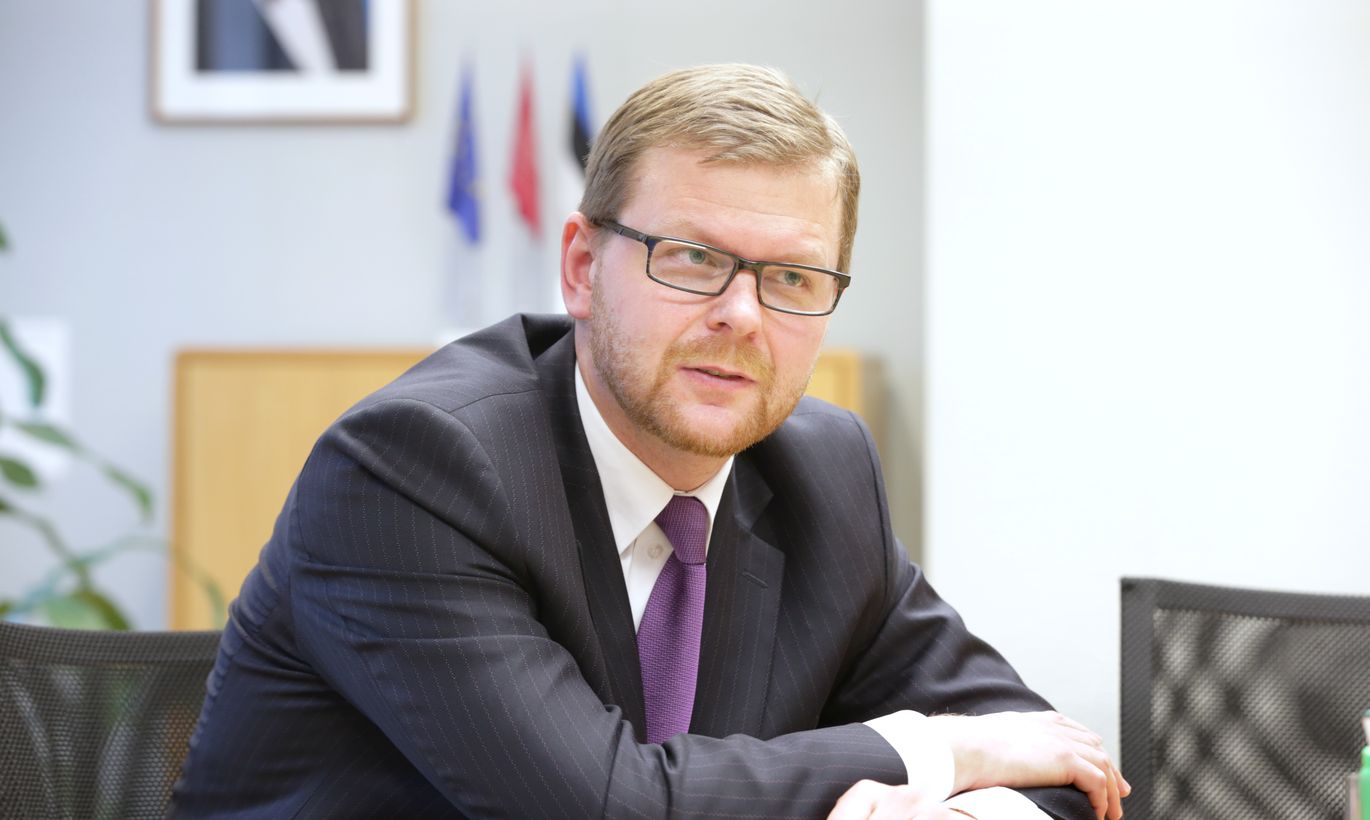 Incoming legislation will see fines for misdemeanors reach €20 million. However, speeders have no reason to fret as the new astronomical fine amounts are for banks and other financial institutions.
Draft legislation to amend the penal code and other associated acts will introduce two major changes: tie fines to people's income and introduce much more serious fines for banks and credit providers.
If today, the maximum fine amount for a physical person is 300 units or €1,200, the new law will hike it all the way to €20 million. Maximum fines for legal persons will grow from €400,000 to €20 million.
The Ministry of Justice, that put together the bill, explained that the fantastic fine amounts will quite narrowly apply to banks, credit providers, data protection firms, and their executives and employees. Breaking the speed limit or other traffic violations will not cost people €20 million.
Tough look at money laundering
New penalty rates come from the European Union. Head of the ministry's penal law and procedure service Tanel Kalmet said that the aim of the new fine amounts is to introduce more effective punishments for EU corporations that have made illegal profits that sometimes stretch into tens of millions of euros.
"It is clear that while a fine of €10,000 might be too much for a small company or individual, it will have absolutely no effect on corporations the annual turnover of which is in the hundreds of millions," he said.
In which cases will these astronomical fines be ordered? Suspicions of money laundering and funding of terrorism will be paramount. As well as incorrect or insufficient reporting both to the stock exchange and watchdogs. Fines stretching into millions will also be ordered in case of data processing violations and failure to observe orders from the Data Protection Inspectorate.
Fines in the millions can also hit individuals. Sander-Kristin Noot from law firm Ellex Raidla gave a hypothetical but pronounced example of how a listed company's janitor could be fined up to €5 million for insider trading should they happen on some inside information.
Kalmet admitted that the janitor could theoretically come across documents concerning the firm's plans or goals and make €20 million on trading using that information. In which case they would be fined irrespective of their position in the company. "However, I would emphasize these kinds of examples are extreme," he added.
Kalmet pointed out that the law concerns maximum penalty amounts. He said that while the penal code also prescribes a maximum punishment of three years behind bars for theft, people will not be sent to jail for a long time the first time they steal something.
The amendment will not mean every financial or data processing violation will immediately result in a €20-million fine. "If we have a small company that violates data processing regulations, it will not be fined the maximum amount, even though the violation is subject to a maximum penalty of €2 million," Kalmet explained. He said that it is far more likely major fines will hit international corporations.
Taking a sledgehammer to the banks
The body in charge of fining banks and other financial institutions in Estonia is the Financial Supervision Authority. Director Kilvar Kessler is pleased the amendment will likely be passed soon. He said that the watchdog has been saying how banks get away with violations too easily since 2004.
Kessler said that banks handle and take risks with depositors' money. It is a business based entirely on trust. If banks make mistakes or get greedy, that trust dissipates, while the whole of society will take the hit, as witnessed in 2008.
Looming major fines help make banks more cautious and increase their responsibility, Kessler argued. "When a bank breaks the law, executives risk major fines, occupational bans, or restrictions," he said. "It has to stay with them at all times." The director said that violations need to be made unprofitable in the financial sector.
He gave a sobering example from last year when the Estonian branch of Danske Bank made tens of millions of euros on money laundering but could only be fined €32,000. "Does that send society a signal of justice? No! It sends a very unfortunate message indeed!" Kessler said. New legislation would have allowed the watchdog to fine Danske €13 million.
Kessler said that the financial sector needs to be seen separately from the rest of the economy and society. If a speeding fine of €1,600 would make many an ordinary man cry, a few thousand euros is nothing to a bank executive, the regulator said. "You cannot compare the average Joe to Swedbank!"
Because the law has only allowed the watchdog to order fines of tens of thousands of euros, the inspectorate has rather avoided the practice. "We've felt that such fines for major banks would only work to ridicule the debate. It would send a very poor signal to society. We don't want that," he added.
Kessler added that the inspectorate does not plan to become a punitive organ that makes ordering maximum fines a sport. Ideally, higher fine amounts could motivate market participants to take preventive action as operating on the fringes of the law would no longer be profitable.
The right to order fines thousands of times higher than currently places great responsibility on the watchdog's shoulders. Having to decide whether a fine should be €1,000 or €10 million might daunt more than one official.
The banks will likely not take fines in the millions lying down. The inspectorate needs to be prepared for court battles as there is much at stakes for banks. "However, we will surely walk that path should we need to. We are not afraid," Kessler said.
The colossal fines amendment will give the watchdog a new tool. "Let us refer to it as a sledgehammer," Kessler said. "The market knows we have one in our toolbox. That does not mean we will be using regularly. We'll take it out only if we have a very heavy stake we need to drive into the ground. We will not use a sledgehammer for precision engineering."