Care clinic exec. admits to accepting bribes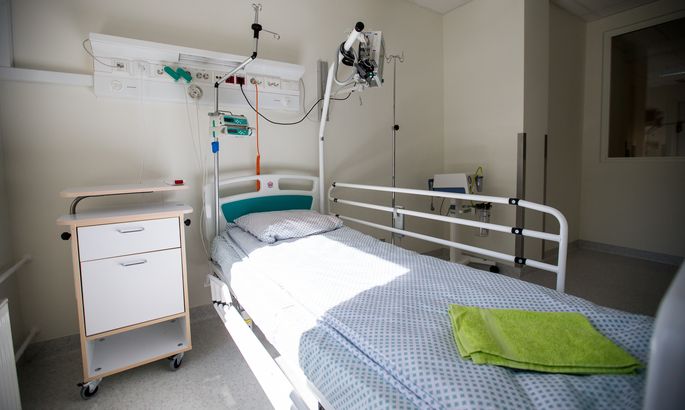 One of the heads of the West Tallinn Central Hospital's Nursing Care Clinic has admitted to accepting a bribe.
Director Mark Levin and Head of Nursing Mare Leppik stand suspected of repeatedly accepting bribes from the loved ones of the clinic's patients. Special Prosecutor Leelet Kivioja told ERR radio news that the suspects have been interrogated, and that one of them has admitted to wrongdoing while the other has decided to exercise their right not to give statements.
The authorities plan to question a few dozen people suspected of offering bribes. Kivioja said that signs point to quick proceedings. After that, the suspects will be given a choice between a deal and going to court.
Suspicions suggest relatives of patients in need of nursing care paid the director or head of nursing to have patients admitted outside the queue or ahead of other applicants.
There is reason to suspect more than 20 people of giving bribes. The prosecution told Postimees that no arrests will be sought.
Head of the corruption crime unit of the Central Criminal Police Mati Ombler said that corruption is still a problem in the medical sector. "Fighting corruption in healthcare has been one of our priorities in recent years. Unfortunately, there are people who do not understand that buying their way to the top of waiting lists is not allowed and is furthermore unethical. Offering bribes for the possibility of getting treatment sooner could endanger other patients who might be denied timely care as a result," Ombler added.
Prosecutor Leelet Kivioja said that we're not talking about giving your doctor flowers. "We have reason to believe suspects accepted money for admitting patients in the first place or keeping them hospitalized for longer," she said.
The hospital said that Levin and Leppik signed letters of resignation on Tuesday. Chairman of the board of the West Tallinn Central Hospital Imbi Moks said the hospital does not tolerate corruption. "Suspicions of corruption can have no place in our hospital. We expect the authorities to ascertain the truth and will cooperate in every possible way to help bring the case to a quick conclusion," Moks said.
The chairman said that acknowledging and managing risk of corruption has become an important part of the hospital's work recently. Employees have passed corruption and conflict of interest trainings, and the hospital's in-house guidelines have been complemented.
The case is being investigated by the Central Criminal Police's corruption crimes bureau under the Northern District Prosecutor's Office.