Top scientist dies on ski trail
20. February 2018, 5:50 PM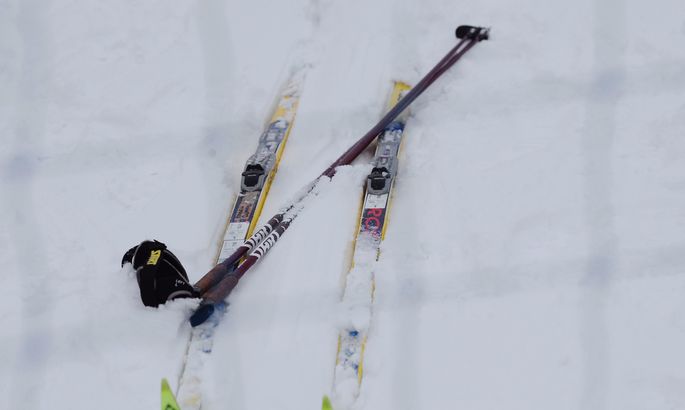 It was three hours into the Tartu Marathon when the alarm center received a troubled call: a skier had collapsed on the 35th kilometer of the trail.
Fellow skiers started CPR on University of Tartu human geography professor Rein Ahas (51), but their efforts, those of the emergency response team or even University of Tartu Clinic doctors were not enough. Ahas died in the hospital on Sunday night.
Head of the marathon team's medical service Andres Laugamets said that the first call was placed at 12.03 p.m. and mentioned a collapsed skier on the 35th kilometer. Another call was placed one minute later that reported the location as kilometer 29.
The conflicting information was caused by the fact the trail also shows kilometers separating skiers from the finish line (29 in this case). Medics confirmed the actual location as the 35th kilometer between the Kuutse and Peebu service stations by 12.07 p.m. By then, it was also clear other participants were trying to resuscitate the collapsed man.
Laugamets said that the first snowmobile carrying medics and a defibrillator arrived at the scene 12 minutes after the initial call. A second team arrived four minutes later.
"Unfortunately, it is impossible to ensure a five-minute response time in this crowd, and the snowmobile cannot go 120 kilometers per hour in between skiers," Laugamets said. He added that the unfortunate incident happened in a difficult location.
The marathon last saw a casualty in 1991. Laugamets has been on the medical team for 20 years and said there is little to be done – things like that happen during major mass sport events. Seldom, but they happen.
Laugamets said that the tragic incident will be followed by a thorough investigation, but also that the general procedure for these kinds of incidents worked. "The teams worked very hard, and the university clinic did everything that could be done to bring him back. Unfortunately, it was not enough," Laugamets said.
Chief organizer of the Tartu Marathon Indrek Kelk said that the medical teams' response capacity is a blend of what is possible and what is sensible. "It would be pointless and irrational to set up medical stations every 100 meters. The fact this was the first casualty since 1991 suggests the medical service has done exemplary work. Quite a lot of people have been brought back," he said. "These kinds of things happen at mass sport events and major rock concerts. It is part of our work to be ready for them."