Disservice instead of gain possible
16. February 2018, 12:12 PM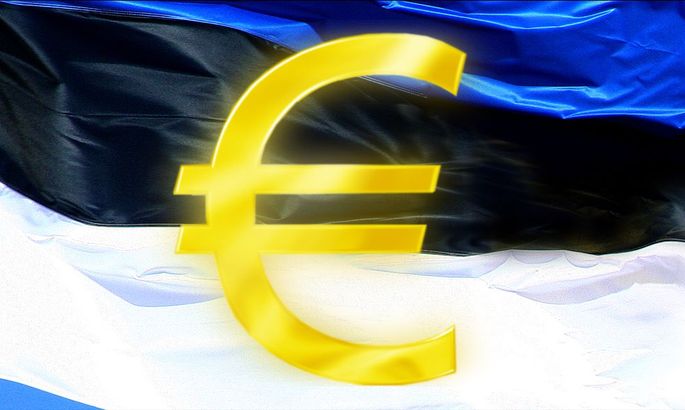 While splitting Estonia in two in the name of more European subsidies might increase support sums, making sensible use of the latter might become more difficult instead.
Dividing Estonia into two regions – more advanced Harju county and less developed rest of the country – is being considered as more successful Tallinn and Harju county are pushing Estonia's GDP to heights where it is in danger of losing a third of recent EU subsidies.
The biggest question mark concerning the divide is Tallinn and Harju county investments: the latter stands to lose up to a billion euros as a more developed area.
Several other countries find themselves in a situation where the capital is leaving the rest of the land behind in terms of development. Deputy chief of the finance ministry's state budget department Kadri Tali said that countries that are divided into different regions in terms of EU support include the Czech Republic, Poland, Hungary, Slovenia, and Slovakia. In most cases, the division is between the more advanced capital and the rest of the country.
Tali said that while such separation of regions might or might not bring the state more subsidies, purposeful investment of the money is problematic.
"For example, Slovakia is in a situation where highly developed Bratislava receives a pittance while the rest of the country receives far more money but has no innovative projects to support. Companies and research institutions in the capital are robbed of funding," Tali described the problem.
Independent until now
"The idea of subsidies is to make smart investments and carry out structural reforms to grow the economy, but it is not likely to happen if money and ideas do not meet."
That is the main problem with splitting small countries into regions. A small country usually operates with the capital at its center. It holds the airport, most research facilities, major hospitals, active business etc. That is also how it is in Estonia.
"They service the entire country, while it would no longer be possible to invest EU money in them in recent volumes," Tali explained.
"We would be creating a situation where EU subsidies could not be used to carry out nationwide reforms; for example, we could fix up hospitals or the schools network outside Harju county but would have to invent something else for the largest county," Tali said.
The same goes for enterprise support more than half of which currently goes to Harju county as it simply has the most business.
"Right now, we can be flexible and channel more money into East Viru county or Southeastern Estonia without cutting Harju county off completely," she said. "As a single region, we can decide where and how much to send money ourselves. Additionally, it is not certain at this point whether a two-region Estonia would even get more money.
It is too early to speak about more specific experiences of countries that have been divided into regions as the system was introduced as recently as in 2014.
What happened in 2015?
It would have been possible for Estonia to apply for a regional divide back in 2015, but finance minister at the time Sven Sester decided against it.
Former PM Taavi Rõivas told Postimees yesterday that he doesn't understand why the finance minister did not think to bring the matter to the government in 2015. "It is traditional to weigh all major political decisions on the cabinet level, even if they are formally in a single minister's administrative area," Rõivas said.
"This does not mean the decision not to split Estonia was necessarily the wrong one, but these choices need to be explained by the minister who took it upon themselves to make the decision."
Sven Sester said yesterday that applications can be filed every three years, and that it would have been possible for Estonia to seek an exception back when it joined the union in 2004 as well as many times since.
"The application for the 2021-2027 period should have been filed in 2013 but wasn't," Sester said. Back then, an application filed in 2016 would have concerned the support period starting in 2028. An application for the latter period can be filed until 2019.
Sester said that experts have clearly recommended against separating Estonia into two regions both in the past and now. "Estonia is too small to qualify for the minimum regional population of 800,000," the former minister explained.
"Rather it would constitute scheming to try and sell Tallinn and Harju county as a specific region, especially considering investments made there serve the entire country."
Maris Lauri, who was finance minister for a short time before Sester and economic adviser to Rõivas leading up to that, said she does not remember the question having been raised during her time in office.