Dividing Estonia could yield half a billion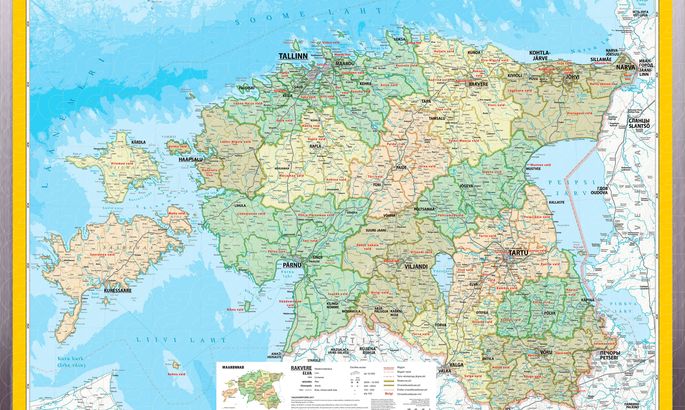 The Riigikogu State Budget Control Select Committee is set to discuss Estonia's chances for EU subsidies during the new budget period and whether it would be sensible to divide Estonia into two regions today.
"The question of whether Estonia could be seen as two different regions during the next EU support period should be comprehensively discussed in the government and the Riigikogu," said committee chairman Aivar Sõerd (Reform).
The problem is that Estonia will likely not be classified as a less developed country (GDP under 75 percent of EU average) in the eyes of the EU after 2020. This would obligate Estonia to contribute more to the EU budget than it gets in return.
Sõerd explained that dividing Estonia into two regions would leave Harju county as a more developed area, while the rest of the country would still qualify as a less developed area. "It is not clear how much Estonia would gain from such a divide today; it could be between €150-500 million over seven years," Sõerd said.
GDP per capita is nearing 110 percent of the EU average in Harju county but falls below 60 percent on average in the rest of the country.
Sõerd said it is possible Harju county would qualify for considerably less support from the cohesion fund in the future should the country be divided into regions.
"It must also be said that we do not have a lot of time to decide as redrawing region borders follows a fixed procedure in Eurostat and could take years. Talks for the new budget period are drawing near," Sõerd noted.
Member of the select committee Andres Metsoja (IRL) said that dividing Estonia in two is worth considering. "Exceptions have also been made inside the current budget period; for example, separation of cities and their hinterland," he said.
"If we divide Estonia, support should be allocated based on domain both in Harju county and the rest of Estonia. So that areas that need more support for road or education infrastructure would get it," Metsoja added.
Representatives of the Ministry of Finance and the National Audit Office will attend the meeting.
The new EU budget could bring bad news for farmers whose support will likely fall. The Rail Baltic project is probably secure as it holds significance for the rest of Europe.
Pressure on the EU budget is mounting. New articles of expenditure to be added in 2020 include anti-terrorism efforts and migration crisis. The union must also deal with the effects of Brexit that will likely deliver a €12-billion blow to the budget of which €5 billion will concern agriculture policy. The EU budget has come to around €158-159 billion in recent years (2017-2018).