HKScan's Rakvere plant goes on strike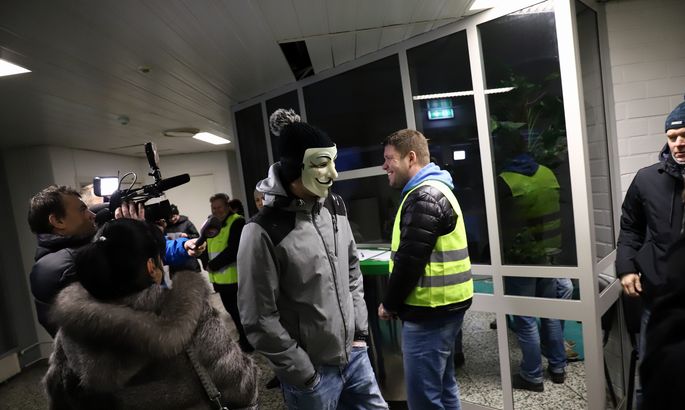 Today marks the beginning of the long-prepared strike of employees of HKScan's Rakvere Meat Processing Plant.
"Preparations are underway, we are talking to employees, and the slaughterhouse is ready to go on strike. We are also keeping in touch with other departments, and there is interest," said organizational secretary for the Estonian Trade Unions Confederation Artjom Arhangelski yesterday.
Heads of HKScan Estonia met with unions last Thursday to discuss the salary demands of the workers of the Rakvere plant, but negotiations amounted to nothing.
"Thursday brought no results. The day is not over yet – who knows, perhaps they will contact us. Right now, no one has contacted us from the employer's side," Arhangelski said. He added that it remains unclear how many workers will participate in the strike – that will become clear on Tuesday, and so far, employees have not altered their salary demand.
Employees of the Rakvere Meat Processing Plant demand a basic wage hike of 16 percent from February 1 and another 16 percent from July 1 this year. Workers also demand the continuation of the current performance pay system.
Employees of the plant's slaughterhouse initially demanded a 100-percent salary advance in the dispute that started last year. Slaughterhouse workers make around 750 euros after taxes as a combination of basic wage and bonuses. 27 of the slaughterhouse's 64 employees organized a work stoppage in October of last year, demanding higher wages. Three employees were let go as a result.
Workers who organized the October stoppage also turned to the public conciliator, but the latter could not reconciliate the sides.
The current strike will last for an unspecified term.