Russia looking for agents of influence in Estonia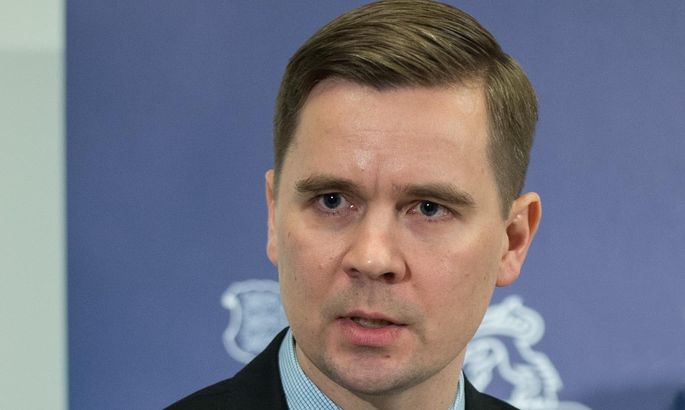 The backdrop of Russian propaganda hides the far more dangerous practice of recruiting agents of influence in Europe, the Information Board's recent yearbook suggests. Forget Edgar Savisaar – Russian intelligence is looking at young European politicians and foreigners traveling to Russia instead.
It is really quite "old school". The KGB recruited agents of influence and engaged in territorial intelligence already back in the late 1960s, while the political situation today has had need for such practices again for some time, said Estonia's foreign intelligence chief Mikk Marran.
"The focus is on European Parliament delegates and politicians who might not serve on national parliaments yet but might become future leaders," he said. "Special services are not picky – if they can recruit someone on the far left, they will, and if there's someone on the far right, they'll go after them too."
The reason is simple. Russia needs an effective network with which to influence decision-making processes in Europe. The state-funded "agents of influence program" targets European politicians, businessmen, scientists, opinion leaders, and journalists.
Agents of influence are usually recruited on Russian soil, usually following an invitation from a local politician or businessman with ties to the Kremlin. Because visits to Moscow are compensated in cash, agents of influence quickly become hooked. Regular tasks create a situation where agents are themselves interested in easy money and start proposing projects to Moscow.
Marran told Postimees that Russia is recruiting new agents of influence against Estonia but refused to say who they are and the walks of life they represent. Kremlin-controlled media channels have featured an Estonian MEP, scientists, and opinion leaders in recent years.
The foreign intelligence service's yearbook describes a system Russia allegedly has for choosing potential targets. Filling out applications for a Russian visa gives the country's special services the initial information they need. Interesting foreigners could be approached at forums, conferences, festivals, and sports events.
Long-time data theft
Recruiters pick the best and most promising candidates. "People should keep that in mind, especially if they plan to take data mediums, smart devices with them. We recommend keeping them as close to one's person as possible, not to leave them lying around," Marran said.
These kinds of activities make for a cheap and well-oiled tool for Russia. It is only logical President Vladimir Putin's regime makes widespread use of the system in Europe as it needs to keep both the domestic and foreign audiences in check.
The Information Board finds that Putin's victory at upcoming presidential elections is all but certain, and that ensuring respectable voter turnout is the authorities' main concern.
Dissatisfaction is growing in Russia. Putin has not introduced a single structural reform in the past two election periods as they might get in the way of staying in power.
The situation of the Russian economy depends on the world market oil price. At $65 a barrel, the country can cover deficit and spend money elsewhere.
"We rather see a stick and carrot situation developing in Russia for the next year. On the one hand the encroaching police state, on the other making the people happy – if the price of oil permits," Marran described.
Despite the financial situation, Russia is still on course for modernizing its armed forces inside a decade. Even though the plan is only half-finished and resources scarce, Russia's military capacity and battle-worthiness are gradually growing," the agency concludes.
In other words, it has several battalions ready to be moved out quickly. Installation of Iskander missile systems in Kaliningrad was completed earlier this week. On the eve of the official phase of last year's Zapad training exercise, 100,000 troops were covertly put on alert inside Russia. The country organizes an average of five major battle-readiness checks every year.
"That said, we believe chances of military action against Estonia and NATO are low in 2018," Marran said. This does not mean Russia is not prepared for new military ventures elsewhere in the world; the Middle-East or Africa for example.
The Information Board believes Moscow is most actively considering playing a bigger (also military) role in Libya. Russia promised to move the lion's share of its troops out of Syria last year, while the actual number of troops and equipment has not changed in the country.
Military and intelligence cyber activities are considered as important as conventional military capacity in Russia. Military intelligence agency GRU uses the APT28 cyber espionage group for its ends, while the FSB makes use of the group SNAKE (Turla) and, together with foreign intelligence service SVR, another called APT29.
The board got wind of one such connected cyber espionage group's attempt to steal data from EU member states a few years ago. The counteroperation revealed that the Russians targeted one member states' diplomats who were sent infected emails.
Diplomats who fell for the ploy gave the group access to their documents, media files, personal information, screenshots. Keyloggers read what delegates typed into their computers. Russians intercepted 80,000 files or around 20 gigabytes of information over a year. It is probable the attacker had an overview of the victim's diplomatic communication during that period.
"The only positive aspect of the story is that the assailants were in a non-classified system. We have not been able to find Russian attacks or presence in classified systems," Marran said.
EV100 safe
The head of the foreign intelligence service said that they did not pick up increased Russian intelligence activity during the Finnish presidential election in January even though it was anticipated. Sweden might find itself in a rather different position this year as it is in Russia's interests to quash the country's NATO membership debate.
Estonia, celebrating its 100th anniversary this year, should not be worried over Russia's increased meddling, Marran believes. Russian think tanks are still supercilious concerning the independence of the Baltic countries. "It might happen in 2018, but we do not anticipate a massive Russian influence campaign at this time," Marran said.