Pevkur says government's grace period running out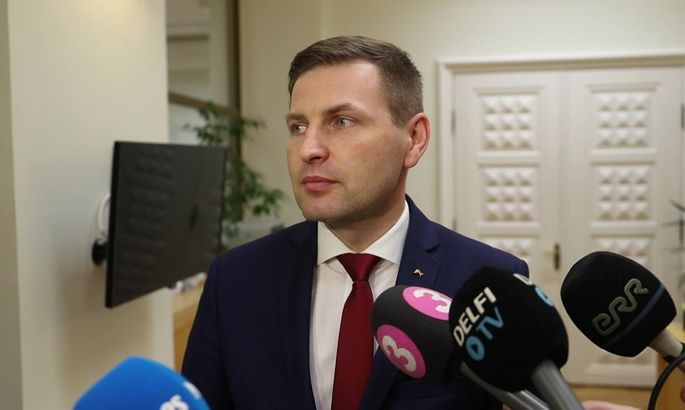 Opposition leader, Reform Party Chairman Hanno Pevkur finds that a sharp decline in support for the coalition suggests the time of Center's experimental government is up.
A poll published on Friday by Kantar Emor reveals that summary support for the coalition has fallen to 36 percent, which only just exceeds support for the Reform Party alone. The last time the coalition's rating was this low was in late 2013, just a few months before change of government.
"Even if there was a slight positive anticipation when the new government took office, by now everyone has realized Estonia is being led by a company the actions of which have given us massive tax confusion and the highest inflation we've seen in recent years," Pevkur said commenting on the poll results. "It has resulted in punishments for working pensioners and ambitious people, vodka tourism, and feeding the state budget trough gas, motor fuel, food and other price hikes. We can also see taxpayer money being spent on fattening the pro-Kremlin Perviy Baltysky Kanal (PBK). We have been under poor management, and now it is reflecting in people's opinions as the time for understanding has come and gone."
Pevkur sees the Reform Party's strong result as recognition. The chairman emphasized that the Reform Party is an attentive and demanding opposition leader and is seriously preparing for Riigikogu elections. Pevkur said that the party's first and primary promise is to restore a simple and clear tax system.
Support for the Free Party fell from 5.9 to 5.4 percent in January. Chairman Artur Talvik perceives stability in the slight decline. "The question now is how to move on," he said.
Talvik referred to the Reform Party's spike in popularity – from 27.8 percent to 34.2 percent – as an anomaly born out of mystical anticipation for its next chairman. "Once that far-away echo passes, the anomaly will normalize, and our rating will bounce back," he said. The chairman added that studies have shown supporters of the Reform Party and Free Party overlap.
The party is in the process of phrasing its messages for the Riigikogu elections next year. "We have plenty of messages, but we must also be successful in spreading them," Talvik said.
"We will not participate in savagery," Talvik said, referring to the opposition's attempts to shake the coalition's foundations by going after its ministers with votes of no confidence. "We will continue to pursue our sensible policy, while we remain critical of how Estonia is governed."