An incredible story of how I was threatened in the Riigikogu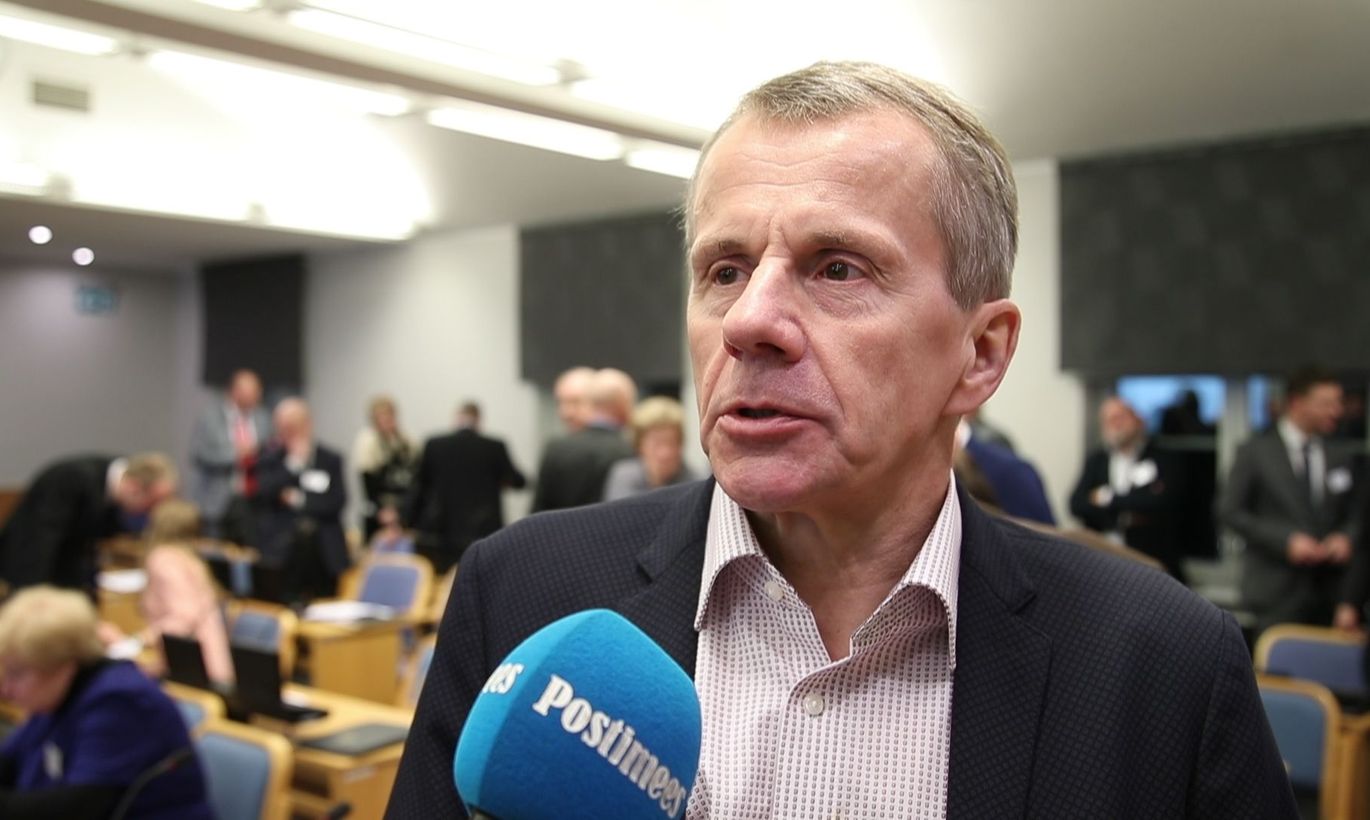 I have always believed that a politician's honor and dignity are ensured by their selflessness and thorough reasoning behind decisions, not power. Whether the politician is a member of the opposition or coalition is up to the voter, or at worst the result of political intrigues, but they have nothing to be ashamed of.
Accusations of selfishness and lack of reasoning recently led to a vote of no confidence against Minister of Economic Affairs and Infrastructure Kadri Simson (Center). The result was an upside-down paradigm of values – if you have power, you do not have to analyze your choices or give any reasoning other than political and financial gain for you and yours. Even a vote of no confidence in the Riigikogu failed to persuade the minister to break out of that routine or prove her credibility as concerns the Estonian economy.
It is unbelievable I must write about how power can also be employed in the service of shutting up opponents. The Center Party tried to prevent the vote by threatening countermeasures. When I expressed my bewilderment at something like that, Center Party faction chair Kersti Sarapuu said that Jürgen Ligi, chairman of the leading opposition faction, would be sued.
It seemed too surreal to discuss further. Instead of my person, loss of confidence was expressed by 45 members of the Riigikogu from three factions, and I'm sure no one in Estonia wants to be suspected of trying to bribe or strongarm the opposition. The Center Party is the one that needs to fight the reputation of resorting to methods a la the Kremlin – persecuting political opponents and ambassadors, tying down their minds and tongues because they represent different policy, eliminating them directly or indirectly. A muzzle is a powerful symbol in the West as it contrasts to freedom and represents a conflicting paradigm. What is more, it would constitute intellectual and moral surrender were the vote of no confidence dropped as a means of presenting one's truth and replaced with litigation.
My faith betrayed me. As soon as the vote was over, I received a letter from Edgar Savisaar's lawyer Oliver Nääs that gave me a week to recant "unsupported claims that mar the honor and dignity of the Sarapuu family" of their involvement with corrupt business interests in two major newspapers in the form of a 20 x 20 personal add. Otherwise, several people named Sarapuu would sue me for a total of €50,000-100,000 one by one that would force me into a court battle and result in unmanageable legal costs.
I was left no choice – it would not be possible to force newspapers to print nonsense, refute a collective message individually, put words in my mouth, and force me to own up to things I haven't said.
A politician's obligation to endure
How this kind of conduct could possibly improve centrists' honor and dignity is beyond me. I also do not understand how finding that the Sarapuu family's business interests and political power have the tendency to get mixed up, which is not news, could mar their reputation. The first search engine ties Sarapuu family businesses to several legally or politically corrupt cases, whereas the phrasing is not mine in any of these cases. The names of those businesses also appear in criminal convictions, and charges involving the waste business forced Arvo Sarapuu to resign as deputy mayor of Tallinn.
Politicians, including Kersti and Arvo Sarapuu, have an obligation to endure criticism, and there is nothing I can do if their office and actions affect their business partners and loved ones. Finally, and firstly, the entire party has been punished in criminal procedure and is facing new charges as we speak – and I would like to apologize in advance if I recall the number of criminal members of the party incorrectly.
A caption of the big picture
The texts presented as evidence against me do not include accusations of criminal conduct. They are replies to journalists' questions in the name of three factions concerning the vote of no confidence, given in the Riigikogu building. Attacking me because of these replies therefore constitutes attacking general freedom of speech and politics. Threats against a pesky critic are hoped to function as a warning to the opposition and rule out debate as such. Luckily, Jaanus Karilaid (Center) has admitted on the public broadcaster's air, and off it, that the Center Party wants to smear my name to get rid of a bothersome opponent. It seems that the whole gang sees litigation as a constant of politics in which political opponents are always to blame.
The coach business or the Sarapuus are but random cutouts of the big picture to make the public forget and to paint a picture of universal dirtiness among politicians. Kadri Simson had the chance to set the record straight, if indeed there existed a truth that would be more sparing of herself, her party, its other members and their families' honor and dignity. No such truth was available. What we heard instead was ridicule of those asking questions, as well as outright lies. Because the Riigikogu did not get answers to other points, the debate indirectly confirmed doubts and allegations, including against the Sarapuus.
Parliamentary debate is not a dispute in law, nor is the parliament an investigative organ that collects evidence. It interprets the latter and provides value judgments. If it cannot get exhausting answers to its questions, it is forced to conclude, based on existing evidence, that a fellow centrist's coach business is preferred over the interests of passengers, new trains are not procured for the same reason, and that instead the money will be used to build an airport in the minister's electoral territory the cost-benefit analysis for which is replaced by interests. Manipulation of agricultural support therefore serves close interests.
And the minister said once more that a state company's railcar business is a legally sound way of bypassing sanctions against Russia, as opposed to a choice based on morals, security, or business risk. It reminds me of Jüri Ratas, who always comments on the question and the one who asked it to steer clear of the answer, but does it in a more civilized way.
This is the first time I refer to such politics and explanations as corruption, while mine is a moral judgment, not a criminal one. For me, corruption is depredation of decency. Luckily, Estonia is based on the rule of law.