Reinsalu's statement releases storm of indignation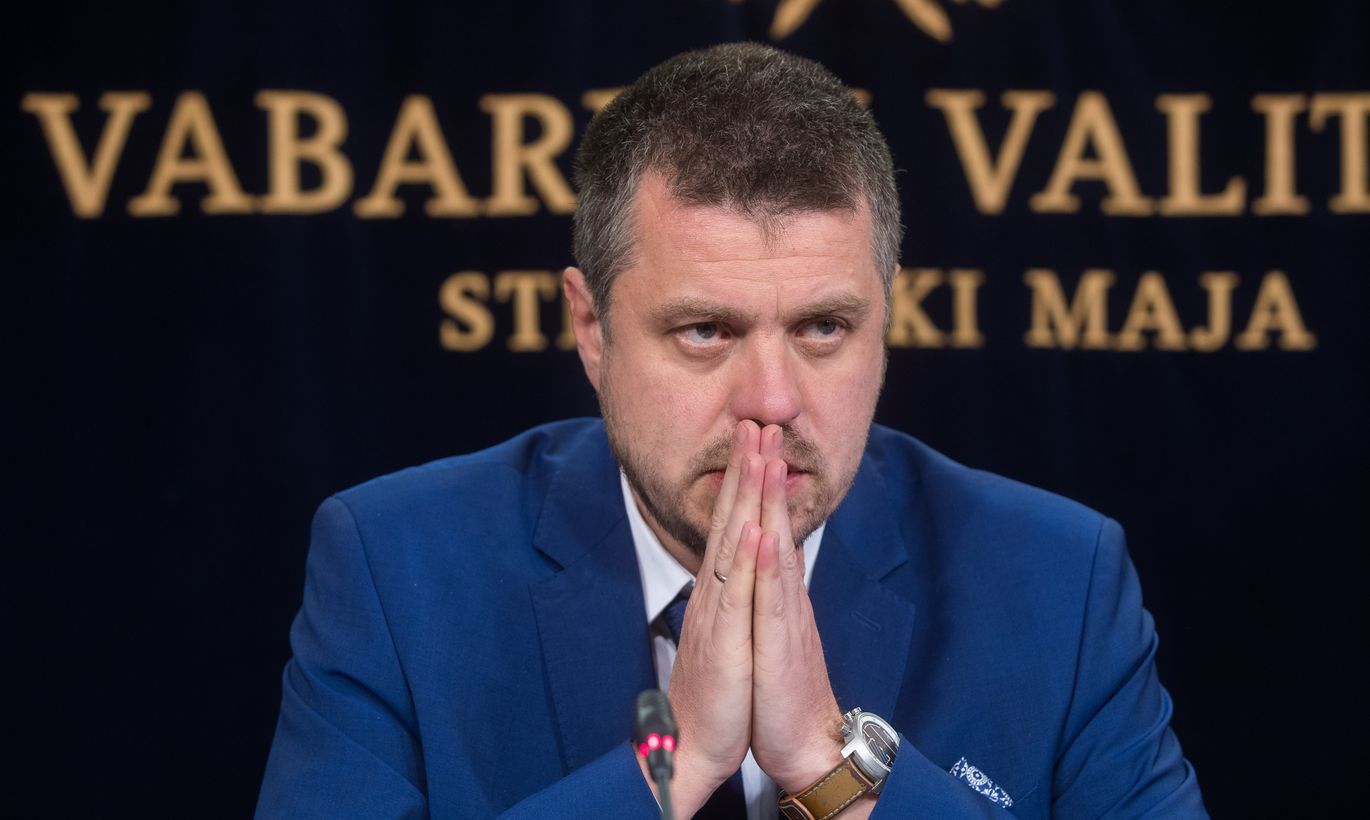 Minister of Justice Urmas Reinsalu's (IRL) recent choice of words led to a situation where his resignation was demanded by not only members of the opposition, but also the coalition. The scandalous statement also drew flak away from the president's decision.
An address bearing 104 signatures was published in the press yesterday morning that criticizes the decision to involve director Tiit Ojasoo in the cultural program of Estonia's 100th anniversary of the republic. The renowned director resigned as head of the NO99 theater a year and a half ago after an act of physical violence he committed against a female coworker came to light.
The Office of the President, that is coordinating the program, released a statement in which it said NO99 was invited to produce the cultural program based on its social role and impact. "We have thoroughly discussed this matter, and we believe even serious mistakes can be followed by a new beginning if people admit wrongdoing and learn from it," the president's office chief Tiit Riisalo noted.
President Kersti Kaljulaid later said that the decision to offer the job to Ojasoo and NO99 does not come as an endorsement of violence, but talks about the possibility of public forgiveness.
Minister Reinsalu finished his opinion piece on the matter and sent it to the press even before 9 a.m. In his article, Reinsalu refers to the undersigned as "darlings" and the letter itself as "the vengeance of hens".
The minister also wrote: "I do not know Ojasoo. I'm sure he is a less than stellar person. I condemned violence against women back when I expressed my opinion regarding his conciliation process; however, in light of this new letter, I downright regret making that statement."
The minister's statement caused an avalanche of criticism from several leading members of the Reform Party, but also from coalition partners.
"My dear Urmas Reinsalu! I'm forced to find that you have once again lost your focus and are running around headless," wrote head of IRL's Tartu area Peeter Laurson.
The minister's statement was also criticized by member of the board of the Center Party Raimond Kaljulaid who wrote that "there is no way Reinsalu can continue as a minister of this government".
By afternoon, the scandal had grown so big it warranted an intervention from Prime Minister Jüri Ratas (Center) from Strasbourg. The PM said Reinsalu assured him his aim had been to say punishments need to be followed by forgiveness.
"As concerns the justice minister's opinion article from today (yesterday – ed.), his choice of words was inappropriate. I suggested he apologize to everyone his unfortunate statement might have hurt," Ratas wrote from abroad.
Reinsalu sent out a press release just minutes after Ratas' Facebook post in which he said he does not take violence against women lightly. "I apologize for the phrasing of my statement if someone was hurt by it," he wrote.
The minister later told Postimees in an interview that the message of the opinion piece was misconstrued. Reinsalu claimed his aim had been to emphasize that every ill deed deserves a just resolution in society, a punishment, and that society must be able to show forgiveness after that.