Ship guards on their way home
5. December 2017, 7:23 PM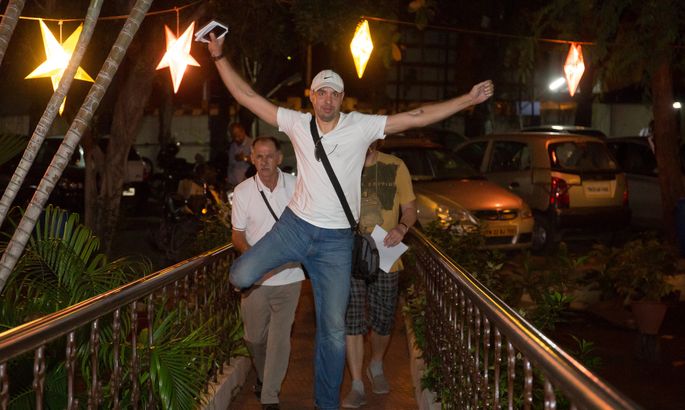 Estonian Prime Minister Juri Ratas said on Tuesday that the Estonian ship guards in India have finally obtained an exit permit, have embarked on their journey home and the extremely difficult situation for their loved ones is about to be solved.
Ratas thanked the Foreign Ministry and other Estonian agencies, who during more than four years worked to bring the ship guards back home. "Finally the joint efforts have born fruit and there is hope that the Estonian men will soon return to their families. There is nothing that we can say or do to give them back the years they have lost. I nevertheless hope that the men will be able to return to their daily life," the prime minister said in a press release.
"The Estonian ship guards received exit visas from the foreigners' agency of Tamil Nadu," Foreign Ministry spokespeople also told BNS after the prime minister's statement.
A high court in southern India on Monday acquitted 35 men, including 14 Estonians, of illegal possession of arms while they were on an anti-piracy boat in 2013. The six Britons, three Ukrainians, 14 Estonians and 12 Indians were given five-year jail terms by a lower court in India's Tamil Nadu state in January last year.
Authorities in Tamil Nadu on Oct. 18, 2013 arrested 35 crew and security personnel on board the anti-piracy vessel Seaman Guard Ohio. They were charged in December that year with illegal refueling, illegal handling of firearms and illegal entry into territorial waters.
After being handled in various court instances the case was returned by India's Supreme Court to the Tuticorin magistrate court, which on Jan. 11 last year sentenced the men to five years' imprisonment for entering India with weapons. At the end of January the ship guards decided to appeal the verdict and applied for bail. The bail application was rejected on Feb. 29 but the court decided to continue appeal hearings. The hearings regarding the appeal started in the Indian court only in October and the court finished the hearings for the Estonian ship guards' appeal on Nov. 30, 2016.