Police strip straw man of e-residency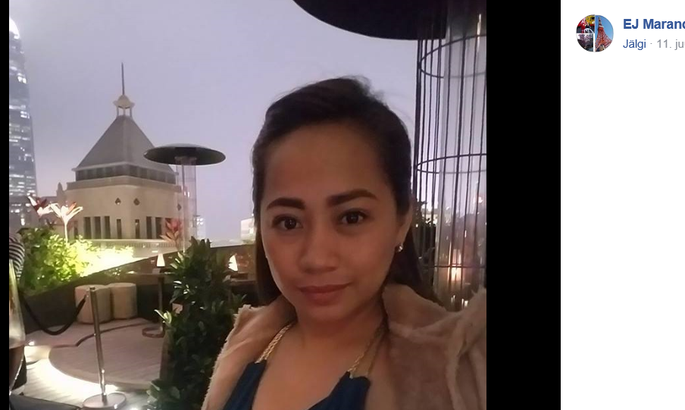 Materials published in Postimees have caused the Police and Border Guard Board (PPA) to leave a Filipino citizen whose status was used to liquidate hundreds of Estonian companies without Estonian e-residency. It is the first time authorities have stripped anyone of the status of a digital Estonian.
"An e-resident's card has been repealed," is all PPA Press Representative Olja Kivistik could officially say.
Information available to Postimees suggests Estonian e-residents no longer include Filipino citizen Jann Leigh Javellana Lope (born 1981). Postimees wrote last week that Lope is a board member of nearly 60 Estonian companies in financial difficulties and has previously been listed as the executive manager of fraudulent vouchers portal Crazydeal.
Landing Lope in management boards is the business of Alexander Vest, formerly known as Urmas Sääsk, who has been found guilty of fraud in Estonia in the past and spent a long time hiding out in the Philippines. Another Filipino Vest planted in the boards of problematic firms is called Erza Jane Maranda Gasoc.
Postimees' information suggests the PPA made the decision to repeal Lope's e-residency last week and has launched an investigation into the matter.
While this kind of misuse is certainly not to the liking of e-residency project managers, they said that 26,000 people are bound to include a few who do not want to abide by the law.
"One of the advantages and strengths of the e-residency program is its transparency that makes all transactions visible very quickly. The PPA is doing good work in selecting people who seek e-residency in good faith, but it is impossible to rule out violations in full. Estonia can repeal the cards of people who break the law and notify concerned parties," said the program's press representative Piret Reinson.
State supervision of use of the digital ID of e-residents is handled by the PPA, the internal security service, and the tax board.
"Relevant institutions are aware of the situation and have taken proportional measures," Reinson said regarding Filipino e-residents who have been taken advantage of.
Head of the economic crimes unit of the Central Criminal Police Janek Maasik said that such schemes are more often used in case of problematic businesses, including firms that are in debt, that have made management mistakes, and the books of which are in disarray.
"Transfer of shares and replacing of board members with straw men is largely aimed at complicating the efforts of creditors and obstructing all manner of official proceedings," Maasik said. "Creditors often choose not to press civil and criminal charges due to perceived hopelessness of successfully protecting their rights, especially in case of straw men from other countries."
Companies transferred to shadow managers are often characterized by passivity and soon deleted from the business register due to outstanding annual reports, which is exactly what the former owners and board members of such companies are after.
Estonia's e-residency program will celebrate its third anniversary this year. Estonia has 27,000 e-residents from 143 countries who have created a total of 4,272 companies.