X-Road to join Estonia and Finland
20. November 2017, 7:44 PM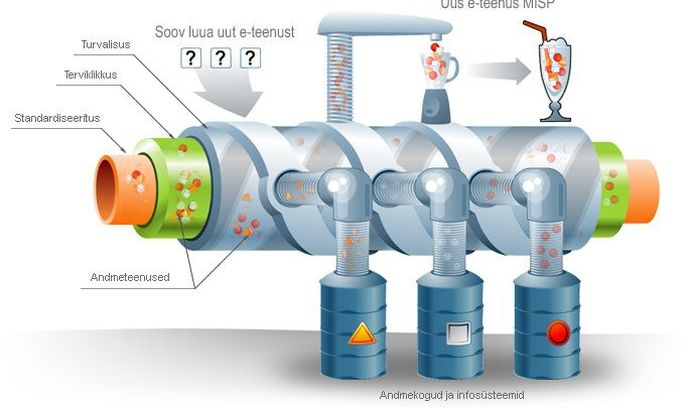 The Finnish and Estonian tax boards will use the X-Road exchange of data layer to join their information systems, making it possible for citizens of both countries to request certificates in both agencies.
"We started our data exchange project with Finland using the X-Road earlier this year. It has remained in the preparation phase so far as the Finnish tax board needs to update its databases before we can move on with exchange of data cooperation," said Piia Viks-Bisnol, service chief of the Estonian Tax and Customs Board's information department.
Among the first services to be offered is exchange of data that would make it possible for Estonian citizens living or working in Finland to avoid having to come to Estonia to apply for documentation required by the Finnish tax board. Instead, Finnish tax officers could simply obtain the information using the X-Road.
Viks-Bisnol said the X-Road can be used to share data with companies than can in turn use it to offer various services – for example background information on businesses.
The two tax boards will also exchange information when investigating cross-border tax violations.
"Data exchange will happen on the same legal basis and in the same situations as presently. The difference is that today we use email and regular mail to exchange information, while we plan to replace them with the X-Road in the future," Viks-Bisnol said.
Estonia and Finland created NGO Nordic Institute for Interoperability Solutions for developing the X-Road data exchange layer in June. Its sole employee and director is marketing specialist, former Pipfrog board member Ville Veikko Matias Sirviö. Estonia's 2017 state budget has €1,157,625 for the NGO.
The principal activity of the institute is development of the X-Road joint e-services platform. This Estonian creation has been partially operational in Finland since 2015.