Discount icon on eve of elections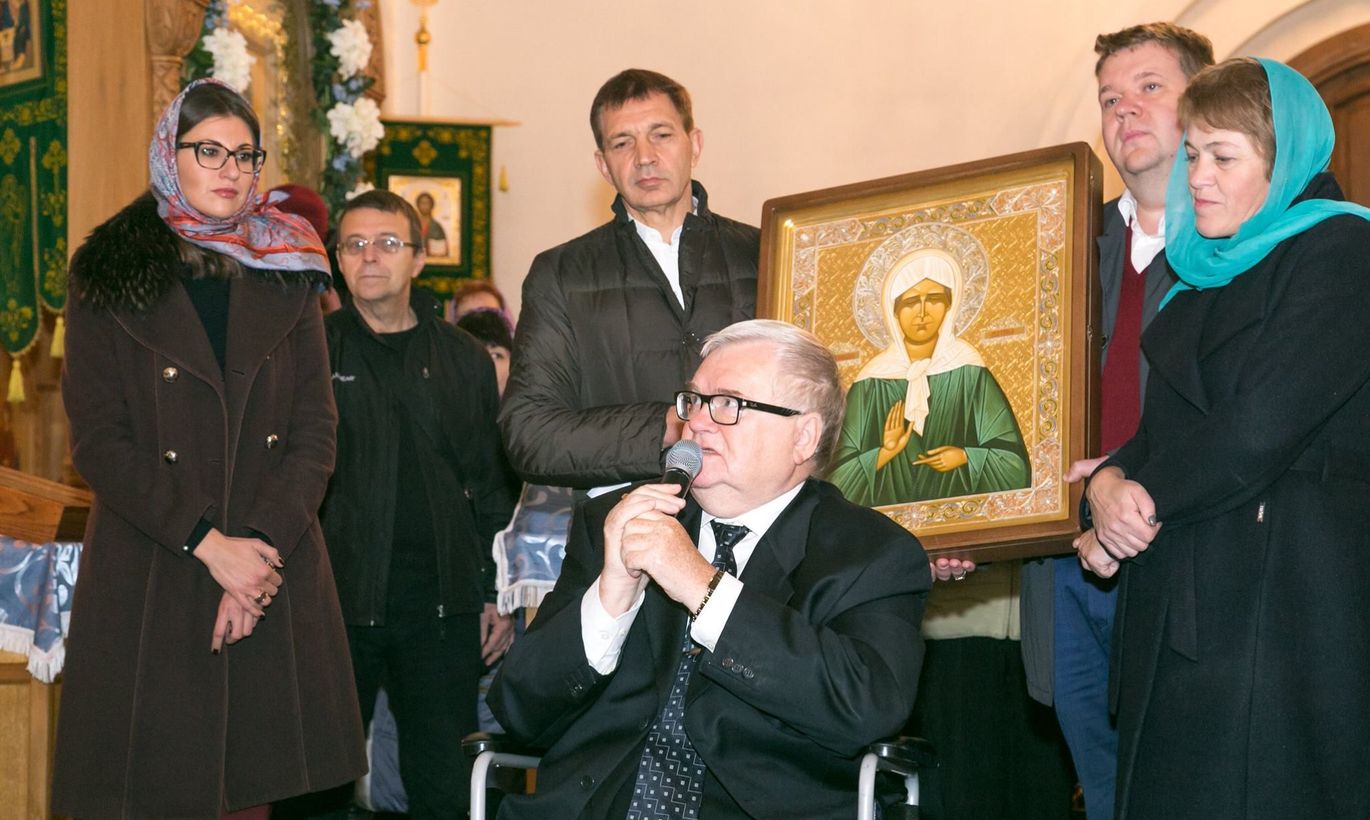 The icon Edgar Savisaar and Urmas Sõõrumaa presented to the Church of the "Quick to Hearken" Icon of the Mother of God in Lasnamäe as part of the politicians' Tallinn local elections campaign turns out to have been purchased from the gift shop of a Moscow convent.
"On today's Intercession of the Theotokos, Urmas Sõõrumaa and I have presented the "Quick to Hearken" Icon of the Mother of God to the Lasnamäe church," Savisaar wrote on his Facebook page on October 14, just one day before local elections. "The icon was brought especially for the occasion this week from the Pokrovsky Convent in Moscow, where it used to lie on saintly remains."
When presenting the icon, allegedly in a silver frame encrusted with pearls, Savisaar said it is a present by two individuals to the church. Savisaar was the forerunner of the election coalition Savisaar's Union and Active Tallinn in Lasnamäe borough, while Sõõrumaa ran in the City Center borough.
Postimees turned to the Pokrovsky Convent to learn how the icon ended up with Savisaar and Sõõrumaa: whether the convent presented it to them as a gift, as could be guessed from Savisaar's utterance, or whether they simply allowed the icon to be used for a time as is sometimes customary in the Orthodox world.
"The icon in question was purchased privately from the convent's gift shop," a representative of the convent replied. "No official surrender of a holy icon took place."
The Pokrovsky Convent, near the famous Taganka Theater, is held to be one of the most popular cloisters in Moscow that sees thousands of daily visitors, and tens of thousands during church holidays.
The nearly 400-year-old convent is popular because it holds the remains of greatly revered Russian Orthodox healer Matrona Dmitrieva Nikonova (1881-1952), the Blessed Eldress of Moscow. Hers are the remains Savisaar and Sõõrumaa's icon allegedly rested on. The convent refused to comment on whether the icon did cover the remains.