Police: man brandishing knife stopped in self-defense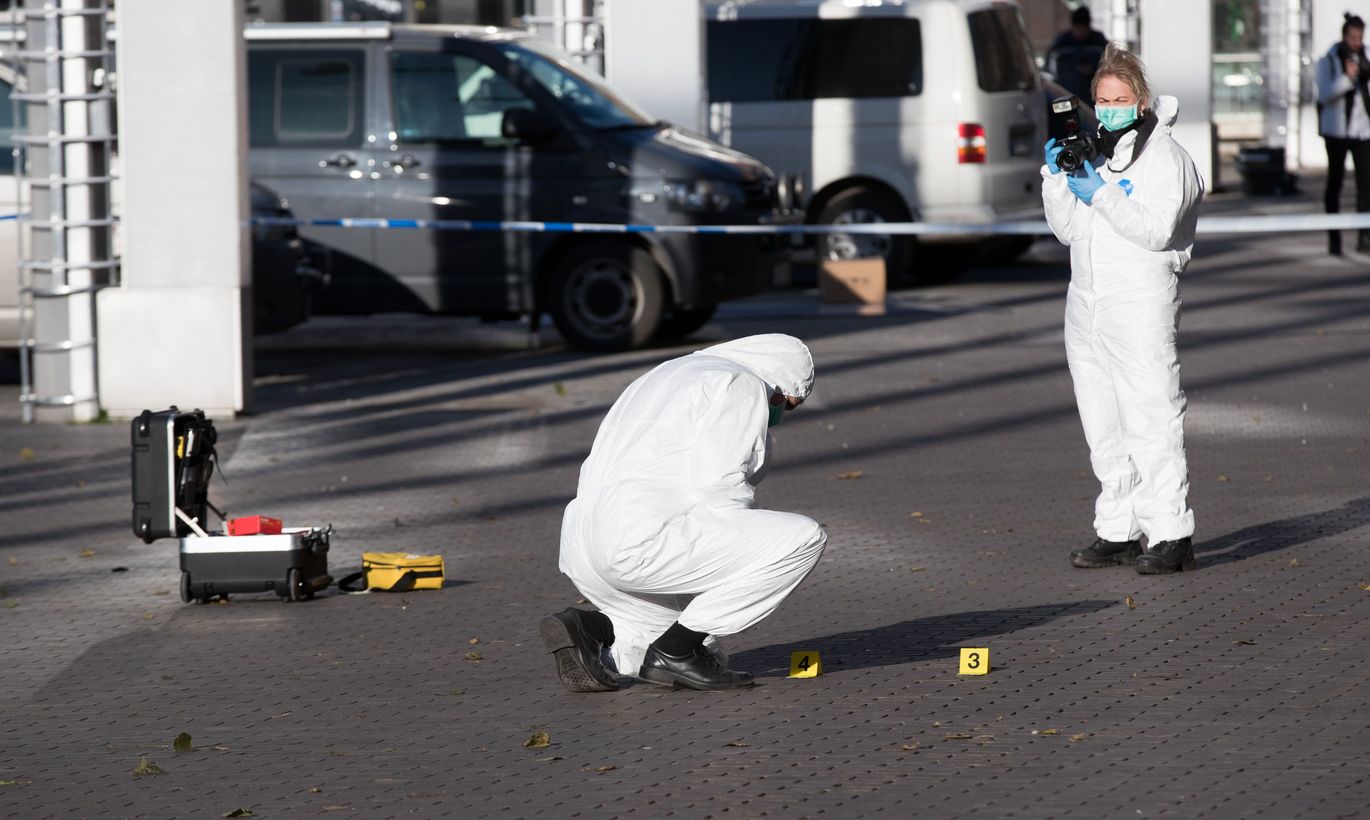 The Estonian public was taken aback by a shooting in the Freedom Square a week ago, when a police officer was forced to use lethal force against a man running toward officers brandishing two knives. The police's internal affairs department looked into criminal proceedings but did not launch a separate investigation as the incident was qualified as self-defense. The officer who took the shot remains on duty.
«Medical examiners have concluded that the deceased was killed by injuries sustained as a result of being shot, while the prosecution does not believe it proper to disclose the detailed nature of these injuries,» said the prosecution«s press representative Kaarel Kallas. A single gunshot wound was found during the autopsy.
The prosecution did not reveal whether the man had used alcohol or narcotic substances before the incident. We have published initial information; however, the investigation is ongoing, and we need time. We will publish general information once the investigation has been concluded,» said Kristina Kostina, press representative for the prosecution.
The Northern Prefecture launched criminal proceedings regarding the deceased man based on attempted murder. The aim of the investigation was to ascertain the assailant's background and carry out investigative actions in his home. The man's social media posts suggested he might try to harm his family. Luckily, this did not happen.
The man wrote on his Facebook wall on the night before the attack: «Me and my family dead. Please make it count.»
Jaanus Käärmann had, immediately before his death, published posts that gave reason to doubt his mental health. The posts suggest he was seeing conspiracy theories around him.
Käärmann made the news in April by organizing a happening in front of the Riigikogu building: he got undressed and allowed himself to be photographed. The IT expert who had a master»s degree left behind a partner and a child.