State will not compensate rural municipalities
7. November 2017, 2:30 PM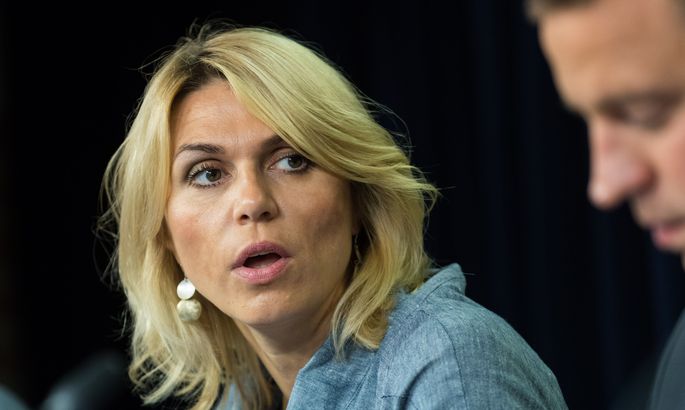 Minister of Entrepreneurship and Information Technology Urve Palo met with representatives of local governments whose high-speed broadband projects the minister abandoned a month ago in the Riigikogu yesterday.
Leaders of county-level broadband projects, like Digimaa, Digitee, and Digisaar, had invested thousands of euros into preparations for last mile fiber optic cable projects before the minister changed her mind regarding financing. The question now is who will compensate local governments.
Palo said during the meeting that it is not easy to change initial plans, but that it's necessary sometimes. The minister said that both power transmission network company Elektrilevi and ISP Telia announced plans to invest heavily into the broadband network this fall. "We realized the local government model might not work. That is why we had to look at what we could do in the first place," Palo said.
Palo said that the initial plan was to allocate €20 million and cover three or four counties. Now, with the addition of private sector investments, the situation has changed, Palo explained. She said it would have required some €170 million to cover the whole of Estonia. However, in a situation where the private sector is willing to invest, the government can spend its €20 million concentrating on low density areas.
Should the state compensate local governments for expenses already made? "We asked for information regarding these expenses. We have received replies from Digimaa in Pärnu county, Digitee in Harju county and Digimaa in Rapla county, from Järva and Lääne counties," Palo said.
The minister said that because expenses by all three are tied to a single company that has billed them for marketing-related costs, the state cannot compensate them as these kinds of preliminary expenses do not qualify. She added that since the ministry has not received an overview of expenses made by local governments in Southern Estonia, it is possible they have more articles of expenditure that concern actual internet infrastructure.
Head of Elektrilevi Jaanus Tiisvend said the project was not born overnight but had been in the planning phase for some time. Tiisvend added, however, that the company has been concentrating on ongoing projects, like replacing electricity meters.
"We will be done with that in 12-18 months, leaving the company free to undertake other things. In addition to broadband, the company is also looking at lighting. We administer 40 percent of Estonian street lighting networks today," the transmission network's director said, pointing to Tallinn and Tartu. "Our interest is neutrality. Just as it is in power transmission – the network is neutral and caters to 20 vendors," Tiisvend said.
Representative of Telia, Toivo Praakel, said that the ISP has also been considering expanding the broadband network. "The cost depends on what is happening in the construction sector," he said. Praakel said that a public competition would be a more sensible solution than the previously considered local governments model. However, he also said the state should add to the €20 million for private companies to come along.
Head of the Union of Harju County Municipalities' Digimaa project, Olav Harjo, said a lot of work has been done over the past year to inform people whom last mile internet would reach. "We have collected a lot of applications to join the network, and not just over the internet," Harjo said. Hundreds of people have been involved in the work. "Initial network plans have been drawn up."
Harjo also said activities have been coordinated with rural municipalities on the major islands and in Southern Estonia.
"In truth, a lot of people are connected to these projects, and I'm sure it would not have gotten stuck behind competency," the Digimaa project lead said. Harjo said it would require approximately 11,000 kilometers of fiber optic cable to develop last mile solutions in five counties. He added that €20 million would not have sufficed for the whole country, and that the total required investment is €75-80 million. Harjo said the project team does not know what to say to 55,000 people in five counties who have applied for joining the broadband network.
"Yes. However, if we ask those 55,000 people, they don't care whether they'll have to pay twice. They care about access to last mile fiber optic cable. It doesn't matter to them if someone is dancing around a single window in a situation where the entire house has to be paid for," Palo said.
The minister emphasized that the sum will remain at €20 million. As concerns areas last mile cable will reach, the ministry plans to consult telecommunications companies, the Estonian Broadband Development Foundation, and local government associations. Palo also said that in terms of scale it is sensible to hold a procurement that can only have a single winner.