EKRE candidate mistakes anti-bullying game for gay propaganda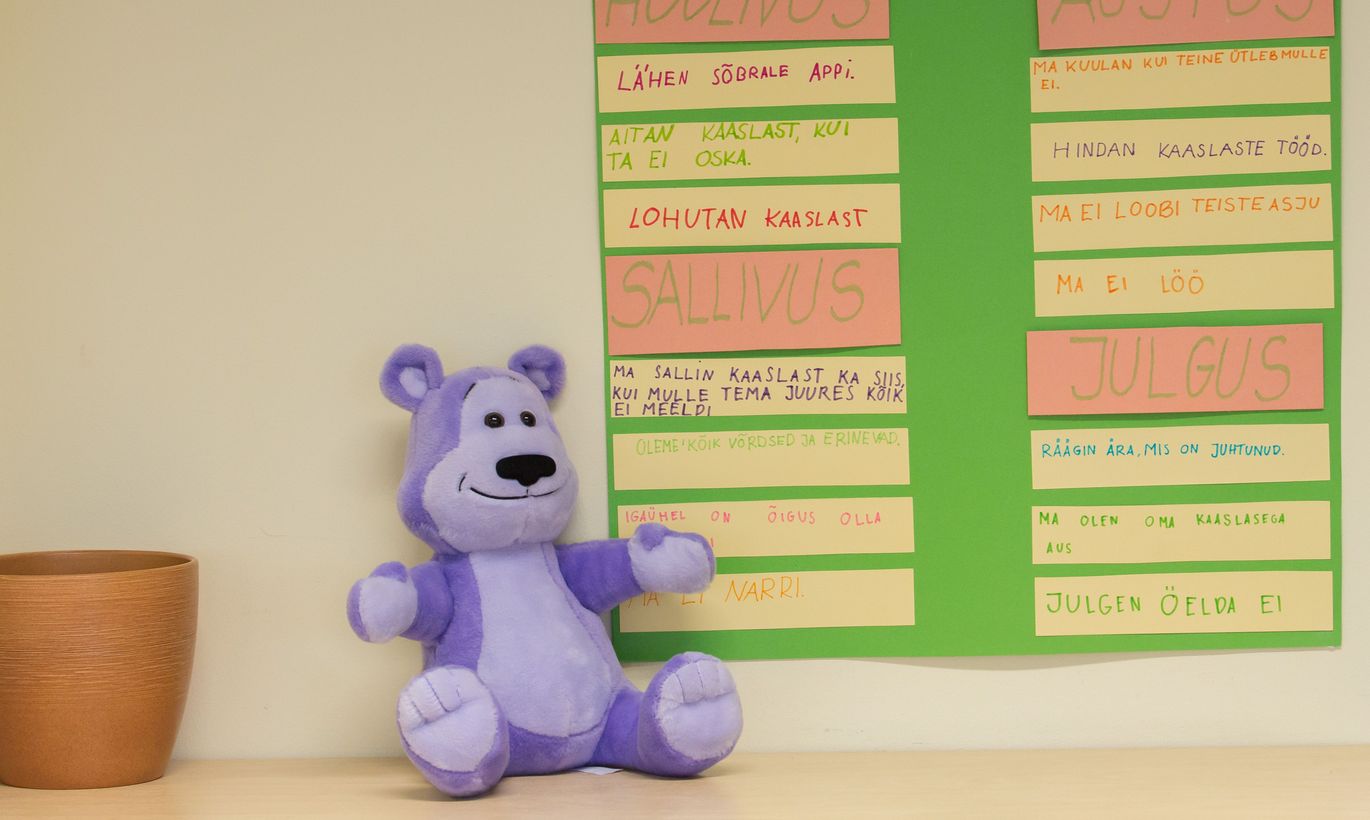 The forerunner for the Conservative People's Party (EKRE) in Mulgi rural municipality, Enn Sarv, gave purple teddy bears he had seen in Viljandi kindergartens as an example of gay, Multikulti, and gender neutrality propaganda spreading in nursery schools.
The party's election program in Mulgi, as in many other local governments, states it wants to ban gay, Multikulti, and gender neutrality propaganda in child care institutions. Asked what kind of propaganda the party is specifically afraid of and whether it is being pursued somewhere, Sarv said: "I have seen purple teddy bears in Viljandi kindergartens with my own eyes."
Having learned that the teddies are a symbol of an anti-bullying campaign, Sarv said that gender neutrality is spreading everywhere none the less.
"There are attempts to force it on people, but we will not stand for it," he said. "We want to say right now that if there is suspicion such letters are being sent to kindergartens or schools, we will stop it."
Viljandi and Järva county MP Jaak Madison, who is also EKRE's mayoral candidate for Viljandi, says in a lengthy elections interview to be published on Saturday that while not every toy should be
mistaken for a monster, it is better to be cautious than careless. Madison gave the example of a picture depicting a man with four wives from German elementary school materials and interpreted it as an attempt to make a certain cultural environment acceptable for children at an early age.
"We have said that we cannot have any kind of propaganda in educational institutions, just as we cannot tolerate election propaganda in schools irrespective of the principal's party affiliation," Madison said.