Plastic waste factory project dropped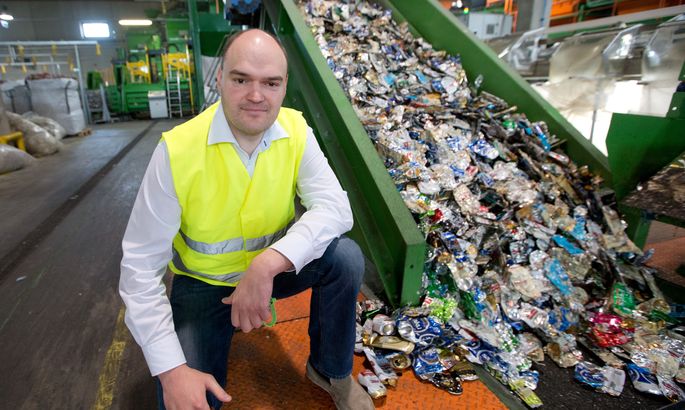 Even though the Environmental Investments Center (KIK) decided in July to support the construction of a plastic waste recycling plant in Estonia with a million euros, cross-border alcohol trade with Latvia has forced producer responsibility organization Eesti Pandipakend to drop plans for the factory.
"The decision to abandon the plan of building a PET recycling plant, turning plastic bottles into high-quality PET flakes, is due to pivotal changes in Estonia's economic policy," said CEO of Eesti Pandipakend Rauno Raal.
KIK decided to support the organization's project for a recycling plant that would grind plastic bottles into PET flakes that can be used to manufacture new packages for the food industry with €1.07 million in July. The total cost of the project was estimated at €3 million.
"Alcohol excise duties have been hiked abruptly on numerous occasions barring broader effects analysis and will be hiked further next year the result of which is explosive growth of border trade. This government-induced situation affects the Estonian economy by cutting the wings of local beverage producers, and more importantly by forcing organizations to drop projects that would have helped Estonia move closer to a sustainable recycling model," Raal said.
He said that the volume of packages to reach the market is falling along with the volume of packages collected for recycling, while tens of millions of packages that cannot be used in the Estonian recycling system and come with the risk of environmental pollution are pouring in from Latvia.
Due to a clear drop in the volume of recyclable packaging and a difficult financial situation, owners of Eesti Pandipakend – producers, importers, and retailers' organizations – have reviewed the long-planned plastic waste recycling project and found it too risky in the conditions of reduced availability of material and strict expenses policy. The factory and relevant high-profile jobs will not be created.
"Excise duty hikes that claim to promote public health have instead resulted in export of tax euros to Latvia, increased alcohol consumption, and now the tripping of Estonia's green tiger," Raal said.