Danske mediated bribes from Azerbaijan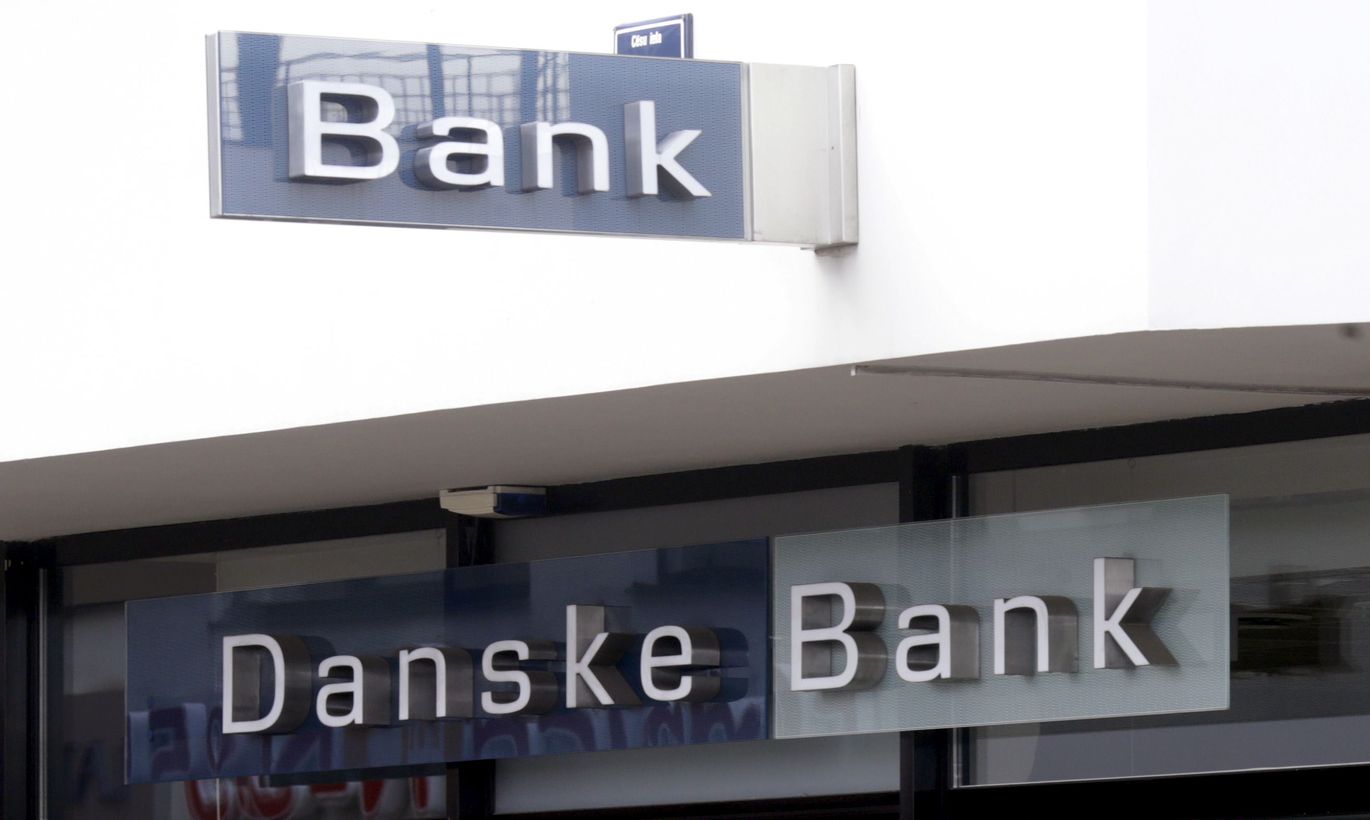 Accounts of the Estonian branch of Danske Bank made it possible to move millions of euros in bribes from Azerbaijan, an international investigative journalism project reveals.
Postimees wrote in spring how Estonian banks saw nearly $2.5 billion in transfers from Azerbaijani companies in 2012-2014. The investigation by Danish daily Berlingske Tidente, Äripäev, and several international publications revealed the sum was even greater at $2.9 billion.
The companies used to make the transfers from Estonia are familiar from Postimees' article: Metastar Invest LLP, LCM Alliance, Polux Management, and Hilux Services LP. All four are registered to the UK, and information concerning their owners disappears in tax havens in the Marshall Islands, Belize, and the British Virgin Islands. Representatives of companies who registered the accounts at Danske were Azerbaijanis from Baku, while they were not the firms' true beneficiaries.
The investigation by Äripäev and other publications, published as a joint article yesterday, reveals that the money reached at least two European politicians, journalists who wrote pro-regime articles, companies offering luxury goods, local Azerbaijani dignitaries, and simply firms with hidden owners through four Danske Estonia bank accounts during a two-and-a-half-year period.
Parties deny everything
The larger Laundromat scheme brought well-known German politician Eduard Lintner, who has spent the past decade lobbying for Azerbaijani dictator Ilham Aliyev's regime, €819,000 in 19 installments in 2012-2014.
Former businessman, current Director of the European Bank for Reconstruction and Development Kalin Mitrev's accounts in Bulgaria and Switzerland saw a total of €425,000.
In 2014, €2 million landed in the bank account of former CNN producer Eckart Sagel in the United Arab Emirates.
There are other beneficiaries. All have denied involvement.
"Documents convincingly show that a major European bank, more specifically its Estonian branch, had to have turned a blind eye to dubious transactions or been blind to miss them," the joint article by the publications reads.
Where did the money come from? German publication Tagesspiegel published an article in late March. It suggests that bank accounts of Hilux Services LP in Estonia received nearly €1 billion from Azerbaijani company Baktelekom MMC from late 2013 to late 2014.
Postimees also wrote about Italian MP Luca Volonte as one beneficiary, currently on trial for corruption offenses, in April.
The Milan prosecution claims Volonte received a total of €2.39 million in bribes from Azerbaijan through Estonia in exchange for lobbying in the Parliamentary Assembly of the Council of Europe (PACE) that concentrates on human rights.
Volonte is more specifically accused of convincing the European People's Party, of which he was the chairman at the time, to vote down a human rights report that offered a peek into the situation of political prisoners in Azerbaijan. It was the Azerbaijani interest to keep the report under wraps lest it endanger the construction of an 878-kilometer gas pipeline called the Trans Adriatic Pipeline (TAP) from the Caspian Sea to Europe. The report was not approved and construction of the pipeline could commence three months later.
Charges suggest the money moved into the accounts of the Novae Terrae foundation that had ties to Volonte in four installments for a total of €2.17 million. All came from bank accounts registered to the Estonian branch of Danske Bank.
The influx of money from Azerbaijan to Estonia grew explosively in 2012-2014. If in the late 2000s, non-residents received a few dozen million euros from Azerbaijan, the sum jumped to nearly $800 million in 2012 (€746 million) and to close to $1.7 billion (€1.6 billion) in 2013. It is a noteworthy fact that most of the money landed largely in the accounts of non-residents in dollars.
Because the Estonian central bank does not keep track of countries of origin of remitters of transfers into Estonia since 2013, formation of the sum by companies becomes impossible after that.
Tracks carefully covered
Head of the Estonian Money Laundering Information Bureau (RAB) Madis Reimand told Postimees yesterday that the authorities discovered suspicious cash flow from Azerbaijan to Estonian banks – primarily Danske – already in 2013. Piecing together the puzzle, the bureau learned it would be impossible to uncover the source of the money.
"We tried to ascertain potential criminal origin of the money in cooperation with the country it was coming from; however, we did not manage to collect necessary information." Reimand said.
This in turn meant that RAB could not stop transfers to the accounts in Danske's Estonian branch four years ago nor launch a criminal investigation in Estonia.
The bureau did not remain idle, however. In cooperation with the money laundering bureaus of partners, the agency started looking into where the money was going from Estonia. "Some of the money moved through Estonia has been used to promote Azerbaijan's interests, including by criminal means as reflected by the trial in Italy," Reimand said, pointing to Volonte.
The investigation also revealed that money from Azerbaijan only made up one part of the larger Laundromat scheme uncovered in international cooperation of journalists this spring.
"There are overlapping bank accounts in both cases. Some accounts used to move money in the Russia-Moldova money laundering case were also used in the Azerbaijani case," Reimand said.
Control action against Danske Estonia
Member of the Board of the Estonian Financial Supervision Authority Andre Nõmm said that he cannot reveal details of the agency's investigation into Danske's involvement in terms of the four Azerbaijani accounts. Danske received a control action in spring that led to a decision by the bank to stop servicing non-residents in its Estonian branch.
Dubious transactions at Danske are having a broader effect on Estonian banking. German banking giant Deutsche Bank announced in April it will stop offering banks in Estonia and Latvia correspondent services and intermediation of dollar payments. In truth, Deutsche Bank stopped offering said services to several banks in Estonia and Latvia that serviced non-resident clients already last year. April brought the hammer down on everyone.