Center to make exception for Savisaar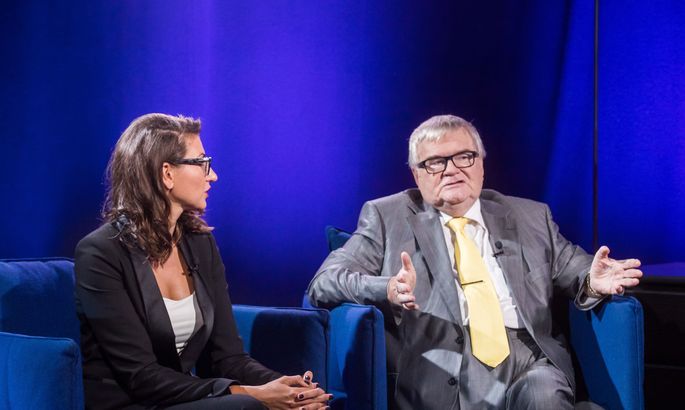 The council of the Center Party approved a statement yesterday, according to which members running against the party this fall cannot continue as such.
"The position of the council of the Center Party and our proposal to regions and the board is that people who have decided to run in election against the party cannot continue as members for the party to be able to move on, fulfil its program, and keep the trust of voters and members. The party will have to make the tough but fair decision to evict them," the council's statement reads.
The statement goes on to say that even though Edgar Savisaar has always been resolute in his criticism of election coalitions and members running against the party, Center will honor his services in building up the party and Estonia as a founding member, and that his continued membership is understandable.
Former member of the Three Sisters camp (Olga Ivanova, Oudekki Loone, Yana Toom - ed.) Yana Toom said the decision was made with a heavy heart.
"Back when I considered joining another list, I got the feeling that I need to decide where I belong. While Kadri Simson's past expression, according to which she is "not running against, but next to Savisaar", is undoubtedly clever wordplay, everyone realizes what it means," Toom said.
"If they come up to our tents, telling people they are also from the Center Party, urging people to vote for them for promises of a coalition later on, it just isn't true. The voter needs to have a clear picture of who is who," Toom found.
Commenting on the council's decision to retain Savisaar's membership, Toom said no party evicts its founding members. Chairman of the Center Party Jüri Ratas said he accepts the council's decision.
"These people have basically placed themselves outside of the party. Clarity is needed - one is either running in Center's list, or against it," Ratas said.
One of the heads of Savisaar's Coalition and Active Tallinn, Olga Ivanova, said the council did not dare take steps against Savisaar.
"It is noteworthy that they did not have the courage to take such forceful steps against Edgar Savisaar," Ivanova told BNS, and added that evicting Savisaar would have called for an explanation to Russian voters of why the party evicted its creator.
"Time will tell. Kicking me out spells trouble as I believe a lot of people were prepared to protect me in case I got evicted from the faction."
"This decision does not only concern me," Ivanova added. "The fact they pointed out my name doesn't mean this will not concern dozens of people running in Savisaar's election coalition."
Ivanova said matters will become clearer after this evening's board meeting.