KGB man in Savisaar-Mõis election coalition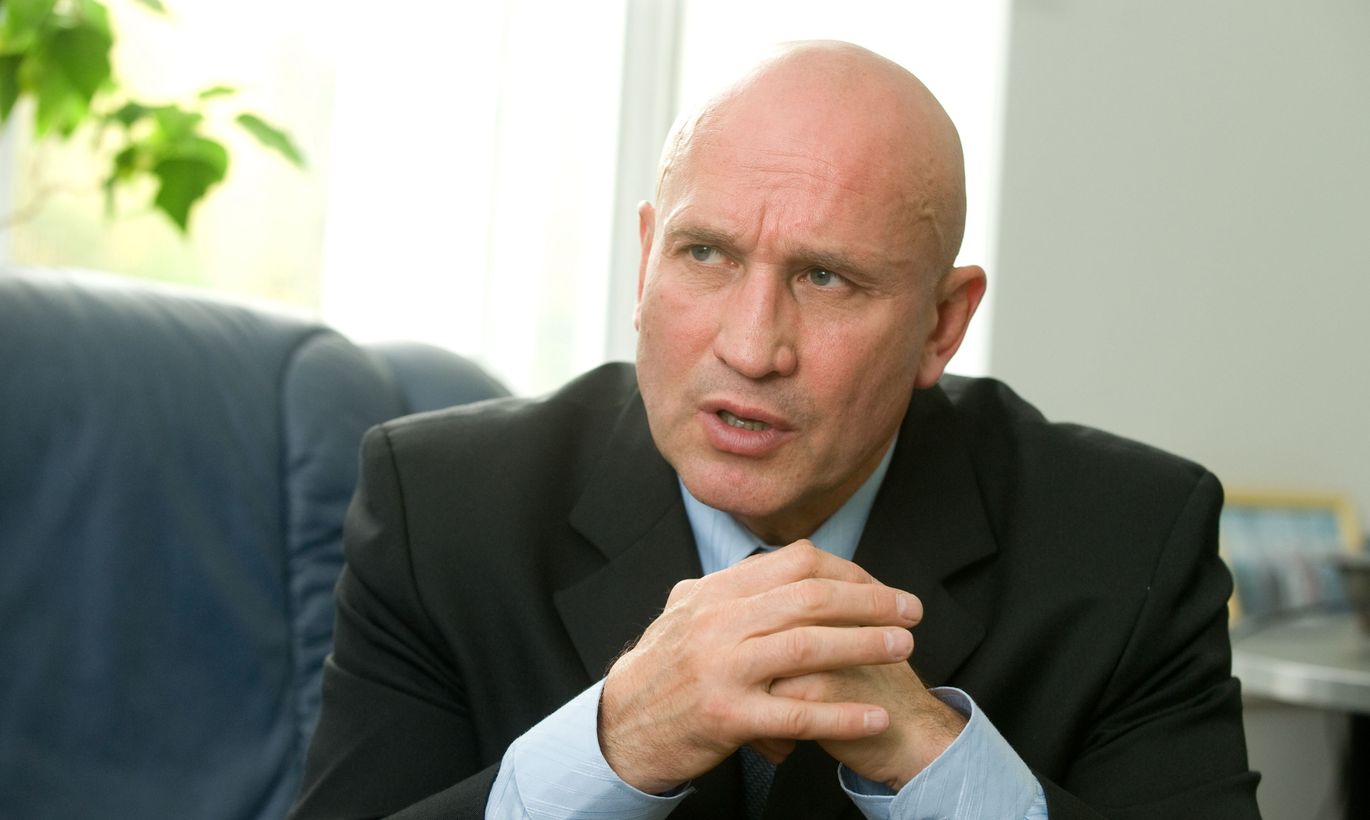 The October local elections list of Savisaar's Election Coalition and Active Tallinn includes former Soviet security officer Valeri Konovalov.
The businessman's name is on the security police's list of persons who have worked for Soviet intelligence or counterintelligence published in the State Gazette in 2004. The security service published the names of persons who have worked for the KGB or cooperated with the agency, and who broke the law when they failed to register themselves before spring of 1996.
Konovalov's background is colorful even without the KGB. He was part of a memorable "venture" of businessman Meelis Lao when he took security guards dressed in black to the still closed McDonald's restaurant on Viru street to kick out all the employees early one morning in September of 2004.
Konovalov, now running for Tallinn city council, was one of Lao's companions in the real estate ownership dispute. "We went together because Meelis Lao - I've known him for 25 years - approached us," Konovalov told Õhtuleht at the time.
In 2008, Postimees wrote about an uncharacteristic move by Konovalov after the Bronze Nights events in 2007. The man, who had spent years serving the KGB, fired his employees who had taken part in the looting in the heart of the capital.
At the same time, Konovalov said he did not like how the monument was removed. "The government's decision to go about it in secret and under the cover of darkness foiled attempts at integration, turned neighbors and friends against each other, politicized economic, cultural, and sports topics, and sunk Estonia-Russia relations," he said.
Spokesperson for Savisaar's Election Coalition and Active Tallinn Jüri Mõis initially said that Konovalov's name doesn't ring a bell; however, his memory returned some time later. "But he is not on the council! It is up to the voter to decide whether he will get there," the businessman said.
Is Mõis not bothered by fellow candidates sporting such backgrounds?
"What would be the alternative? To follow strict criteria of breed like the Free Tallinn Citizen? And end up with a 4 percent rating?" Mõis said. "A broader selection is a better representation of the will of Tallinn's citizens. And, living in a city of KGB men, the choice is whether to leave or work with them."
Mõis said it would make more sense to talk about kindergartens, transport, and maintenance of communal roads. "The human factor should not be as serious. We are not running for the Riigikogu, and we should concentrate more on specific topics and content than personas," he said.
The list of the Jüri Mõis and Urmas Sõõrumaa side of the union has 33 people, while the two partners will have more than a hundred candidates between them.
The Reform Party's Tallinn mayoral candidate Kristen Michal said, when tipped by Postimees, that Center Party chairman Jüri Ratas and his predecessor Edgar Savisaar enjoy strong support among Russian-speaking non-citizens.
"Center's rating is held up by Ratas' close ally Yana Toom's openly pro-Putin utterances and promises of citizenship to people who do not speak the official language and do not know our constitution," he said. "Support from former security operatives of an occupying regime in Center's campaign coincides incredibly well with plans of taking state companies' money to Russia and talk of the philanthropy of communism. A party that has an agreement with United Russia running Estonian national defense constitutes a security threat."
Michal recalled how Savisaar has openly promised to support Ratas' government. "It is good the public knows who we are up against. Because, in the wise words of Vladimir Vladimirovich Putin: there are no ex-spies."