Successful family company to build plywood factory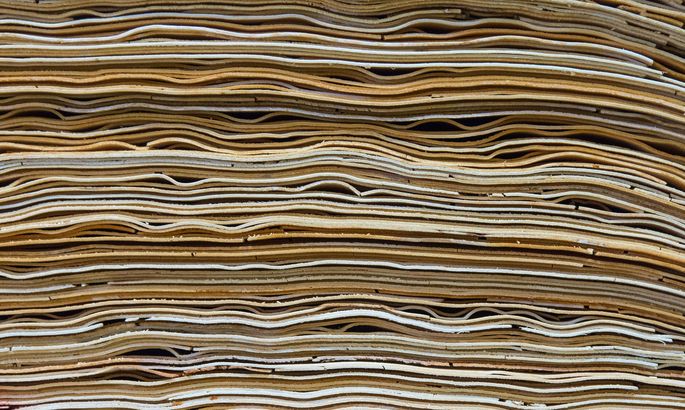 Timber group Lemeks founded a subsidiary called Estonian Plywood in July. Nearly 10 hectares of industrial land has been bought in Viruvere, near Jõgeva to begin production of birch veneer and plywood.
The volume of the investment is around €30 million. The company's output is estimated at around 25,000-30,000 cubic meters of veneer that will require 65,000-80,000 cubic meters of birch logs. At full capacity, the new plant will create 120-150 new jobs. The company will be managed by Randel Veerits.
One of the owners of Lemeks, Jüri Külvik, said he made the decision to build a plywood factory after years of planning. "This is not a case of favorable circumstances or change in conjuncture," he said. "Our main client will be the European Union's construction and engineering industry where plywood is used as formwork for concrete structures and base for load surfaces and containers."
The planned output of 30,000 cubic meters is the minimum viable volume for a factory to operate effectively, and the company will leave itself room to expand should the market facilitate it, Külvik said.
Parish glad for the jobs
Executive manager of the new company came in for the first time on Monday, the process of picking a designer is underway, with finding the main contractor scheduled as the next step. However, the company to supply the technology has not been chosen yet.
"The old Viruvere asphalt plant is a suitable location for a plywood factory as it is located in an area where there is not much competition for the birch we need," Külvik added. It is still cost-effective to haul birch to the factory from up to 100 kilometers away.
Jõgeva rural municipality hopes the new factory will bring back home people who have been forced to seek work abroad or have to commute to Tartu.
"A plywood factory is very welcome as it will help liven up economy in the municipality. The factory will be located away from densely populated areas and will not disturb a lot of people," said Rural Municipality Mayor Enn Kurg. "People in the Viruvere area have expressed their concern over increased traffic activity; however, no one has turned up with placards. I am sure a modern industrial company will not pose a threat to the environment either."
Experts say it is Lemeks' activity as a nationwide forestry and timber industry group that gives it the investment capacity it needs. The plan is to launch production in 2019.
As the supplier of both the raw material and the final product, the company can channel cash flow to its benefit also in situations of market price fluctuation.
Stiff competition
Growing demand for plywood is reflected in the fact major Finnish forestry group Metsä Wood is building a factory in Estonia. Metsä Wood Estonia AS bought a 104,000-square meter property on Pärnu's Kase street from Trigon Property Development for €850,000 on March 10. The company plans to construct a plywood factory that will employ 200 people. The total volume of the investment is €50 million.
The initial output of Estonian Plywood's factory will be a little more than half of what Metsä Wood's Pärnu factory will manage from next year. Unlike the Külvik family's full production cycle plant, the Finnish factory will be a final product shop where birch veneer cut in Finland will be glued and finished into plywood boards.
Executive manager of Metsä Wood Esa Kaikkonen has previously said the factory is on schedule to launch in late 2018.
Kaarel Tali, who has spent a long time working for the group's Metsä Sviri sawmill in Russia, was picked to run the Finnish company's Pärnu plant in August.
Tali will be in charge of the Estonian factory and implementation of Metsä Wood's strategy. Tali will also be in charge of the construction project and hiring workforce. The factory is scheduled to be completed in August of 2018.
The Estonian factory is part of the group's planned €100-million investment the second half of which will be a veneer peeling and drying plant in Äänekoski in Central Finland.