One must want citizenship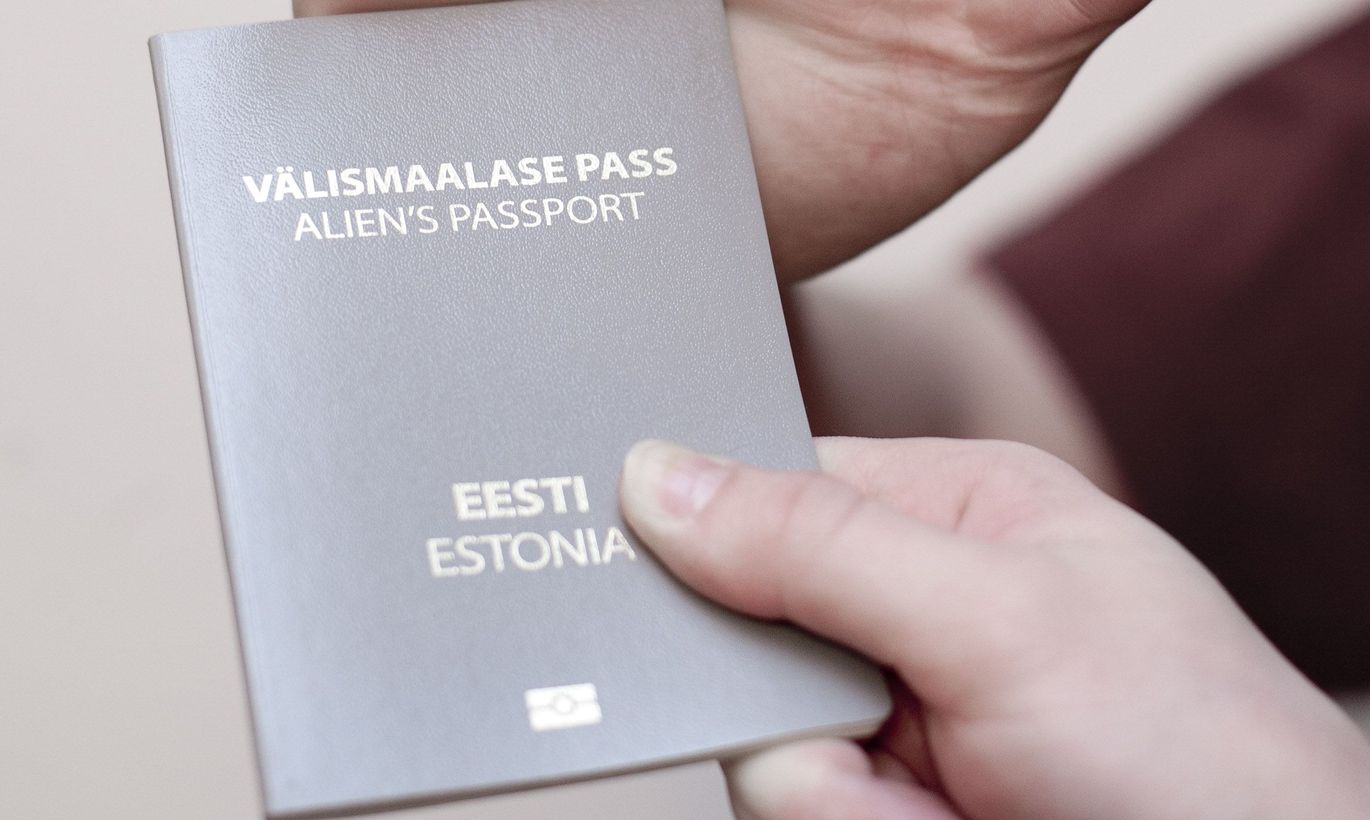 Economist and former politician Tiit Made proposed abolishing so-called gray passports and giving stateless persons a year to decide what country's citizenship they want at a meeting of the August 20th Club last Sunday. "In that time, people can either learn the language or opt for Russian citizenship […] or leave," Made told the Aktuaalne kaamera news program.
The citizenship debate last raised its head in January when PM Jüri Ratas said in an interview to Radio Svoboda that his party (Center) would make giving citizenship to everyone who has lived in Estonia for at least 25 years a part of its program for the 2019 Riigikogu elections. "The program of the Center Party included the principle of giving people who have been living in Estonia since at least 1991 the chance to apply for citizenship in simplified procedure also for the 2015 election," Ratas said yesterday.
"The so-called gray passport was supposed to be a temporary solution; however, it has remained an unsolved issue to this day," the PM said. Ratas believes the large number of stateless persons in Estonia is dividing Estonian society and standing in the way of equal opportunities for participation in state life. "This does not mean citizenship should just be handed out," Ratas said, but added that he believes it right to abolish the requirement of mandatory examinations for people who have been contributing to the Estonian society for decades and whose background does not keep them from applying for citizenship.
The Reform Party is not in favor of laxer requirements. "We maintain our position that one must speak Estonian and know its constitution as well as apply for citizenship in order to get it," said party chairman Hanno Pevkur. The time of gray passports is now, 26 years after the restoration of independence, definitely over, Pevkur said.
"Non-citizens who have not sought citizenship have done so knowingly," Pevkur said. He said that having a gray passport has become a convenience. Benefits, like visa-free travel in the EU and Russia, are welcomed while obligations, like military service, do not apply.
The Conservative People's Party (EKRE) has adopted an even sterner position. Chairman Mart Helme believes a deadline should be set for when gray passports lose their validity or a system introduced where the documents would not be reissued after expiry. "For example, so that people whose passports expire in January 2019 will not be given a new one and will be forced to decide whether they want Estonian, Russian, or some other country's citizenship," he explained.
The party also believes local government council elections should only be open to citizens. "We can see what is happening in Tallinn today," Helme said, and added that citizenship policy needs to be consistent. "Russian people value a stern state and are happy to play by the rules provided they know them."
People who decide in favor of Estonian citizenship should go through the standard application process. "The party does not support any kind of automatic distribution of citizenship," Helme said. When the gray passport is abolished, the state would be obligated to help those who want Estonian citizenship in every way, he added.
The social democrats also want to see gray passports consigned to history. Minister of Internal Affairs Andres Anvelt said Estonia needs all those people. "The final effort and the choice is up to people themselves; however, the state must ensure every opportunity for citizenship," Anvelt said.
Anvelt said that to end the reproduction of statelessness, the social democrats have given the children of stateless parents the chance to obtain citizenship automatically. "The interior ministry is currently working on the citizen's agreement status that would offer people necessary language classes on the state's dime," Anvelt said. The minister added that a strong bond with the state, loyalty, and integration into society form Estonia's strongest security guarantee.
Member of the Free Party Sergei Metlev described Made's idea as belonging in the realm of fantasy. "It could create a vacuum in which permanent residents of Estonia and the EU become non-humans for a period of time," Metlev said. He also speculated that forced to choose, the lion's share of Estonia's 80,000 stateless persons would opt for Russian citizenship. "Narva and other cities in Ida-Viru County would be made up predominantly of Russian citizens and provocations by the Kremlin would fall on more fertile soil," he added.
The politician said that the problem is first and foremost with families where one parent is stateless and the other has Russian citizenship. "Children of these families are not eligible for automatic Estonian citizenship, and gray passports or Russian citizenship are reproduced," he said.
Metlev said that all 10,000 children and youths born in Estonia after August 20, 1991 should be given citizenship based on applications post haste. "The hope that we can integrate them into Estonian society in terms of their values is real for young people," he said. Metlev claimed his idea has found support in the Free Party.
IRL's Tallinn mayoral candidate, MP Raivo Aeg, agreed in that the fewer stateless persons Estonia has, the better for the state but added that the abolition of gray passports would achieve nothing in those terms. "The gray passport is not a legal term – it signifies a foreigner's passport the state hands to people who lack Estonian citizenship as well as that of any other country. It is an international document, not some kind of Estonian peculiarity," he said. Latvia also uses foreigner's passports.
The fact that some former citizens of the Soviet Union were given foreigner's passports happened as a result of the collapse of the union and is a problem time will solve, Aeg said.