Refugees in family business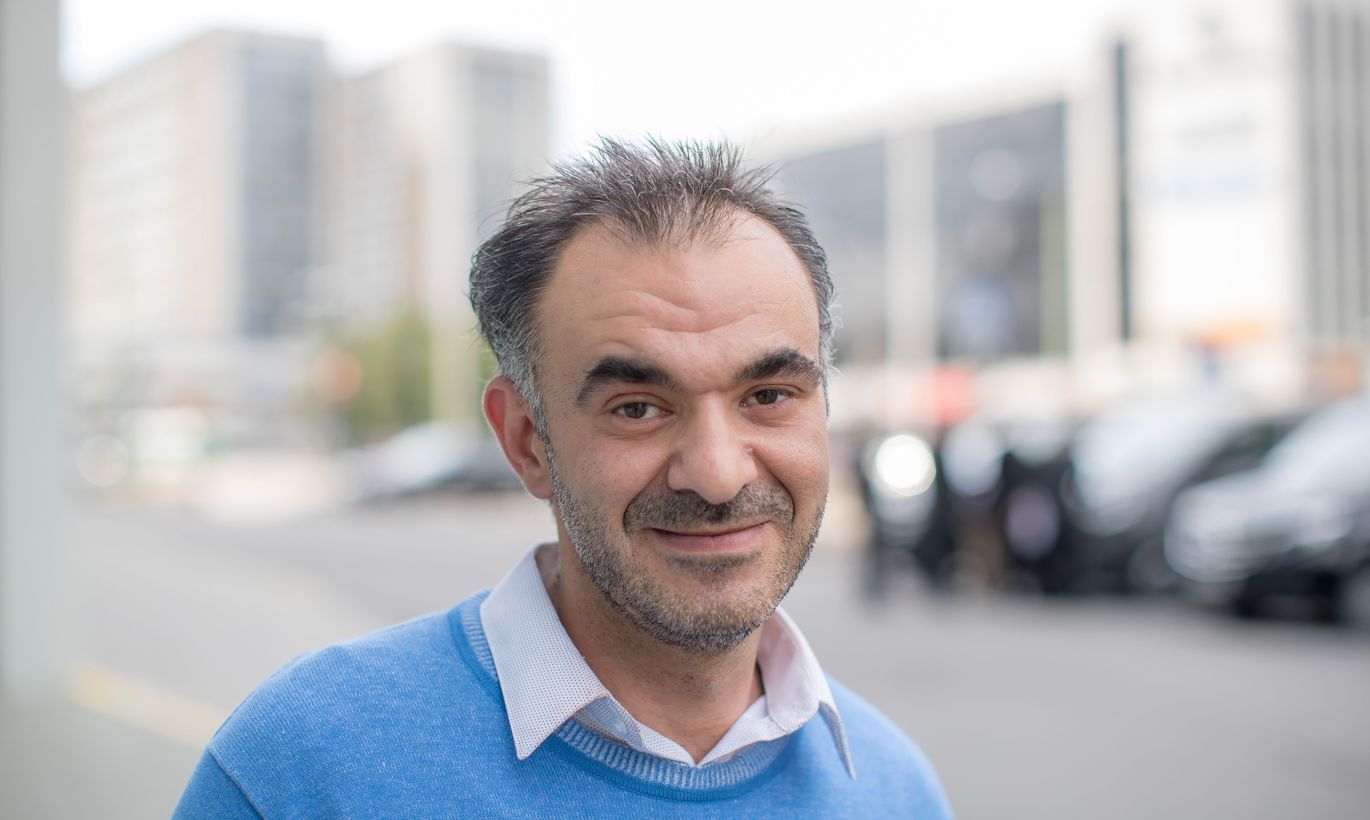 A Syrian family that has spent over a year living in Estonia is the first sent here as part of Europe's refugee plan to make it without the help of a support person. The Rihawi family has gone into the catering business.
Mustafa Rihawi from Damascus said he does not believe it is right to live on benefits, which is why he and his wife decided to try their hand at employing themselves. While Mustafa is learning Estonian, our conversation was in English for now.
In addition to the language, the family is catching up on local traditions. «My wife and child went to the song festival that they liked very much, especially the national dress. It is a very powerful tradition,» Mustafa said, and added that unfortunately he had to work that day.
Mustafa's son Omar graduated from first class this spring and already speaks a little Estonian. «My son's teacher is very supportive and has helped him make friends,» he said. Mustafa added that Omar has adjusted well.
The family discovered that the people here want to try something new and interesting when it moved to Estonia. Mustafa believes Tallinn did not offer this level of authenticity when it comes to Middle Eastern cuisine before. «A shop started selling our hummus; we tested it on people, and they liked it. It is hand-made and cannot be bought in any supermarket,» Mustafa said. He added that their falafel and kibbeh are also popular.
Some ingredients are so specific one has to go to great lengths to get them. «We have asked our friends in Sweden to send us some ingredients that cannot be obtained in Estonia,» he said. Mustafa believes, however, that with certain variations it is possible to cook Middle Eastern food everywhere.
«We are leading a normal life,» Mustafa said regarding life in Estonia. Reaching a safe country and starting a new life was not easy for the family. From Syria they escaped to Lebanon, from there to Turkey. From Turkey they took a boat to Greece. The family spent two months in Greece where it participated in an educational program for refugees.
As head of the family, Mustafa took the risk of coming to Europe. «The lives of my wife and child depended on me,» Mustafa, who still remembers the stormy sea and perilous crossing, said. «It was no pleasure cruise. I tied my son to myself with a length of rope for safety,» he described. He recalls how the boat's engine died in the middle of the sea. «We got lucky. I would not wish this experience on anyone,» he added.
Mustafa's relatives live all over the world. «My parents are in Egypt, they are doing well. One of my sisters lives in Lebanon, the other is still in Syria," Mustafa said. He keeps in contact with his relatives over the phone.
Mustafa Rihawi only has good things to say about Estonia. «Estonia is of course much more developed than Syria, especially as concerns education and technology. I like Tallinn very much; it is peaceful to live here,» he said.
He also finds it easy to make friends. «It is easy to connect with people in Tallinn, and I have not come across a lot of negative attitudes,» Mustafa said. He compared Estonia to Germany where refugees are not viewed as favorably.
When Mustafa tells people he is a Syrian refugee, at first they are startled. «Once they get to know me, their attitude changes. Fear is born out of not knowing,» he said.
Mustafa has good acquaintances both among Estonians and Russians, while there are those who are rude to him. «I met a person who said right away that they hate me. When I asked why, they said we only come to Europe for the money,» he said. In cases like these Mustafa usually explains what is happening in Syria and shows photographs. «Eventually we became friends, and they even invited me to their house,» the Syrian said.
Mustafa does not condemn these kinds of attitudes. «Everyone is free to pick their attitude; however, everyone also deserves a chance.» He admitted that there are a lot of refugees who just sit at home. «We found work right away - we try to set a good example.»
The family misses Damascus and the people they left behind the most. «My greatest dream is to return to my homeland one day. When I walked the streets of Damascus, people I knew said hello to me on every street corner,» Mustafa said. For now he is making plans for his life in Estonia and is hoping to open up a shop.
News from Syria cause distress: «I keep asking myself why it is happening and when will it end. I do not believe Bashar al-Assad's government will stand. Both sides need to sit down and solve the conflict in a civilized manner to put an end to the war.»
Mustafa believes that refugees who have reached Europe today may be of use in helping to build up their countries of origin in the future. «Yes, we come from third world countries, and we are not as educated or cultured. However, teach refugees, and perhaps we will have a new generation of people who can build a new civilization when they return to their homeland,» he said.
The decision to give up refugee support services is made by both sides, said head of NGO Pagulasabi Eero Janson. «While they no longer have an individual support person, they can always come to us with questions,» Janson said. He added that it is always possible to restore the service later. On average, refugees need the service for a year.