Reiljan trying to escape jail sentence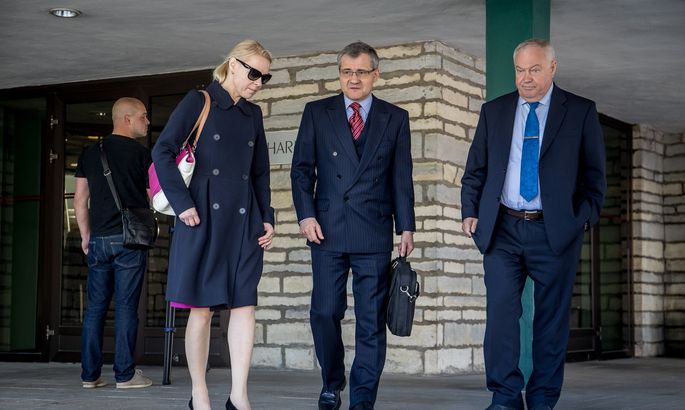 While there is a summer break in the trial of former Center Party chairman and suspended mayor of Tallinn Edgar Savisaar, the accused parties are holding negotiations with the prosecutor's office to reach possible compromises, something which is necessary for former top politician Villu Reiljan, who is currently carrying a probationary sentence for accepting bribes but might have to face a real jail sentence.
Villu Reiljan, former environment minister and chairman of the People's Union of Estonia is supposedly the only one involved in Savisaar's trial who, if found guilty, would face actual jail time. The current businessman is at present carrying a conditional sentence with probation for accepting bribes. According to the accusation, Reiljan committed a new crime during the probation, which means that if the court finds him guilty this time as well, he will face a real jail sentence.
According to court files, Reiljan carried out intermediary activities when he attempted to retrospectively legalize the construction of a residence on Sihi Street in the Nomme district of Tallinn, owned by the daughter of Reiljan's then employer, Estonian businessman Vello Kunman. Reiljan is accused of mediating bribery.
Before the start of Savisaar's court sittings, the daily Postimees reported that Reiljan may aim to reach a compromise with the Office of the Prosecutor General in order to escape jail. The compromise procedure would mean that Reiljan would only have to pay a fine and he could hope that he would not be forced to actually carry out his conditional sentence.
If the prosecutor's office agrees to this, the court will have to confirm it. The compromise would mean that Reiljan would plead guilty.