No one is using too much poison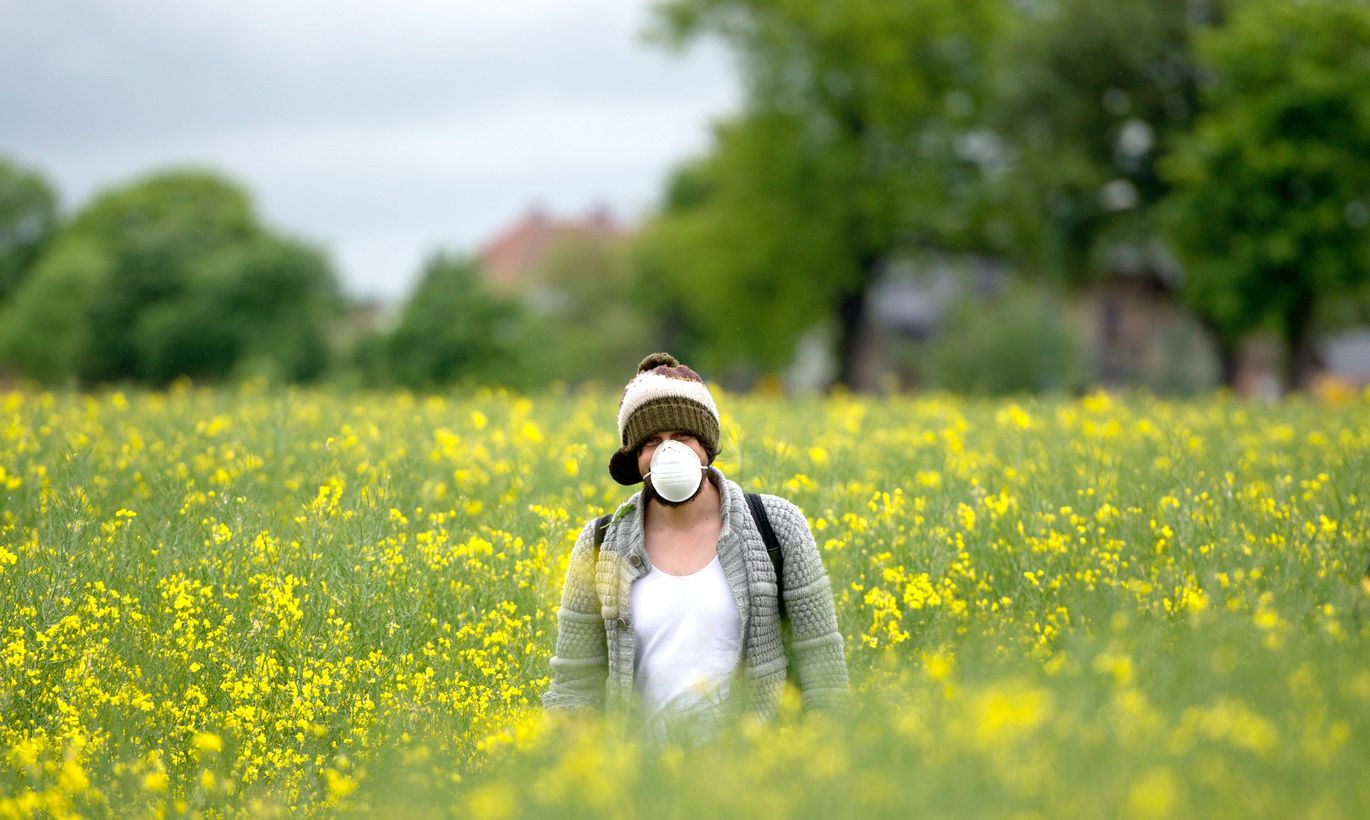 Although the use of plant protection chemicals in Estonia's fields has increased by a fifth within five years, according to figures, the farmers assure that no one is going to use more toxic chemicals on their fields voluntarily, since the chemicals already amount to a large share of their budget. Yet the use of poisons is inevitable in the current economic circumstances and weather conditions.
"Agricultural producers can be divided in two groups: regular producers, who have been using chemicals for 50 years or more, and others, who use no chemicals at all," says Üllar Kaaver, who has been growing grain in Tartu county for years and has been attempting to keep his use of chemicals stable.
"Maybe the use of chemicals has slightly increased, but mainly due to the weather, which make greater contribution necessary. Last year, for example, there was almost no hope for harvest, stating with the spring drought. This year has seen some rain and that leaves hope for harvest," Kaaver says.
Yet the use of poisons all over Estonia is showing a growing trend. While the amount of plant protection chemicals all over the country in 2011 amounted to 804 tons, it had increased to nearly 964 tons by 2015. "The use of chemicals in Estonia has went up simply because the area has increased," the grain grower from Tartu county speculates. He adds that the recent milk crisis also had its effect as a number of pastures were sown with grain.
Tartu county, together with the counties of West Viru, Viljandi, Järva and Jõgeva belongs to the five counties where the use of plant protection chemicals is more extensive than in the rest of the country, since they are historically the main agricultural regions. While the county used 109.5 tons of plant protection chemicals in 2011, the amount increased to nearly 123 tons in 2015.
20 percent of budget goes on poison
"Money determines everything, we can say. If you want to have harvest and profit, you have to use protection chemicals," says Heiki Unt, plant protection consultant of East Viru Farmers Union. In his words, last year clearly showed that loss is easy to come if one fails to pay attention to every detail and the weather is not favorable. "The stock market prices of farming products also fell quite steeply last year and that affected our purchase prices," Unt points out.
Although the use of plant protection chemicals in East Viru county is modest compared with the five major agricultural regions, it has nevertheless grown by almost a quarter in 2011-2015. The amount of pesticides used in 2011 was 22 tons but exceeded 30 tons in 2015.
But Unt adds that farmers know perfectly well what the abuse of pesticides means and that there may be one actual culprit per 1,000 or 10,000 farmers, since the regulations in Estonia are quite strict. He considers the recent bee deaths similar cases or negligence. "This harms the farmers' reputation. Most farmers who have heard the story, wonder who the foll could have been," Unt says.
Kaaver also assures that farmers do not use chemicals meaninglessly but because they are really needed. "There are enough advisors saying that you should use more, but the farmer looks at his wallet and uses as little as possible," Kaaver adds.
Twenty percent of his own annual budget is used on plant protection chemicals. "You don't do it just for fun," the farmer stresses.
There are also farmers, who use pesticides only when they are needed. "We have begun to monitor the fields more carefully and if we find something, we shall analyze whether spraying is really necessary or not," says Märt Laansalu, a potato farmer from Kolga-Jaani, Viljandi county, who is one of the owners of Koorti Kartul OÜ.
Yet according to statistics, Viljandi county saw a significant growth in the use of pesticides in 2011-2015. The agricultural sector of the county used 90 tons of chemicals in 2011 and by more than a quarter more, 123.6 tons in 2015. "But my opinion is still that if we come under bad pressure some year – due to some bugs, for example – we will stop after the permitted spraying. And if the protective measures do not work that year, we just have to accept it," Laansalu says.
The use of wrong chemicals is a matter of one's conscience, the farmer believes. "I think that sometimes these cases are exaggerated and maybe people do things out of ignorance, they cannot think of the consequences," says one of the owners of Koorti Kartul.
Danadim killed the bees
Although the use of plant protection chemicals has increased in Estonia primarily due to fungal diseases and using retardants, these chemicals could not have lethal effect, according to farmers. The lethal amount would have to be very large, more than anyone would use on a field. "These must have been some kind of insecticides," Heiki Unt believes.
Märt Laansalu adds that there are certainly some chemicals the use of which should be banned in Estonia, especially those harming bees."I have heard that the insecticide Danadim is a systemic chemical. If bees should land on the treated plants, it would certainly affect them" he said. The use of this chemical is usually not permitted in rape growing. The same toxin caused the death of bees in West Viru county.
In Laansalu's opinion, Estonia's statistics should be certainly compared with that of Europe. "As far as I have heard, we are very modest compared with Central Europe. And if a tomato comes from Turkey, people believe that they have no money there for pesticides. Of course, this is not true," Laansalu says.
The grain grower from Tartu county believes the same. "If we compare ourselves with other European countries, we are generally quite organic. If we had sinned, there would have been fined," Üllar Kaaver says.