Syrian burn victim wants to live in Germany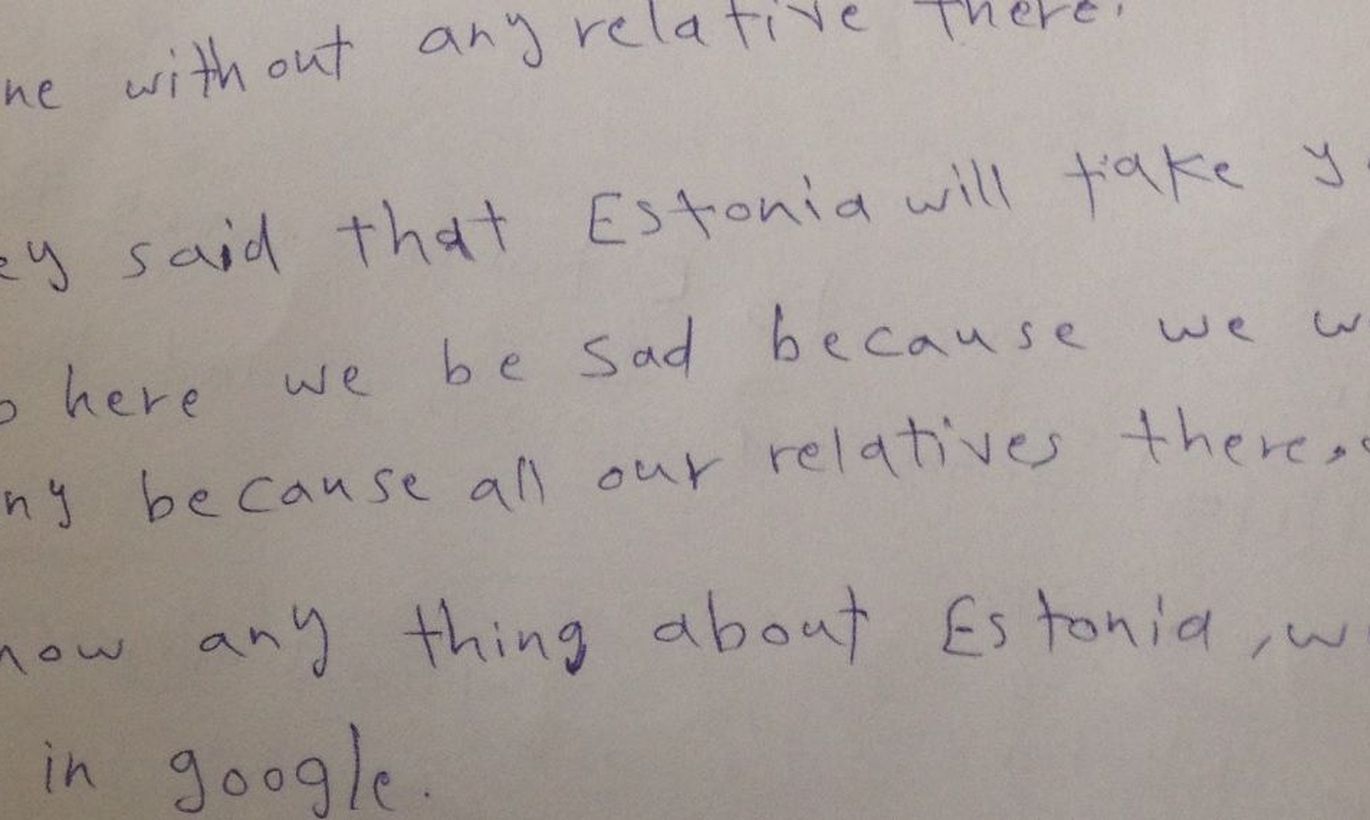 The Syrian woman, who suffered serious burn injuries in early March, has come out of coma and has been dreaming for more than a month about traveling to her relatives in Germany with her daughter.
The 22-year-old woman agrees to be interviewed but not to meet with the reporter. The woman, let us call her Amira (a popular name in Syria) suffered 70-percent burn injuries all over her body. The flames spared her face, but her state remained critical for a long time.
Estonian doctors rarely see such severe burn trauma. Ain Seimar, head of the North Estonian Regional Hospital department of plastic surgery and burns treatment, said that during the past five years they have had 13 patients with burn injuries exceeding 50 percent of body surface. Nine of them recovered.
«Such patients need long intensive care and repeated surgery of burn injuries,» Seimar said.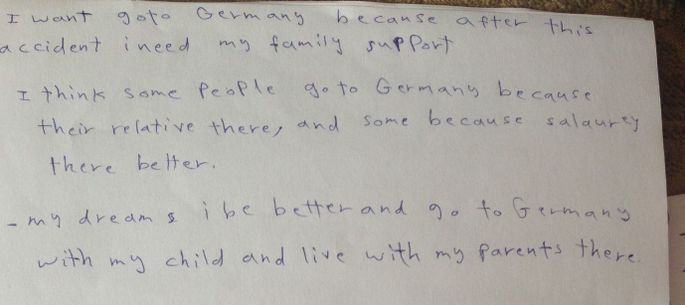 Amira is still in the hospital recovering, although the incident happened on March 7.
Her 2.7-year-old child has been staying in care of a support person for the past four months. The same volunteer of NGO Eesti Pagulasabi has been with the family for a year – since the first day the three-member family arrived in Estonia last June and was settled down in Lasnamäe district.
The Syrian girl is already speaking some Estonian. «I meet her here every couple of days,» Amira wrote from the hospital.
The young woman, who speaks good English, has decided to answer the questions in writing. Yet not all questions – she declined from commenting on the events of March 7. But she admits remembering everything well. «I keep remembering it all the time, because it was a very big accident,» she explains.
Neither does she write about her husband who is under police custody and has to face court this Thursday. He is charged with setting his wife on fire in their home in Majaka Street.
«The criminal investigation of the case has been completed and the Syrian man is charged with causing serious injury to his wife,» says Kaarel Kallas, press official of the Northern district prosecutor's office. If convicted, the man may face a 12-year prison sentence.
While the prosecutor's office initially considered an accident or a suicide attempt, in a few days the most probable explanation was a crime. The woman called first aid herself. Her husband stayed with her until the arrival of the medics and had tried to put Amira's fire out with water.
«They said I will stay in the hospital one moth more,» Amira began her letter. «I have been awake from the coma one month and half.»
She recalls how the family reached Estonia. «We traveled from Syria to Iraq, from Iraq to Turkey and from Turkey to Greece in a boat. I have a daughter and it was very hard for her and for us.» They stayed in Greece for three months. «It was a difficult time for us because we were alone, without relatives.»
The news that the unknown country of Estonia had agreed to receive the family was not a message of joy. «We wanted to go to Germany, because all our relatives are there. We knew nothing about Estonia,» Amira recalls.
Estonia was a disappointment for the family, she frankly admits. «…everything was different from our country and that effect on our life.»
While university graduate Amira at least speaks English, her 19-year-old husband, woodworker and excavator operator, does not understand foreign languages. They began to learn Estonian together. «In the last period we looked for work together,» Amira writes.
She does not answer the question whether she suffered from domestic violence or what her relations with her husband had been like.
When I ask about what she is dreaming now, she answers that she still wants to go to Germany with her daughter and to live there with her parents. «I want go to Germany because after this accident I need my family support,» she writes.
Her body still needs several operations, Amira adds. «I do not know but I hope that burns can be treated.»