EKRE becomes Estonia's 3rd most popular party in June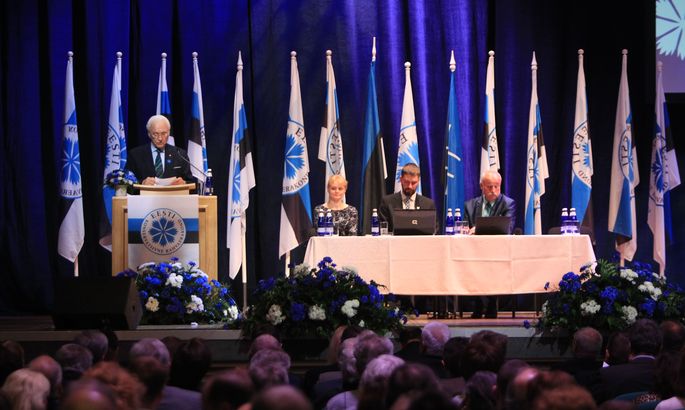 The Conservative People's Party (EKRE) became Estonia's third most popular party in June, it appears from a survey taken by Kantar Emor for BNS and Postimees.
The Reform Party's support in June was 25.4 percent, Center Patry's 25.1 percent, EKRE's 16.2 percent, Social Democratic Party's (SDE) 14.2 percent, the Free Patry's 8.5 percent, and the Pro Patria and Res Publica Union's (IRL) 6.6 percent.
Compared with May, the Reform Party's support moved up by 2.1 percentage points, EKRE's by 2.8 points and IRL's by 1 point, while the Center Party's support moved down by 3.3 points, SDE's by 3.4 points and Free Party's by 1.4 points.
Of the parties not represented in parliament, the Greens of Estonia's support declined by 0.5 percentage points to 3.2 percent.
Support for the ruling coalition of the Center Party, SDE and IRL stood at 46 percent, up by one percentage point from May.
"No preference" responses made up 22.6 percent of all responses. The answers of the people who listed "no preference" as to party identification were eliminated from the outcome to make it as comparable as possible with the outcome of an election held during the survey period.
Kantar Emor interviewed 1,125 voting-age citizens of ages 18-74 in their homes and over the internet for the survey from June 9 through 16.