Klavan: Liverpool needs an extra centre back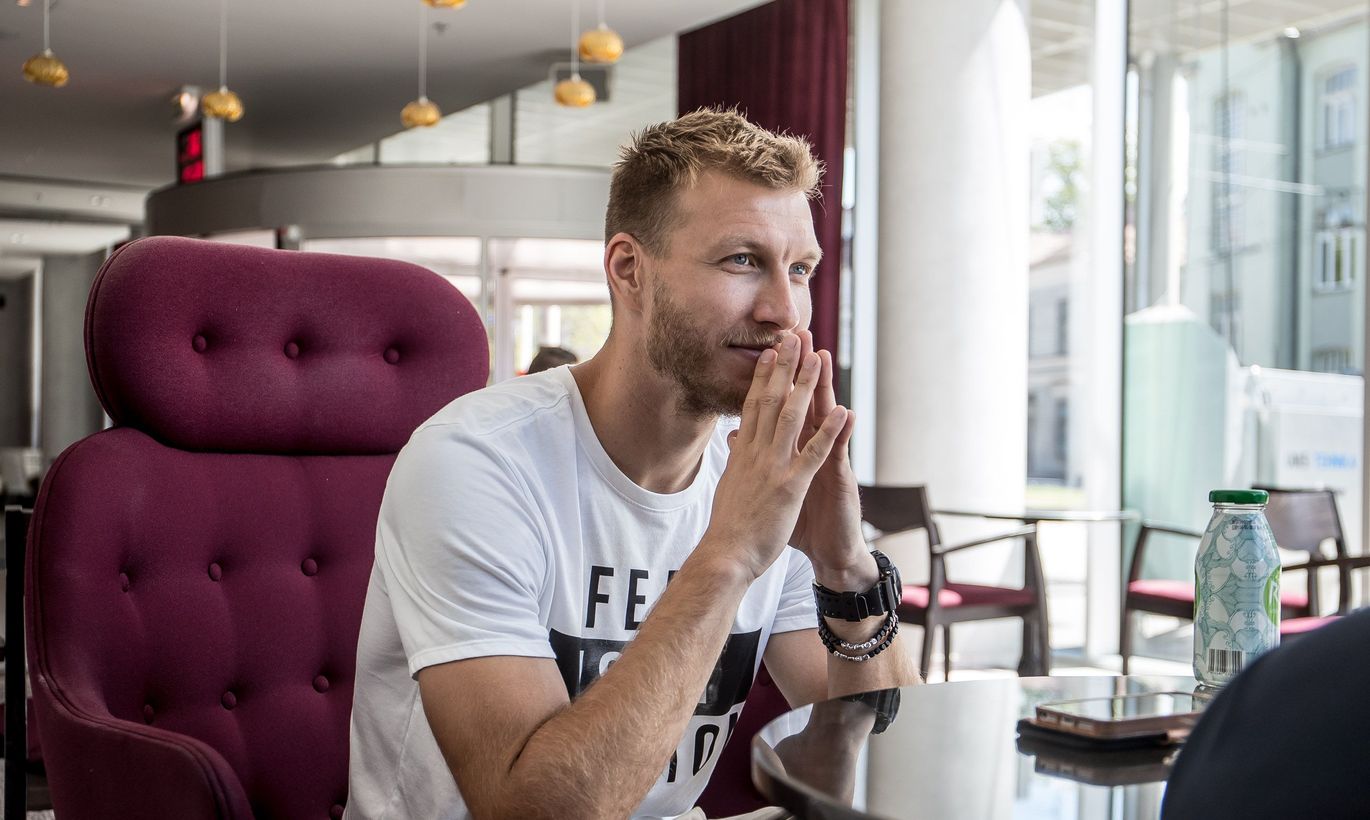 Liverpool defender Ragnar Klavan says, that Liverpool needs an extra centre back.
Q: is the fourth place in Premier League the best achievement of your career?
RK: It depends. If we look at the level, then yes. But I believe that when AZ won the Netherlands' championship in 2009 or Augsburg came fifth in Bundesliga in 2015, my team got more out of its maximum level than now Liverpool with the fourth place.
Q: What would have been Liverpool's maximum achievement in the past season?
RK: Looking at the beginning of the season, when everything worked well and came together nicely, we could have fought for championship until the end.
Q: Chelsea's victory should not have been so overwhelming?
Q: How great does it feel to be a part of such major game?
RK: Great! We played against Arsenal abroad in the first round and won. There were many emotional high peaks during the past season.
Q: As a comparison: how more exhausting is to work with Liverpool compared with Augsburg, AS, Almelo Heracies, Oslo Varerenga, FC Flora or Viljandi Tulevik?
RK: Let us not forget FC Elva! It depends. Playing with Liverpool means a lot of attention indeed – hundreds of people discuss my every move in all media channels. But I have not been following the media for the past couple of years, which is quite positive. And there is my age as well, so that if anyone wants to say something in the free world, then let him say it. It does not disturb be. But if the head coach says something like that, it is definitely worth thinking about.
On the other hand the club is so large that if you allow it, they will do everything for you, which leaves more time to concentrate on playing.
Q: From an outsider's viewpoint, you have to be present in Liverpool's own media channels and to give more interviews to the British press than in the Augsburg days.
RK: Yes. As you all know, I am not much of a media person. I managed to keep out of sight in Augsburg. I can stay out of the way in Liverpool as well, but the scale is larger and certain things just have to be done. Unfortunately. (He laughs).
Q: But it is easier to concentrate on playing soccer?
RK: Certainly. Nothing disturbs you. Preparation for every training and game is as good as possible. Every sphere – medicine, treatment, nutrition, recovery – is the very best of the world's top-level sport. Everything possible has been done.
Q: The social media of Estonia's football personalities was full of photographs made with you in Liverpool during the past season. Were you surprised by the Estonians' level of interest?
RK: To some extent I was. Considering that Estonia is not a football country. On the other hand, looking at what accompanies Liverpool in the rest of the world I wasn't surprised. We do not have such football culture in Estonia, but people really appreciate the opportunity to come to Liverpool and see the game. This is very positive.
Q: How much time did it all take?
RK: A lot! Estonia is so small that everybody knows everybody and those tickets are not easy to come by. I had to order a lot. The record must have been 40 tickets for the game against Chelsea. I probably could not have done more anyway, since actually only 12 tickets are allocated to every player for the home games. Turning 12 into 40 was a David Copperfield level magic!
Q: regarding the game, you had less playing time in the past season than in Augsburg, where you were present in every game. How did you emotionally take it and how did your body react to the change?
 RK: It was not hard to accept. When I agreed to go to Liverpool I knew that this is a possibility. There was no problem. As for the physical aspects, I played 20 games in the main team plus some stints as replacement. But it feels as if I had played throughout the season (34 games) in Bundesliga. Intensity and the tight timetable made adjustment difficult, since I had grown used to the German system – one game per week for most of the season. But in the UK I had to play sometimes three games in ten days, which was quite different.
Q: The Christmas period…
RK: …was something mystical. We played on December 31 (1:0 victory over Manchester – Edit.) and then on January 2, a bit more than 48 hours later, again (2:2 against Sutherland – Edit.). On the one hand it showed that this is possible, but on the other hand the mental aspect was the hardest – mental fatigue was must greater than physical and handling that was a more serious challenge.
Q: Are you better prepared for the new season?
RK: certainly. I did not know what to expect. How my body or mind will react. Now after I have experienced it and know what to expect, it is easier.
Q: As you said, you were prepared for less playing time when joining Liverpool. And since you do not follow the media much, there are now speculations that Liverpool is prepared to buy for a huge sum the Southampton centreback Virgil van Dijk. And Liverpool's plans to find an extra centreback are a steady subject. How do you feel about that?
RK: To be honest, we do need somebody. Even during the past season when we did not play in the Euro series, the things were like they were. I had two minor injuries, which dropped me out of some games, and young Joe Gomes was not allowed to play a lot. We shall face the Euro series games during the upcoming season and if we manage to win a certain number of rounds in the cup series, we shall certainly need an extra centreback.
Q: When playing in the Champions League in autumn 2009 with AZ, your playing time was limited to eight minutes. Will it be more in the 2017/2018 season?
RK: Let us hope so! First we need to make it to the group (Liverpool begins from play-off as the 4th place team of the British Premier League – Edit.), but who would not want to play in the Champions League and show what you are worth.