Finland lends hand to e-residency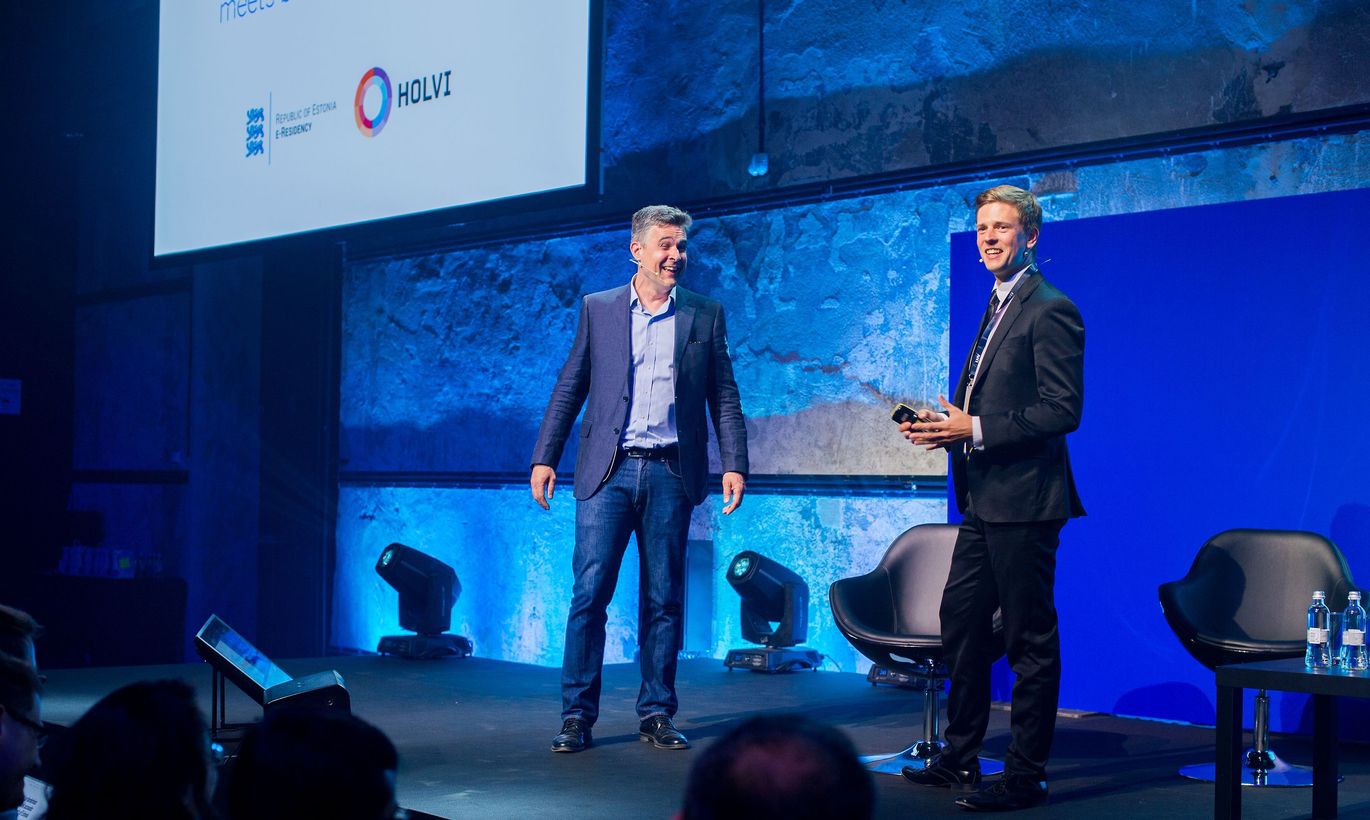 Estonia's widely acclaimed e-residency program took a great leap forward yesterday: cooperation with Finnish e-banking firm Holvi has resulted in the possibility of creating new companies and accounts without having to travel to Estonia.
E-residency project lead Kaspar Korjus said the program has passed its test phase, and it is now possible for Estonia to offer services everywhere in the world in fully digital form.
Until now e-residents were forced to physically come to Estonia at least once to prove their connection to the country when opening a bank account for their company. That condition kept e-residents, especially those from far-away countries, from creating companies.
Holvi's service only allows companies of e-residents to make transfers in euros to accounts using IBAN numbers in the single euro payments area. E-residents can, however, freely use the services of companies like Transferwise to make transfers in other currencies.
Debit card for withdrawals
In order to open a Holvi account, the entrepreneur must already be an Estonian e-resident – a corresponding electronic card allows one to identify oneself using e-channels. Users must send in copies of documents and have already created their company.
Holvi's service gives entrepreneurs an IBAN number and a Mastercard debit card that can be used to withdraw cash in all currencies all over the world.
Holvi's service is limited in that it cannot be used by U.S. citizens (Holvi does not support FATCA reporting) or citizens of FATF countries under international restrictions (Afghanistan, Bosnia and Herzegovina, North Korea, Ethiopia, Iran, Iraq, Laos, Syria, Uganda, Vanuatu, and Yemen).
Holvi has secured a payments operator's license from the Finnish financial watchdog. The account it offers is a payment account. The company was founded by a group of Finnish entrepreneurs in 2011 with the aim of concentrating on small business and freelance professionals. Holvi was obtained by international banking group BBVA in 2016.
Chairman of the board of Holvi Anti-Jussi Suominen said that the number of companies is growing in the world, while availability of high-quality financial services is a problem almost everywhere. "We have kept an eye on the development of e-residency from day one, and I believe that together we can help a lot of successful enterprises to be born," he said.
Estonia is the only country in the world to offer e-residency. Estonian e-residents can create companies, manage them remotely, apply for accounts and credit cards, make e-banking transactions, gain access to international payment services providers, file tax returns, and digitally sign documents and contracts online.
Estonia currently has close to 19,000 e-residents from 138 countries who have created almost 1,600 companies and are connected to nearly 3,000 companies.
Head of retail banking at LHV bank Andres Kitter said that Holvi's service having been opened to e-residents comes as excellent news.
"The more banking service providers e-residents have, the more successful the entire project. The banking services market is open, and payments operators like Holvi definitely have their place in it," he said.
The bank wants to know clients' business
Transferwise introduced a new service called Borderless this week that Kitter believes is another very convenient payment services solution for entrepreneurs.
"LHV offers e-residents its standard set of services and actively cooperates with companies that offer e-residents integral solutions, like LeapIn," Kitter said.
Representative of SEB bank Evelin Allas said that private clients who are residents of Estonia can currently open accounts at the bank via teleconferencing. E-residents are offered services if they have Estonian identification and are private clients of the bank.
"It is important for SEB to make sure the applicant's business has ties to Estonia. As a bank, we want a clear picture of the nature of our client's business and why they want to open an account in an Estonian bank," she said.
"When it comes to banking risks, it is not whether a person is an e-resident, rather it is the client's entire profile, their behavior as a client, and connection to Estonia," Allas said.