Aas: EKRE-Reform cooperation could shift balance in Tallinn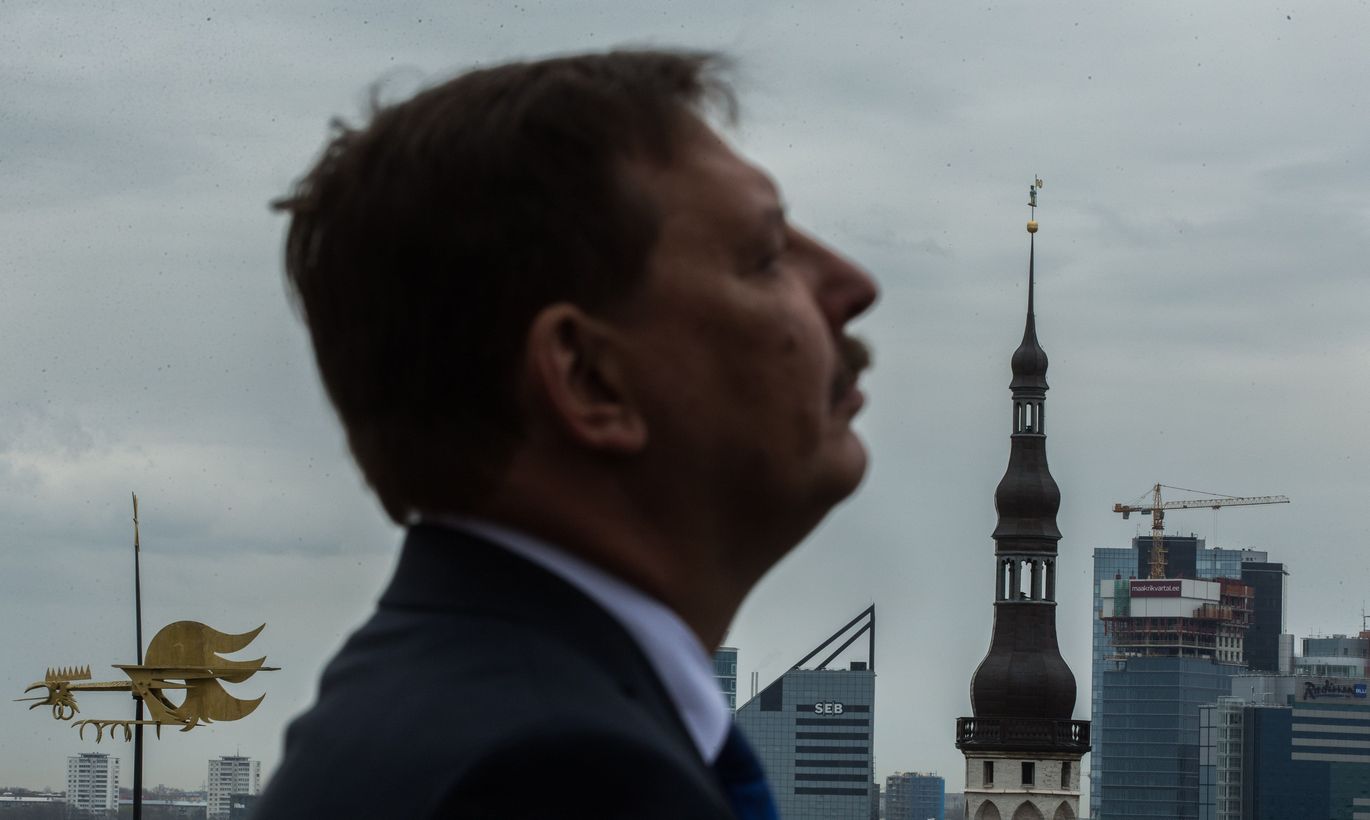 The Center Party's Tallinn mayor candidate, acting mayor Taavi Aas said on Postimees Live yesterday that close cooperation between the Reform Party and the Conservative People's Party (EKRE) is surprising, and that it might deliver a blow to Center's rule in Tallinn.
"I have never been a forerunner; I've had other tasks, acted more as a manager," Aas said when asked about his modest personal popularity. He managed his personal best of a little over 200 votes at the previous elections.
Aas makes no secret of the fact that his managerial duties included keeping Edgar Savisaar in the spotlight. "Everyone enjoyed the fruits of that labor; however, first someone had to organize it," he added.
Competitors from the Reform Party and EKRE find that Center's hold on Tallinn can be broken at the upcoming local elections as the party's so-called Russian trump card is weaker than it has ever been.
"That is the only message they can take to the elections," Aas commented. "How could they say they are going there to lose? That would not have a nice to ring to it."
Aas regards the Reform Party as Center's biggest competitor but says he hopes these elections can avoid the national conflict: "I would like to talk about the city's development, where it should be headed. However, the Reform Party has already made its opening move about the nationality issue. It is interesting how the Reform Party and EKRE have found each other, made very similar statements recently."
The Center Party also weighed Mihhail Kõlvart as its forerunner in Tallinn but decided in favor of Aas in the end. "We would have supported each other in any case," Aas said. "I'm confident Kõlvart has a great future ahead of him in Estonian politics."
The acting mayor emphasized on several occasions that the climate is good in the city government, and that it is working as a team.
Aas also said that Tallinn Television, that seems to be an eyesore for many, will definitely continue its activities. "The city has to cover a number of fields," he explained. "Secondly, Tallinn TV is changing. We have a new board member making preparations for next season's program – we will launch our new program come fall."
The acting mayor expressed indignation in that other parties have not shown interest in participating in the work of the municipal television channel's council. "In a situation where they do not want to take part, they cannot say it is all Center Party."
"Tallinn Television is a magical place in that every time we talk about the budget, the opposition wants to reallocate financing for the channel to do all kinds of lofty things. There is not enough money there to finish building Tallinn," he added.