Two dozen knots to untangle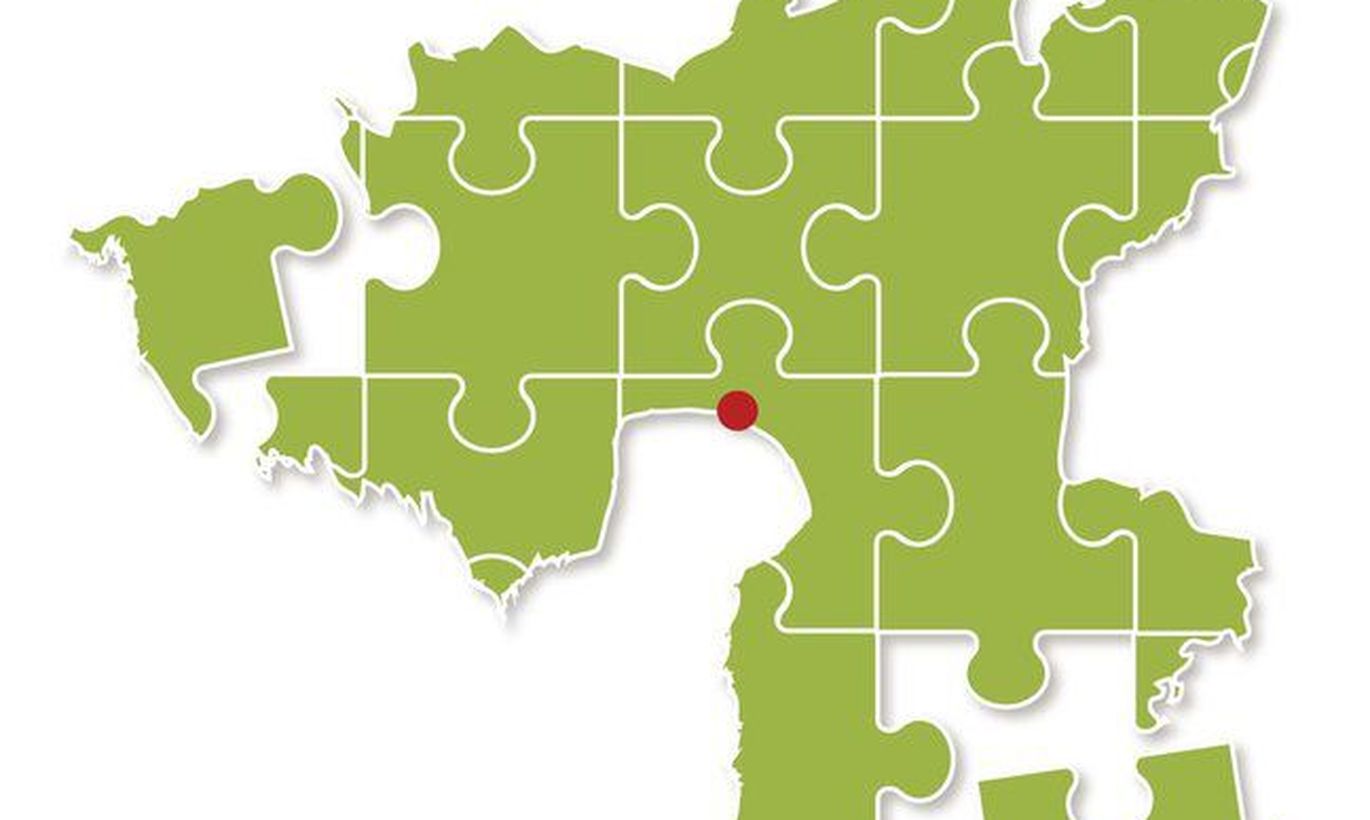 It needs to become clear by evening which one of dozens of parishes and towns in 22 areas all over Estonia will allow themselves to be merged without a fight.
"The worst thing is that we might end up with repeat elections," Tartu City Secretary Jüri Mölder said, talking about the government's plan to forcibly merge Luunja and Tähtvere parishes with the city. However, the latter is among the least complicated cases of the nearly two dozen in all.
In a situation where Tähtvere, where not even all employees of the parish house turned up to vote, will probably yield without putting up much of a fight, Luunja seems to be sticking to its guns.
The referendum brought together more than a third of residents able to vote, making for one of the biggest local referendum turnouts anywhere in Estonia. No fewer than 92 percent of voters said no to a merger with Tartu, while parish elder Aare Anderson swore to take the government to court were it to force a merger on Luunja in a situation where the parish will have the required 5,000 citizens in a few years' time anyway.
Chancellor of Justice Ülle Madise, who pointed to the possibility of litigation against forced mergers last year, suggested parishes who do plan to fight the government's plan provide thorough argumentation.
The town of Keila, the government wants to merge with the town of Paldiski and three parishes, has ordered a legal analysis from sworn lawyer, former justice chancellor Allar Jõks and organized a powerful advertising campaign. The referendum saw participation from nearly half the town and Padise parish, while very few people were willing to support a major parish having two towns.
Keila parish is keeping quiet today as the one to propose the creation of the new major parish in the first place. Elder Jaan Alver criticized the town of Keila's reluctance to merge in a situation where it does not shy from asking neighboring Harku and Saue for prime pieces of land close to the town. The question of the forced merger of Keila-Paldiski and the parishes separating them is definitely one of the most heated in Estonia today. A decision by the government to merge the town of Keila and its more than 10,000 residents with Keila, Vasalemma, and Padise parishes that all have fewer than 5,000 residents and the town of Paldiski would result in a court battle.
Hope that these kinds of disputes can be concluded before this fall's local elections is slim –  it is possible to contest both the principles of mandatory mergers as well as reform and election dates and even trial locations. According to the election act, details of local governments, including borders, number of mandates, election committee compositions etc. should be clear 90 days before local elections, or by the middle of July.
It is possible to argue over a plethora of things. Jõks, representing the town of Keila and several other local governments, said that it is not legally clear where and when county governors have the right to interfere in local elections in the name of the state. Governors would first need to hold a merger referendum in a few dozen towns-parishes – places where the local government refused to hold one.
While the results of these referendums would not be binding, the law requires them to be held. It was necessary to hold a referendum in every single parish in Saaremaa in a situation where the entire island was willing to merge into one big local government because of one reluctant parish that has to be merged forcibly – Pöide. The number of people who wanted to be heard came to fewer than 1 percent of the island's population. A single person turned up in Leisi parish, effectively demonstrating the area's attitude toward formal democracy. Even employees of the Leisi parish house did not take part.
Chancellor of Justice Ülle Madise pointed to another important deadline – August 16 that will mark the start of registration of election coalitions and candidates. "It would be good to have clarity by then," Madise said. She said that the worst case scenario is one where elections take place in forcibly merged local governments the creation of which will later be found unconstitutional by the Supreme Court.
"The Office of the Chancellor of Justice will carefully go over the government's mandatory merger orders to draw attention to potentially unconstitutional elements already during government sittings," Madise promised.
The government is tempted to make decisions quickly to put disputes to bed before elections. Important court battles and other important activities will have to be taken care of during precious summer months as it is.
Other major tangles are located in Ida-Viru County where the government is planning to create a parish stretching from the shores of Lake Peipus almost to the sea. Voluntary mergers would have created two new parishes: one closer to the sea, the second nearer to the lake. The residents of all seven parishes voiced their displeasure with the government's plan of lumping them all together and all seven have sent the county governor the same letter to give reasons for their opposition.
Whence the idea? Locals see it as a dastardly plan by Minister of State Administration Mihhail Korb and his father MP Valeri Korb to merge the town of Jõhvi (the most Estonian-speaking of the county's cities, especially after its merger with the Jõhvi parish) with the larger and more Russian-speaking Kohtla-Järve next. The move would constitute a powerful boost of influence for the Center Party. Surrounding Estonian-speaking parishes would like to see Jõhvi serve as the center of a major (Estonian-speaking) parish instead.
Ida-Viru County is also home to the tiny, but wealthy in terms of natural resources, Illuka parish that doesn't want to merge with anyone. Oleg Kuznetsov, who has been elder of the parish and its 1,070 inhabitants since 2010, is prepared to buy his way out of a mandatory merger. "We can afford to do everything, we have more than €2 million in the bank, we have set aside funds for major projects, we have no loans, nor do we plan to take any. We are prepared to finance the development of the village of Vasknarva. The parish is looking to build tens of kilometers of bicycle and pedestrian roads using its own money instead of European subsidies.
The government's efforts are also being met with resistance in Võru County. The government wants to create a parish running from one end of the county to the other there. Parishes in question had already agreed on merging into three local government units. Because each of them would still have  fewer than 5,000 residents, the government decided to merge all seven to create the Võru parish sporting a huge territory and 15,000 inhabitants.
There are other tangles the untying of which will not be easy. Mostly in areas where locals have already agreed on something but have not managed to get the minimum number of residents required.
"I wish the government strength in making decisions," secretary for the city of Tartu Jüri Mölder said. "There are plenty of ways in which to stumble."