We broke the Reform Party's hegemony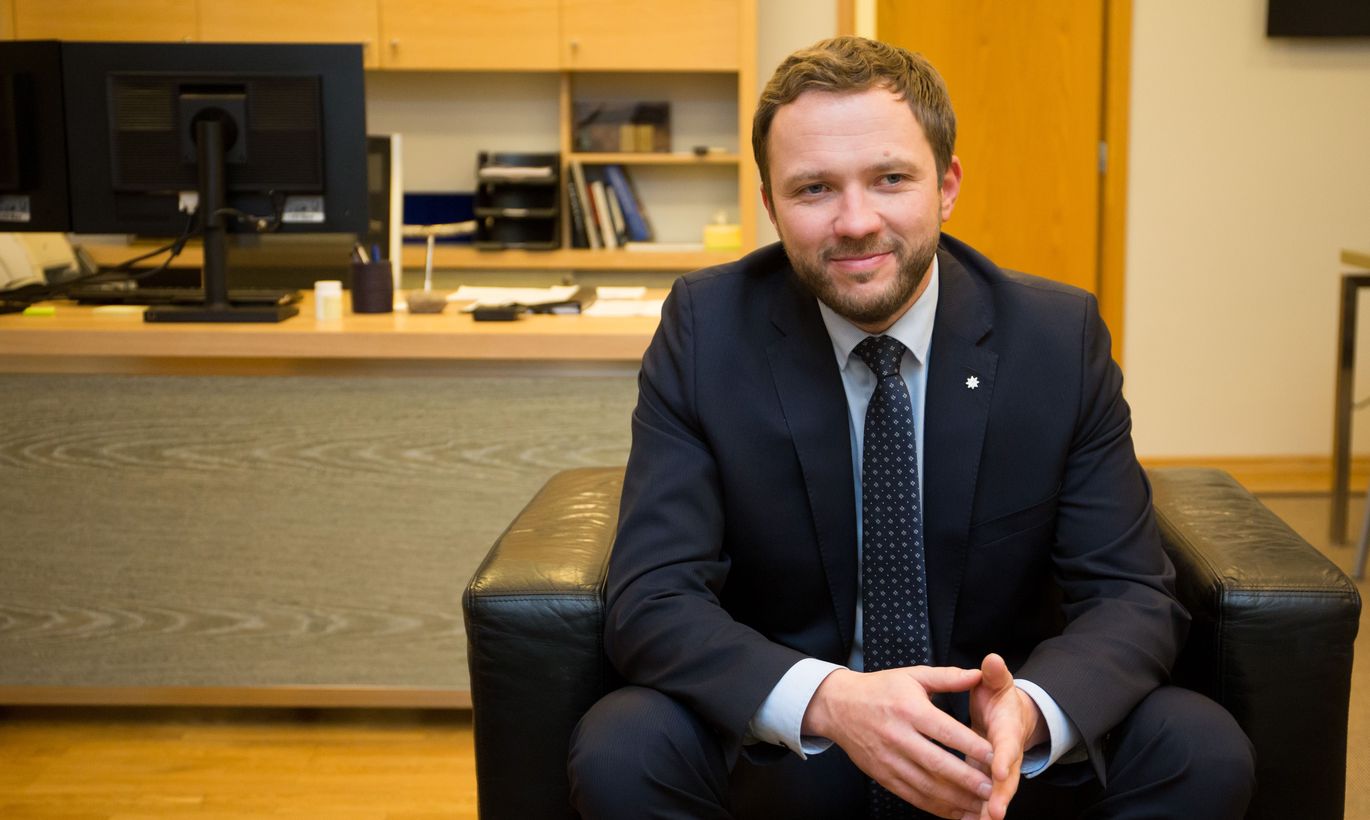 Chairman of the Pro Patria Res Publica Union (IRL), Minister of Defense Margus Tsahkna hopes to remain a member of the government, wishes IRL's new chairman luck, and considers the current government and successful presidential elections his personal achievements.
What will happen tomorrow? What does the outgoing leader perceive?
The party will definitely elect a new chairman and management organs.
What does your gut tell you, will it be Kaia Iva or Helir-Valdor Seeder?
Where did you go wrong that cost you the chairmanship?
Went wrong? Looking at the events of the past two years, what IRL has achieved in Estonian politics – we have made happen everything we promised.
Let us take the single parents' alimony relief fund – especially in light of looming Mother's Day. We did it. Third child policy. Also done by today. Or hiking minimum income exempt from tax to €500 a month.
Major principled reforms no one has dared touch for years – pension system and parent's pay reforms – all these decisions have been made by the government.
What is even more important for me (relevant effects will manifest in Estonian politics sooner or later) is that we overcame a single party's hegemony – the Reform Party had become a state party dictating absolutely all walks of life.
You played an important role in the coming to power of the new government and at presidential elections.
I am very glad Kersti Kaljulaid became president. She is a very modern, future-oriented, innovative president. That was one of the processes we launched. Next came the new government.
It is unfortunate how quickly people forget the situation Estonia was in – stagnation. Today, Estonia's political landscape is open, which is to say it is how it should be in proper country – the competition needs to be between ideologies, ideas. The agreements reached during coalition talks are holding.
As defense minister, how does it feel to be part of a government in which the ruling party's MP, Olga Ivanova, salutes the Bronze Soldier in front of the cameras of the Kremlin's Sputnik propaganda project?
It is not about the defense minister. I feel very good as the defense minister of this government as we have achieved a lot more than previously. I'm speaking as a citizen, not even as head of IRL. I have a view of the world, my own convictions.
I have never been impressed by people saluting the Bronze Soldier in its Red Army uniform. They are not Estonian patriots. There is little else to discuss here.
However, it has nothing to do with what the government has agreed on.
How does it feel to be part of a coalition that is clearly undertaking a left turn in Estonia?
I can see no left or Russian turn. More resources are being made available for Estonian studies. No fundamental changes have been made in citizenship policy, compared to the previous government of the Reform Party and the social democrats that did go after the foundations of language and citizenship policy. So it is much ado about nothing.
I may not like some people's utterances. However, the policy pursued by the government – citizenship, language, foreign, and defense policy – is very Pro Patria. It is a value in itself on the background of the Reform Party's total makeover.
Definitely. However, their support rating is north of 20 percent, while yours is south of the election threshold.
That is something we definitely cannot be satisfied with.
Do you feel responsible to some extent?
My proposal to render the party more open, bring in a little fresh thinking, natural perception of modern nationalism – it is something I did not manage. Therefore I wish the new leaders of the party the best of luck.
The now defunct so-called Res Publica boy band would open the way for your open thought.
I only wish the party all the best. I'm a man of my word. The mandate I was given two years ago was to effect change in the party's in-house democracy, end voting in blocks to give every member a single vote. However, it will not come up at the general assembly because my proposals were not endorsed.
Will you stay in IRL?
I'm not going anywhere. I will continue to represent the party in the government as defense minister for as long as I'm allowed to. And I will give it my full dedication.
Will you be allowed to stay on as minister?
Time will tell. In any case, I am convinced there is a place in Estonian politics for an innovative, modern, nationally-minded party.
I have definitely made mistakes, I haven't been perfect; however, I gave it my best shot.
Changing the government and getting the president elected are impressive feats.
No one expected anything of us during the presidential election. Our candidate Allar Jõks made it to the final round, and securing Kersti Kaljulaid's presidency required broad-based support from the Riigikogu. It was a lot of work. It was no longer dull and primitive opposition. Alas, I can see the latter making a comeback.
I'm very grateful to the party for those two years. We have made a tangible mark.