Baby products seller turns out to be military spy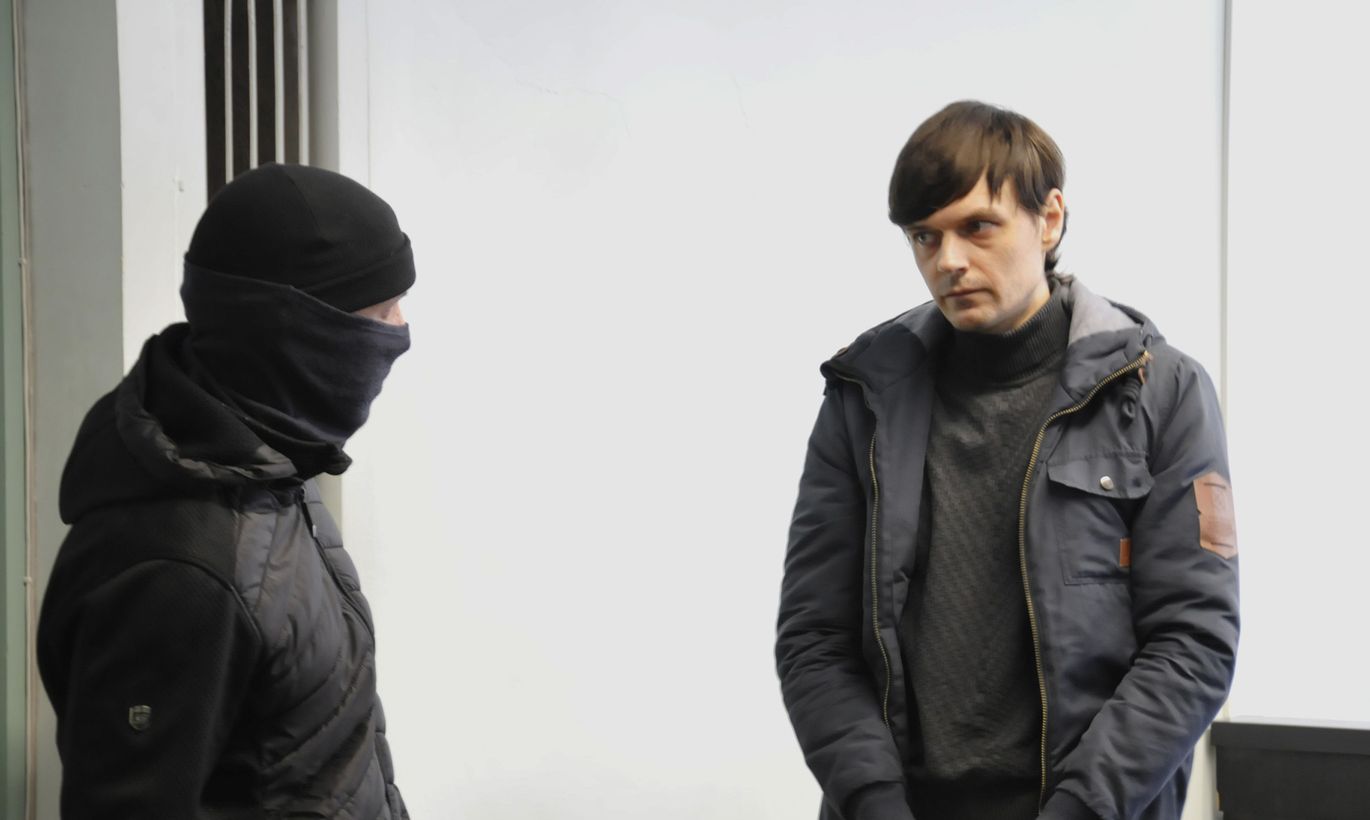 The skinny Russian military intelligence agent called Artem Zinchenko (30) was shocked when he was surrounded by internal security service operatives in a Tallinn public transport vehicle on January 9 – Zinchenko had no idea the authorities were on to him.
The Estonian Internal Security Service (KAPO) says in hindsight that it was not necessary to catch the man red-handed. Evidence collected in cooperation with the public prosecutor's office was sufficient.
The latter reveals Zinchenko as a collaborator of Russian military intelligence GRU whose main task was to collect information on national defense objects and those ensuring vital services in Estonia. Zinchenko mainly operated in Tallinn but also visited other areas to collect information, take pictures, and collect items when ordered to by his handler.
Zinchenko did not always have to skulk around objects or take pictures from behind a fence – often he would simply visit Defense Forces events or visitors' days.
The GRU was equally interested in military constructions and troop movements and objects meant to ensure vital services: various junctions and communications centers. The aim was to determine the type of technology used, access routes, defense measures, and weak points.
"He would map operative environments that interested the GRU – where and how things were done," KAPO press representative Harrys Puusepp said.
Information Zinchenko collected was not protected by state secrets. He made no attempt to recruit accomplices, for example among Defense Forces members.
Zinchenko periodically forwarded information to GRU operatives both using communication channels and when visiting Saint Petersburg. He was controlled by several handlers the identities of whom have become apparent to KAPO. Zinchenko did not ask for payment for his efforts but acted in Russia's interests following different considerations.
"His activity was quite extensive. The number of objects he scouted was impressive," public prosecutor Inna Ombler said.
Regret in hindsight
The investigation revealed that GRU recruited Zinchenko, who has higher education, at the age of 22-23 after he had completed his compulsory military service in Russia in 2009. Even though Zinchenko did not become a GRU officer, he received proper intelligence training: which legends to use, how to avoid getting caught, and how to forward sensitive information.
The internal security service is convinced Zinchenko was a far more serious investment than other Russian spies caught in Estonia lately.
Zinchenko started visiting Estonia with a visa in 2009. He started a business selling baby products wholesale to Russia in 2012 and was issued a residence permit in 2013.
The considerable market in the St. Petersburg area helped his company grow. He sold €90,000 worth of baby carriages over the border in the first six months of being in business. Volumes quickly quadrupled. Zinchenko could afford to pay himself the average salary and expand his business. Today he owns an Estonian-language online store, a salesroom in Tallinn's Lasnamäe borough, and a house in Keila parish.
Because the tidy business had no connection to Zinchenko's activities as a spy, the man's family in Tallinn is equally shocked – Zinchenko has a Russian citizen wife and small children.
Harju County Court convicted Zinchenko of non-violent action against the independence or territorial integrity of the Republic of Estonia and handed him a five-year prison sentence yesterday morning. "He has provided explanations and expressed regret in hindsight," Ombler said.
All the weak points in Estonian systems Zinchenko reported have been reviewed and secured.
Estonian authorities have caught and convicted five persons who spied for Russia in the past few years. The same section of the criminal code used in Zinchenko's case was used to convict stateless person Pavel Romanov and sentence him to a little under five years in prison. Romanov forwarded personal information of law enforcement employees in the south of Estonia, work methods of border guards, locations of inspection posts and surveillance cameras, and ways to cross the border unnoticed to Russia for at least 20 years.
Spies tried with success
Attorney General Lavly Perling told Postimees that the said five cases prove Estonian law enforcement agencies are capable of successfully trying spies.
"It is important we can convict these people. If two and a half years ago conspiracy against the state seemed like just another section of the code, today we have relevant court decisions," she said.
The attorney general said it is a sign of strength of rule of law and quality of proceedings not all countries can boast. A lot of European countries have trouble with less than brilliant relationships between law enforcement and security structures. Unfortunately it is commonplace in Central Europe to arrest terrorists for 48 hours only to be released due to lack of evidence later.
Perling recalled how KAPO and the public prosecutor's office agreed the prosecutor would be involved in proceedings from day one already at the time of the first incident of espionage.