Nortal secures major U.S. contract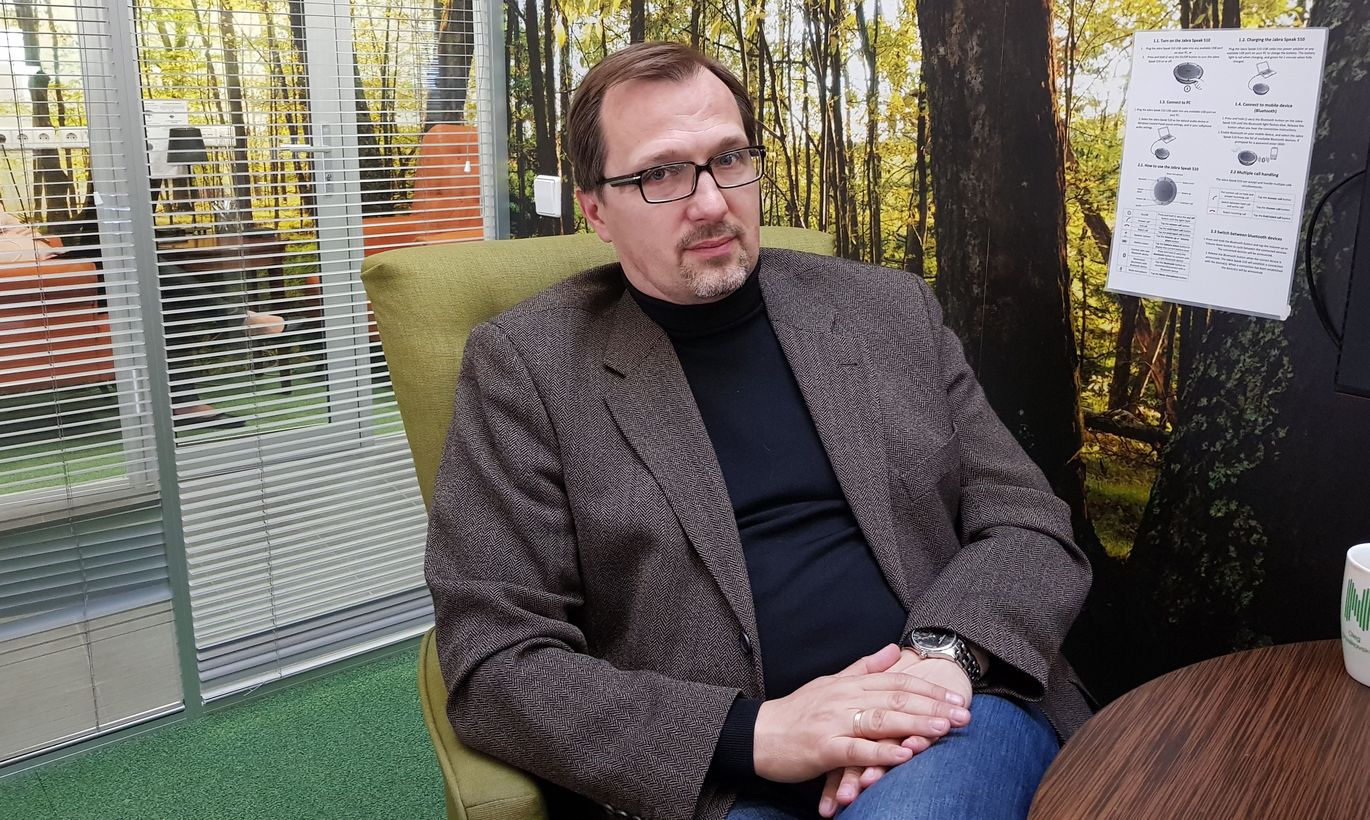 Estonian software and business consultation company Nortal, active in a few dozen countries, has entered the world's biggest market – Estonians' software is set to reach the clients of one America's leading telecommunications firms.
"We opened an entirely new heading for our investments. We shook hands in December, work started in February, and a few weeks ago we created a subsidiary of Nortal under the same name in the United States and set about assembling our team there," member of the board Oleg Shvaikovsky summarized.
Nearly 100 million users
While Nortal is not allowed to disclose the name of its new client, the company said it is one of three leading cell phone operators in the U.S. Recent public information lists Verizon as the largest operator with 146 million users, followed by AT&T and T-Mobile with 134 and 73 million clients respectively.
This means that the new e-commerce solution created with Estonians' participation will surely reach nearly 100 million users. No Estonian company can boasts such an achievement in any sector.
The volume of the two-year contract stretches into tens of millions of dollars. "I do not know of a single Estonian IT company having managed a contract like that," Shvaikovsky said.
Nortal reached the U.S. market through Canada. Vancouver is the home of one of the world's fastest growing e-commerce companies, Elastic Path, solutions offered by which are used, for example, by Telia in Estonia, and whose official development and support center in Europe Nortal has been for the past three years.
"Now we have taken the next step in our cooperation and are about to become partners in USA. We will be a subcontractor in this contract," Shvaikovsky said.
One-fourth of the team handling the U.S. market will be located in Seattle, while the rest of the development team will work from Estonia and Lithuania. "Our subsidiary will have a life of its own that will go beyond this project – we already have new interested clients on the horizon," Shvaikovsky said in terms of Nortal's plans in the USA.
The Seattle office will have developers from Estonia, Finland, and Lithuania, with no plans for hiring locals at this time. One Finn has already arrived in the U.S. city and will be accompanied by an Estonian software engineer and a Lithuanian business analyst by the end of May.
There are challenges involved – the time difference between Estonia and Seattle is ten hours. "That said, in this particular project we managed to turn it to our advantage – we can develop 16 hours a day, not just eight, and offer so-called continuous supply," Shvaikovsky said.
"We must acknowledge that while we, the Nordics, might be on top in terms of e-channels, e-commerce, and self-service on this side of the globe, USA is still a few years ahead of Europe. Getting a foot in the door there is an achievement in itself," Shvaikovsky said in terms of the contract's value.
Competing on the fiercest market in the world
Shvaikovsky attributed Nortal's success to the fact the company has never seen itself as a "pure" software developer and has always worked on automated marketing alongside programming.
This, in simple terms, constitutes data analysis-based solutions the aim of which is to find the likeliest buyers for various products and connect them to sellers through the web – deep analysis of big data and psychology play far more important roles here than programming.
To develop this area, Nortal merged with one of the world's leading automated marketing providers, Swedish company Element, last year.
"We took it to the market in the States, and we managed to sell it – we can find a potential client looking for a specific product and service from a massive amount of data and direct them to a certain supplier's environment. What is more – we can later very successfully service these clients using our own platform," Shvaikovsky explained.
He added that the company's solutions have clearly proved themselves in Europe and America. They have been offered to e-commerce clients in Estonia, Canada, the Netherlands, Finland, Lithuania, Latvia, and the Nordics.
Nortal is currently active on nearly 20 markets in Europe, the Middle East, Africa, and North America. The firm has 13 offices in eight countries, with the headquarters located in Tallinn.
Estonians' second expansion
Nortal's expansion makes for the second example of Estonian companies' major contracts in North America. Marketing software developer for several world famous brands, Estonian startup Erply, announced in February that it has signed a contract with a major Canadian retail chain.
The direction Erply moved in was opposite to that of Nortal – the company first established itself in the USA and opened offices near Boston and in New York from where it plotted a northward course.
"We have pursued systematic marketing, advertised ourselves in special environments, hired salespeople in touch with the local market, visited fairs, and kept up communication," one of the founders of Erply Kristjan Hiiemaa described.
The company's first client in Canada is the local market leader – a group active in the food business that has 10 million registered clients and an annual turnover of 500 million Canadian dollars.
Hiiemaa said that Estonian companies should look to the USA for financing and marketing once their product is more or less finished and ready to be sold.