Hospital heads plead not guilty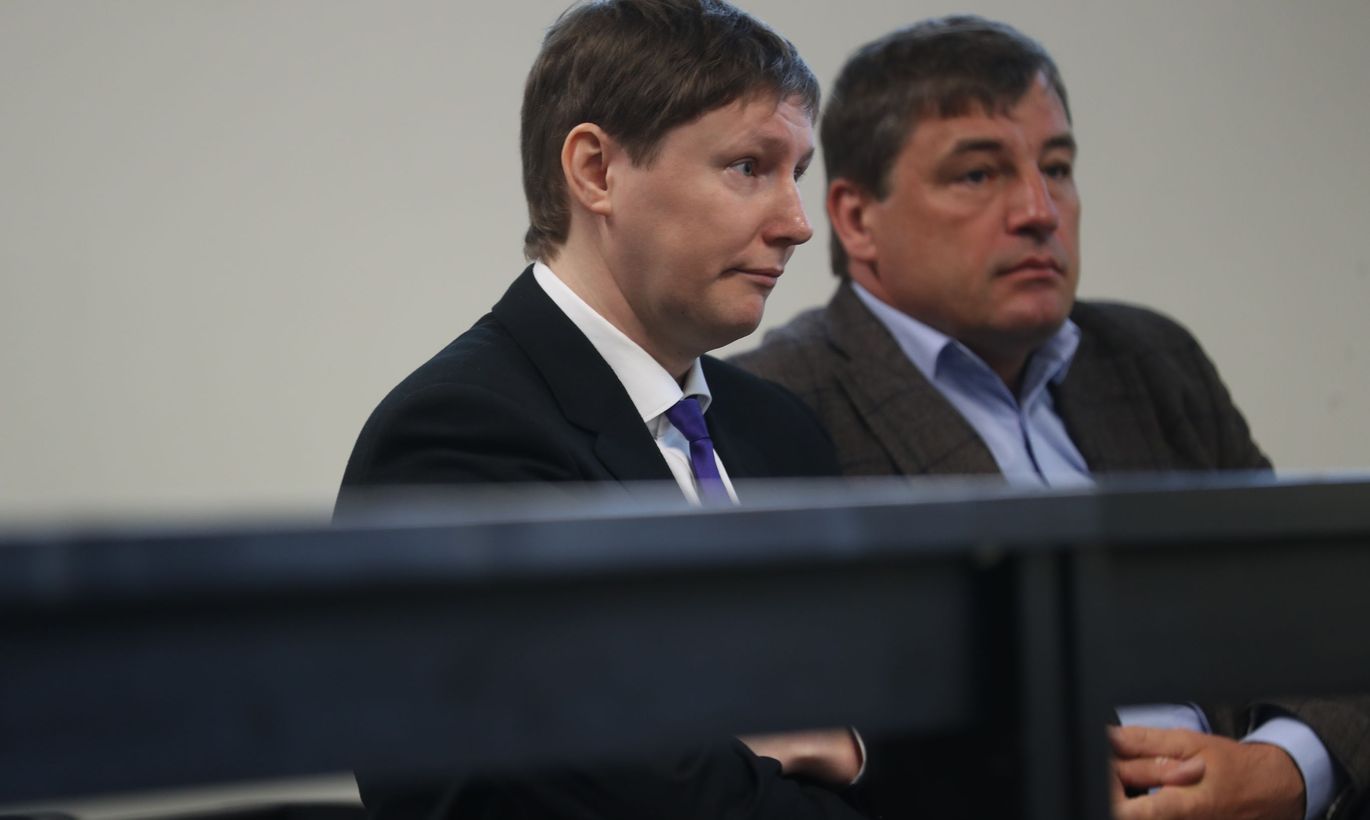 Former chairman of the board of the North Estonia Regional Hospital (PERH) Tõnis Allik, head of catering Anu Vähi, head of IT Marko Kilk, and caterer P. Dussmann Eesti OÜ and its executive manager Anella Stimmer stood trial at the Harju County Court on charges of corruption yesterday.
None of the accused plead guilty. All four expressed desire to give statements to the court, while Tõnis Allik has given no statements in pretrial proceedings.
Public prosecutor Steven-Hristo Evestus said in his opening statement that the criminal matter was commenced in February of 2014 when investigative organs learned of business trips pointing to corrupt activity. Evidence includes correspondence between participants.
Evestus explained that because 80 percent of health care services provided by PERH are financed by the health insurance fund, the hospital is a public institution three executives of which have broken the law in the eyes of the prosecution.
Former manager Allik has been charged with three criminal episodes: taking of bribes (gratuities before amendments to the penal code – ed.), embezzlement, and fraud. Marko Kilk is accused of embezzlement and fraud.
The prosecution treats two trips to the Oktoberfest beer festival in Germany by head of catering Vähi in 2012 and Allik the following year as gratuities. Both trips were paid for by the hospital's caterer P. Dussmann Eesti OÜ. The prosecutor emphasized that these excursions did not qualify as business trips. P. Dussmann also offered to send head of Tallinn Children's Hospital Peeter Inšakov to the Oktoberfest, who, unlike Allik, refused.
Defender of Allik and Kilk, Margus Kurm, said in his opening speech that the prosecutor lacks evidence to suggest gratuities were given in exchange for a specific benefit. The lawyer pointed out that a one-day business trip is taxing and attempts to treat it as a benefit incomprehensible. "These kinds of client events are commonplace in both the public and private sector," the defense attorney said.
Embezzlement charges concern four trips, including to Nice and Tenerife, paid for in part by PERH and software developer Helmes AS. Tõnis Allik and Marko Kilk took their partners.
The defense maintains that embezzlement charges are based on a calculation error. Even though Kilk's partner and Allik's wife accompanied the men to Nice, PERH did not have to pay for plane tickets (bought by Helmes – ed.), whereas the fact the women stayed in the same room as their partners had no effect on the price of rooms.
Head and owner of Helmes, treated as the injured party in this case, Jaan Pillesaar said during the investigation that the hospital produced expenses documents the contents of which were inaccurate. The IT company believed heads of the hospital were marketing software in foreign countries. This concerns the episode of fraud Kilk and Allik stand accused of. Helmes AS has allegedly suffered damages in the volume of €10,000.
Anu Vähi's defender Dmitri Teplõhh pointed out that Vähi is not a public servant and visited Oktoberfest following a decision by her superior Tõnis Allik who could not attend the trip due to an ongoing doctors' strike. The defender finds Vähi has therefore not committed a crime.
The court heard the statements of member of the board of P. Dussmann Eesti OÜ Anella Stimmer and head of catering at PERH Anu Vähi yesterday. Both expressed desire to opt for agreement process, and the court decided to hear their cases separately. The trial of Tõnis Allik and Marko Kilk will continue on April 19.