Tsahkna looking at vote of no confidence after ploy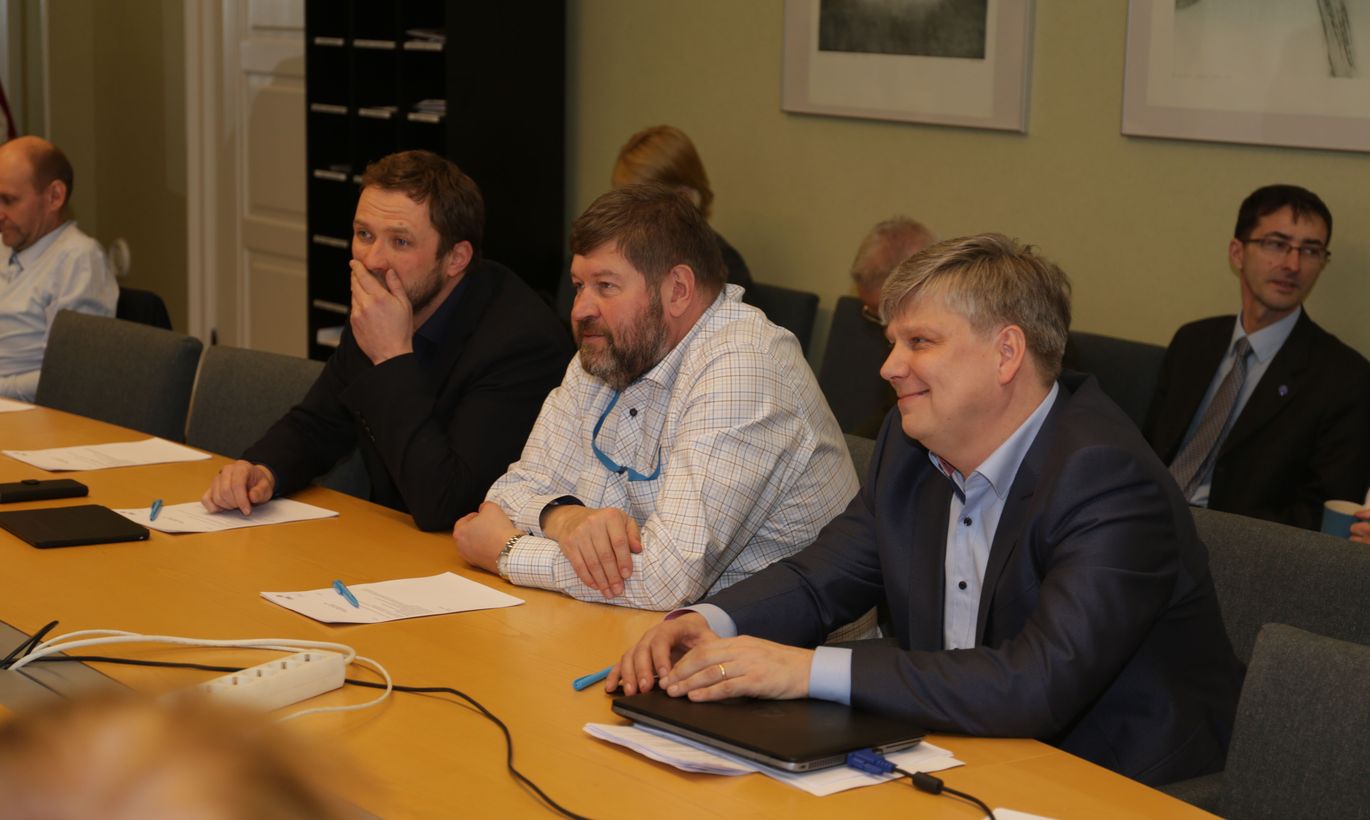 Chairman of the Pro Patria Res Publica Union (IRL) Margus Tsahkna admitted being served a setback after the Res Publica-controlled managing committee of the party voted in favor of holding in-house elections before changing the party's articles of association at a meeting yesterday.
Tsahkna aims to put an end to voting blocks born of the merger of Pro Patria and Res Publica, amend the party's articles, and give everyone in the party the chance to vote in chairman elections. The 24-member managing committee did not support Tsahkna's proposal and instead threw its weight behind deputy chairman and new spokesperson for the Res Publica camp Siim Kiisler's suggestion of electing a new chairman first.
The party's council is set to choose between the two proposals this Saturday. Tsahkna would have the party come together for a general assembly on April 29 to amend the articles, after which members would meet again on May 13 to elect the next chairman following new procedure. The managing committee proposes meeting on May 13 to elect a new chairman.
While IRL's managing committee clearly leans toward Res Publica, things are more complicated when it comes to the 145 members of the party's council. Rumor has it Tsahkna's opponents are busy convincing people.
This mobilization is understandable as new articles and a pruned managing committee would hurt the chances of the Res Publica camp to secure good places on the 2019 parliamentary elections list and dismantle recent voting blocks.
There is talk of Kiisler being tempted to elect Tsahkna's supporter and perhaps most popular candidate Marko Mihkelson for chairman to demonstrate innovation; however, the move would constitute little in the way of actual change. It is not clear whether Mihkelson would even agree to run for chairman without changes to articles proposed by Tsahkna.
Tsahkna's opponents say that the chairman's two-year term is about to come to an end anyway, and that it is better to make a terrible end than suffer endless terror; in other words that the party has to meet local elections under a new leader. The powers of Tsahkna and other management organs will expire on June 4.
"It is a precedent in Estonia to want to change articles as the first thing on the road to boosting popularity," Kiisler said before the governing body meeting yesterday the results of which he said he cannot divine.
"If there is a will to change something then it is not a matter of the articles, even though they are also important. Other things need to be discussed in the big picture." While Kiisler is not against changing the articles, he believes other items in them would also have to be revisited. "For example the procedure for accepting new members. However, we can discuss the things we will be voting over during the general assembly at the council meeting on Saturday," Kiisler said.
Was it a vote of no confidence in the managing committee? "It was not," Tsahkna calmly said yesterday. We did not discuss my proposal at all. I have made my proposal to convene the general assembly and have more open articles directly to the party's council."
Tsahkna said that the balance of votes in the managing committee was known – it was always leaning toward the so-called boy band and their manager Kiisler. "I was not surprised; rather it was all very predictable. It is up to the council to decide what will become of us now."
Tsahkna says that he has perceived opposition from a certain group to rendering the party more open, abolishing voting blocks, and ending vote manipulation for some time. "There is opposition on the management level. That is why I have proposed the council convene a general assembly to approve a set of rules befitting an open and modern political party," he emphasized.
The council will first have to decide whether to enter the committee's proposal on the agenda or not.  Tsahkna's item is already on the agenda. IRL's 24-member managing committee is made up of Margus Tsahkna, Kaia Iva, Marko Mihkelson, Siim Kiisler, Aivar Kokk, Andrus Saare, Helir-Valdor Seeder, Ken-Marti Vaher, Linda Eichler, Madis Kübar, Mart Nutt, Olle Koop, Peeter Laurson, Priit Sibul, Raivo Aeg, Riina Solman, Sirle Rosenfeldt, Sven Sester, Tarmo Kruusimäe, Tunne Kelam, Tõnis Palts, Ulla Preeden, Urmas Reinsalu, and Viktoria Ladõnskaja.