Late delivery leaves ferry operator in the black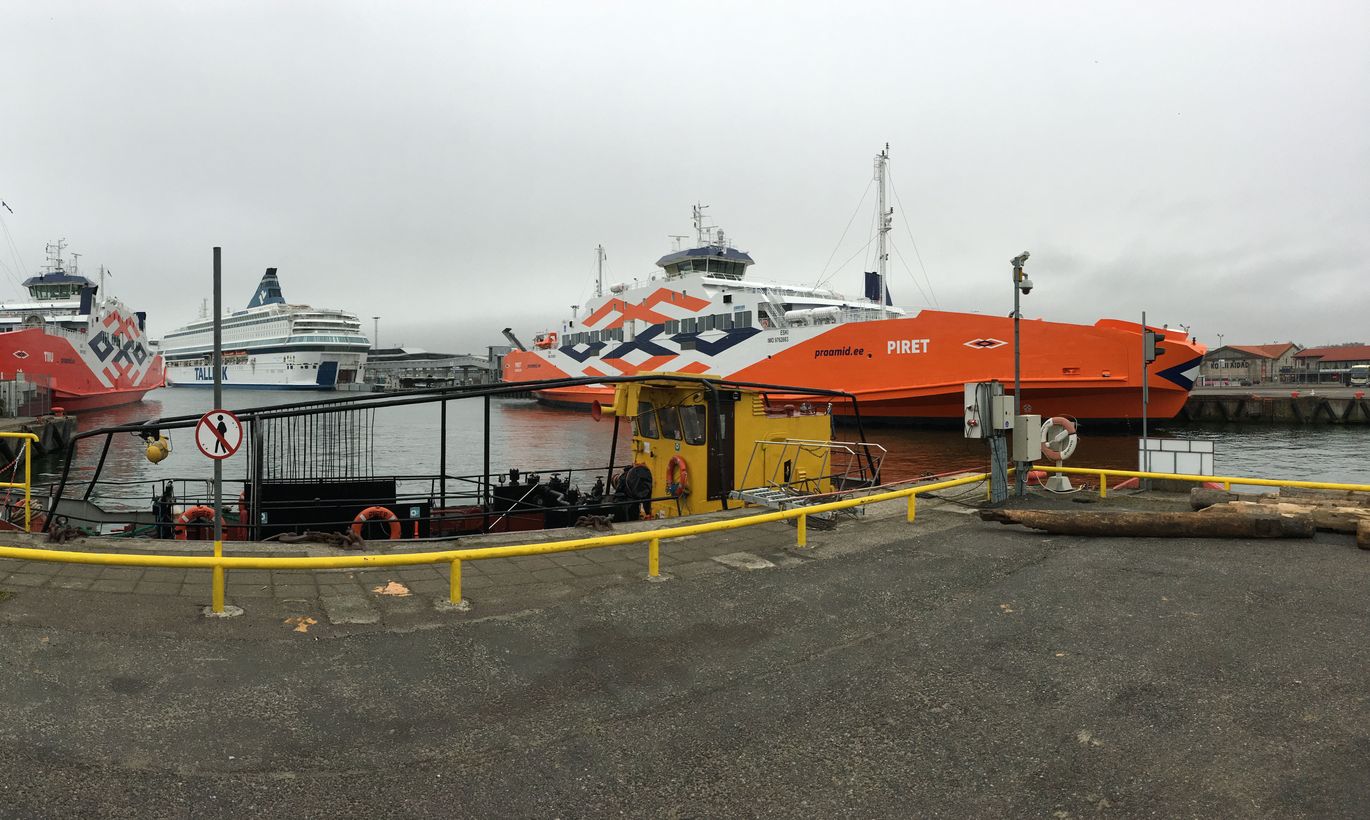 The belated delivery of operator TS Laevad's four new ferries ended in profit for the company as late fees exceeded the sum spent on replacement ferries by nearly €4 million.
Information available to Postimees suggests the Sefine shipyard in Turkey and the Remontowa shipyard in Poland paid TS Laevad a total of nearly €11 million in late fees.
TS Laevad has spent €7 million on replacement ferries to service the connection between mainland Estonia and the major islands since October of last year. The Port of Tallinn subsidiary is therefore €4 million in the black after revenue and expenses.
The ferries built in Turkey cost the taxpayer €22.8 million each, while the price of their Polish counterparts came to €31.5 million each. The four ferries cost a total of €108.6 million. Deduct the €11 million in late fees, and TS Laevad paid a total of €97 million for the ferries Leiger, Tõll, Tiiu, and Piret.
TS Laevad took over operation of ferry traffic from Saaremaa Laevakompanii on October 1 last year. As it was clear by August that none of the company's new ferries would arrive in Estonia by October, TS Laevad signed contracts to charter three replacement ferries to service the Virtsu-Kuivastu and Rohuküla-Heltermaa connections.
An agreement was signed for temporary charter of ferries St. Ola and Harilaid. The ferry Hiiumaa was rented from Saaremaa Ferry Erste Beteiligungs. While contracts for the first two have now expired, TS Laevad has use of Hiiumaa until October 1.
TS Laevad also purchased the ferry Regula from Saaremaa Laevakompanii for €4 million, the same amount it saved on replacement ferries courtesy of late fees, last July.
Head of TS Laevad Kaido Padar said the company has already received payment of all late fees.
"We got the last installment when we took delivery of Piret in Poland last week. We did a simple netting transaction. We sat down, looked over the papers, and agreed that TS Laevad would deduct outstanding late fees from its final payment," Padar said.
Padar did not comment on fee amounts as the contracts with shipyards are confidential. "I can tell you that the late fees cover all the expenses on replacement ferries we had to make," Padar said on Monday.
TS Laevad will put Tiiu in service on the weekend, with Piret scheduled to start servicing passengers from the second half of next week.
Both ferries are currently docked at the Tallinn Old Port being equipped with Wi-Fi networks, television sets, kitchen and shop fittings, and symbols depicting the islands of Saaremaa and Hiiumaa.
Kaido Padar said that the maritime administration has to inspect both vessels before they can be put in service. Tiiu will be christened in Hiiumaa's Heltermaa port on Saturday at noon, while Piret will taste champagne in the Old Port come Wednesday.
Tiiu is scheduled to make its first trip on the Rohuküla-Heltermaa line on the morning of Sunday, April 9, and Piret will take on its first passengers on Thursday or Friday next week.
"Our goal is to have all four ferries out there by the Good Friday when we can expect more passengers than usually," Padar said.
Once the new ferries have taken over servicing the straits, TS Laevad plans to send Regula in for repairs. "We will fix Regula up and keep her as a backup vessel. We are currently taking bids, and Regula will go in for repairs in late April, early May. We aim to have the ferry serviced by the start of the summer season as we might have need of it then," Padar explained.
TS Laevad has not yet decided what to do with Hiiumaa the company has at its disposal until October.
"We are looking at our options. One way to go would be to give it out on charter until October; however, no such decision has been made at this time. What we can say is that the situation is perfect from the passenger's point of view as we have the four new ferries and Regula and Hiiumaa for backup. Should the new ferries exhibit any early problems, we will have replacements immediately," Padar said.
The Ministry of Economic Affairs and Communications has fined TS Laevad twice for delays. The ministry's PR chief Rasmus Ruuda said that the contract between the state and TS Laevad required four new ferries to service Saaremaa and Hiiumaa from October 1, 2016.
Even though the ferry operator complied with parts of the contract that concerned passenger traffic and ensured a ferry connection, the ferries used did not meet contractual requirements, mainly of being new. The maximum fine amount in the contract is €5 million that would have been applicable had TS Laevad failed to ensure traffic, Ruuda explained.
Officials found that considering the circumstances the company should initially be fined €400,000. The ministry set the second fine at €100,000.
The ministry goes over contracts with TS Laevad quarterly, meaning a decision concerning a potential third fine will be made in the summer.