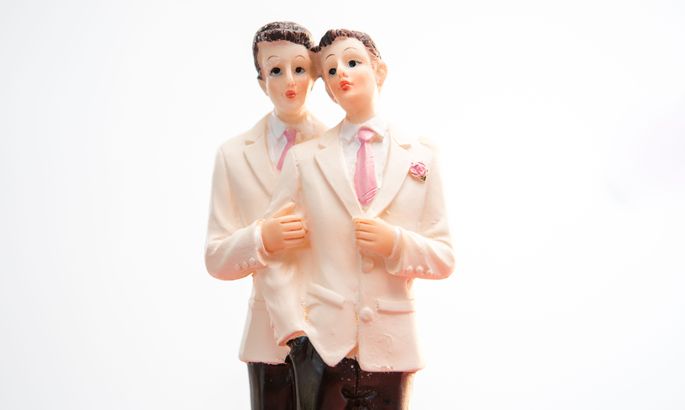 Transgender man Taavi (30, name changed – ed.) started the gender reassignment process in April of 2015 when he was given a referral for the genetics center by his family physician.
"They took a blood sample. Before that they drew a picture of my family tree and asked about genetic diseases in the family. Hormone treatment can trigger certain medical conditions, like baldness for example," he explained.
Taavi was received by the special social ministry committee in September. A prerequisite of seeing the committee is having lived with a transgender identity diagnosis for two years.
The committee was made up of four doctors, and the conversation took about ten minutes. After that Taavi had to file an application at the ministry. While Taavi did not meet the minister in person, an endocrinologist prescribed him hormone treatment based on a ministerial directive.
A person must have undergone at least one year of hormone treatment to be eligible for new identification documents. Taavi's appearance had begun to change for the masculine, and he ran into trouble when asked to produce identification.
"Some chemists refused to sell me hormone prescriptions because they believed my ID was fake. They asked me to bring a warrant next time. I showed them the ministry directive allowing me to start the process of gender reassignment; however, I was told anyone could print out a paper like that at home," he said.
Taavi has also been taken to the security room at a shopping mall after he was suspected of using a false ID.
"Four months after I started hormone treatment I was supposed to get an X-ray, but they did not let me in because they believed I had a fake ID. The directive was useless once more. Once again I had to explain matters to them at length. They finally allowed me to go in at my own risk as they believed to the last I was having the picture taken for someone else."
Taavi had to meet with the committee again in a year's time to get permission to change his gender legally.
"A few days after I had met with the committee for the second time, I received an email allowing me to change my gender information in the vital statistics department's system. I had to fill out forms to get a new name. The system then provides the new final digits for your personal identification number. The process takes about 20 minutes," he recalled.
Changing education papers was more complicated. "The school where I studied told me that I would have to carry documentation regarding my new and old identity with me always. I sat down and told them I would only leave after they looked up the law from the State Gazette. I was handed an application form ten minutes later. I received my new papers a month from then."
Head of Estonian LGBT society OMA Keskus Kristel Rannaäär said that it takes four-five years to go from the diagnosis to being issued new papers when it comes to gender reassignment. The social ministry concurs.
"These people have to come out again every day so to speak to explain to strangers that they're not lying," she said.
Taavi is in favor of a simpler process. "It is also a known fact that transgender women have a considerably harder time fighting their way through the system," he said.
Rannaäär said that transgender people are under a lot of stress: those who live past 30 are regarded survivors.
"Outside Europe there are a lot of murders, while generally there are a lot of suicides," she added. "It is better for society if we treat these people with dignity. They will stay a part of our economy, be good citizens, go to school, find jobs. If we fail in treating them with dignity they will get caught in the gears, and the problem will come back to bite us."