Estonian companies looking at new opportunities in Canada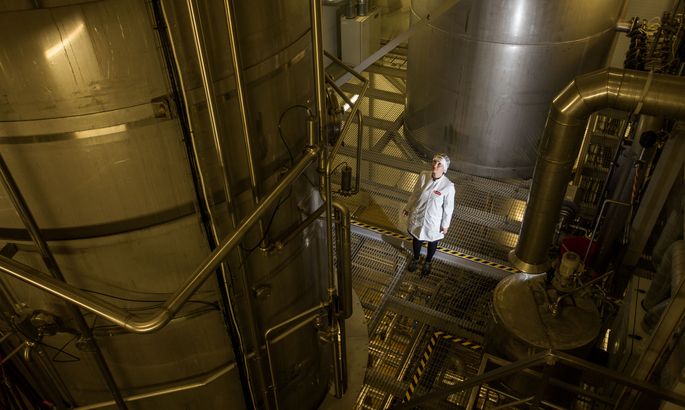 Several Estonian companies are awaiting the entry into force of the EU-Canada free trade agreement (CETA) as it will make it easier for them to access the far-away and expensive market.
The controversial and long-in-the-making trade agreement was signed by the leaders of the EU and Canada in last November. The agreement is currently in the process of being ratified by EU parliaments, including the Riigikogu that is scheduled to give CETA the green light this spring. It is possible the agreement will enter into force in 2017. Companies in Estonia say the biggest advantage is the virtual abolition of customs duties when selling to Canada.
Head of the Estonia piano factory Indrek Laul said that high customs tariffs mean the company first ships its pianos to USA from where they make their way to an intermediate depot in Toronto. The firm sells up to three pianos a month to Canada.
Once CETA takes effect, the manufacturer can send its instruments straight to warehouses in Toronto or Montreal. This makes it possible to save on customs fees applicable when exporting to USA and from there to Canada. "These two factors constitute savings of 11.7 percent for piano shops," Laul said.
The company will no longer have to pay for transport from the United States to Toronto, saving €350 per piano.
Shops in Canada can still order pianos from the States. Laul said it will be a convenient backup option, making it possible to react to orders quicker should the warehouse in Canada not have the desired instrument in stock. "And vice versa: paying U.S. customs, one can order pianos from shops in Canada to the USA," Laul explained. The executive is convinced the Canadian market will become more attractive for Estonia pianos.
CETA's entry into force is also anticipated by Estonia's largest yeast producer Salutaguse Pärmitehas AS, owned by Canada's Lallemand group. Manager of Salutaguse Tiina Valk said that the free trade agreement will make the group's activities simpler.
Getting rid of customs fees helps boost exports as Canada is one of Salutaguse's biggest markets. The company says that tariffs currently go as high as 10.5 percent of the customs value of goods depending on different strains of yeast. The Estonian company will also find it easier to deal with its parent company and export goods and services.
The yeast producer is looking at important investments courtesy of CETA and growing demand on foreign markets. The company is constructing a new €5-million packaging facility, production lines, and robots that will allow it to boost production volumes.
"We are planning other investments in the near future as we are currently working at more than 100 percent capacity. There are a lot of orders, and rather we are having trouble meeting growing demand," Valk said. The company plans to hire 20-30 people to complement its current staff of 120.
The Salutaguse Pärmitehas mainly produces liquid yeast for bakeries and confectioners as well as inactive dry yeast powder for human consumption and animal feed. "Our products are niche goods, which makes them more expensive than ordinary yeast products," Valk said. He added that Estonian shops do not carry the company's products. Salutaguse's main target markets are Denmark, Germany, and Canada.
Mari Tepp from the Ministry of Foreign Affairs' trade policy and economic organization department pointed out that it will no longer be necessary to carry out double inspection of certain goods once CETA takes effect.
"This means that EU and Canadian companies no longer have to prove product safety and compliance with standards first in the EU and again on the Canadian border when exporting to Canada," she said. "CETA opens up possibilities for all Estonian companies. The question now is which sector will be the most active in taking advantage."